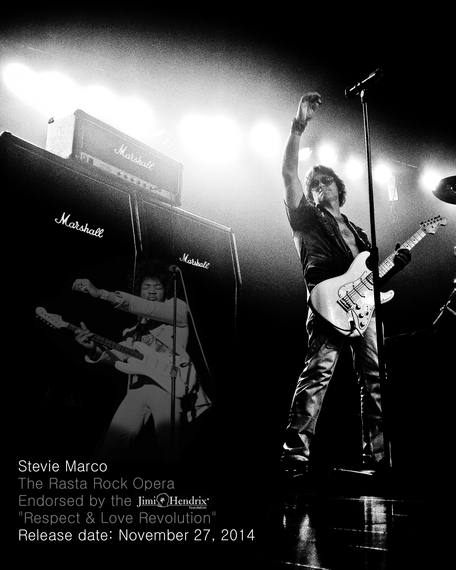 Americans the world over will gather and praise the United States of America on the 4th of July. To the people of the United States, this date is more than the anniversary of the declaration of independence from the British Empire, it's more than a memorialisation to the birth of a nation, and it's more than a national holiday. It is a celebration of freedom and of being an American; and it's a reminder of the US forefathers' indomitable vision, courage, and spirit.
America's patriotism is well represented in "The Star Spangled Banner", as various musicians through the years have performed the Francis Scott Key composition. Perhaps a psychedelically charged version of Ireland's own "Amhrán na bhFiann" shredded out on electric guitar wouldn't go down very well, if someone tried, but the same can't be said for the Star-Spangled Banner.
What is arguably the most famous version of the American national anthem is Jimi Hendrix's rendition played the morning of August 18th, 1969 at Woodstock. With its heavy use of amp feedback and distortion, commonly thought to simulate bombs and gunfire, many thought Hendrix's performance to be an indictment of the Vietnam War, a claim Hendrix himself has rubbished.
Hendrix explained that it was instead a celebration of America, adding that "We play it the way the air is in America today. The air is slightly static, see." The performance went down in history. Some said it was the greatest moment of the Woodstock festival. Al Aronowitz, a critic for the New York Times, went even further and described it as "the single greatest moment of the sixties."
While we may not be able to see a living breathing Jimi Hendrix play what was, for many, his stand out performance; thanks to the wonders of modern technology and the talents of Stevie Marco and the Rasta Rock Opera, Jimi Hendrix returns to the stage in 2014 for an encore of that epic performance of the Star-Spangled Banner alongside Marco in a video released earlier today.
Stevie has recently performed and filmed his version of Star-Spangled Banner, "Hendrix Style" and has been given the rights by the Jimi Hendrix Foundation to use the image of Jimi Hendrix.
This will mark the first time a guitarist has shared a stage with Jimi Hendrix on film or on stage. In fact, this will mark the first time any artist has been given official access to the legend's name and likeness in any capacity since his death in September of 1970. Far from being nervous at the daunting prospect, Stevie is elated to have the opportunity to honor Jimi Hendrix and his country with this new and inspired version of our national anthem.
"To play my version inspired by Jimi with his image on stage with me is the greatest honour any guitarist could ever imagine", said Stevie Marco when interviewed for this article.
This is only a taste of what's to follow in the Rasta Rock Opera's debut album titled "Respect and Love Revolution" which is to be released on November 27th of this year, on what would have been Jimi Hendrix's 72nd birthday.
The Respect and Love Revolution score consists of eleven compositions within twenty one musical movements and with a staggering fifty one musicians participating in this modern day Rock Opera that contains heavy Reggae, Rock, Hip Hop, and Jazz overtones. The participating musicians include familiar names such as Cindy Blackman Santana, Jimi Dred, Buster Williams, Joseph Brotherton, and world famous violinist Karen Briggs who join fresh new talent.
Speaking about the album, Marco says "the music vibes and message of the Respect and Love Revolution album are like Bob Marley met Jimi Hendrix and they made music and lyric together." Marco goes on to describe how the album itself is much more than a tribute to guitar legend Jimi Hendrix and Reggae icon Bob Marley, he believes the Respect and Love Revolution album will transform contemporary Reggae and Rock into a new and innovative Rasta Rock sound.