After a month of fashion weeks where if I wasn't at a show I was pouring over style.com to see which model was walking what trend, I am now fantasising about the SS '15 trends: slick and retro seventies styling, denim, floral prints in tailored shapes and utilitarian dressing. However, it's October and autumn is answering back, suddenly bare ankles and light layering aren't working. It was yesterday that I felt a surge of inspiration to write this piece, after slamming the door against the rain and pouting that I was wearing cropped leather trousers and didn't have an umbrella. With this new-season strop I looked through my wardrobe and decided to draw up a shopping hit-list, one that will work for me come autumnal rain or shine, as follows:
The Cashmere Boyfriend Knit:
Once again we have dipped into our boyfriend's wardrobe for style inspiration with the cashmere boyfriend jumper, you know, that loose fit and well-loved jumper we 'borrow.' This boyfriend cashmere jumper from the Outnet's own label Iris & Ink is the most luxurious basic: ultra-soft, a cool slouchy shape and boxy fit (*adds to shopping bag in both sky blue and grey ;) I plan to wear mine with leather trousers or as seen here, tailored culottes.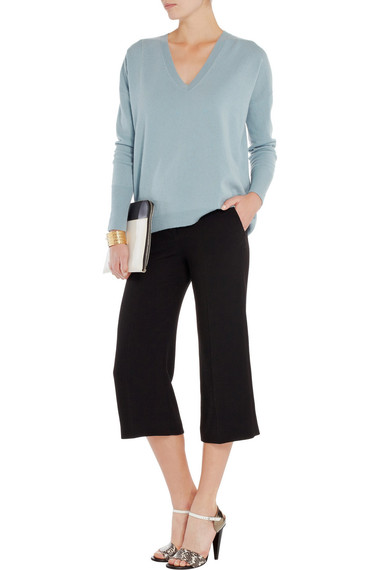 The Print:
Whether it is referred to as ocelot, leopard or animal, this wild and statement print is a perennial style favourite and one that (apparently) some people have had their fill of; I haven't. Adding in a touch of punchy print to a sober winter uniform will immediately sex it up, just think you don't have to go big, this silk scarf from The Kooples will add instant interest to your day-to-day styling.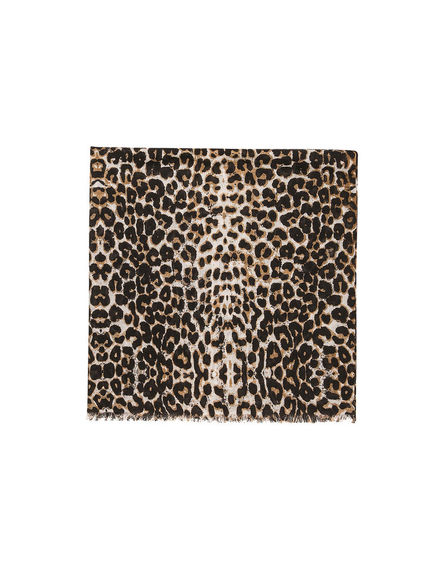 The Statement Coat:
If the Shrimps presentation at London Fashion Week showed me anything, it was that the faux fur is here to stay. I am desperate to curl into a cosy teddy bear coat, but for those of you who think it is the epitome of silly styling I have found some different options. Embrace a statement colour or fabric in a simple cut: Paul Smith's citrus red design is both elegant and well-structured, or if you want to flirt with fluff, Whistles have a wonderful mohair piece in sugar pink - perfect for a rainy chilly day.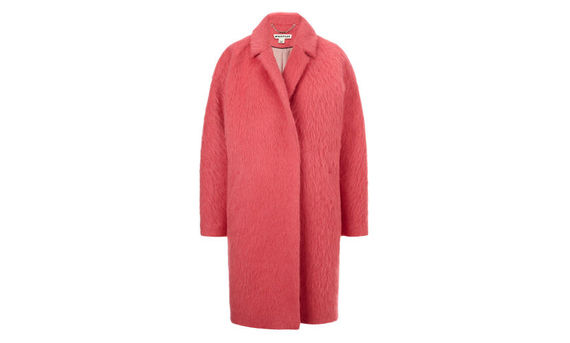 The Knee High Boot:
There was a time when I just couldn't get my head around the knee high boot, finding it often a bit 'cheesey' or too 'sexy.' Cue the cool and classic 'Ingrid' from ACNE which is the perfect balance of heel and height with a built in platform, ideal for those of us who are a bit wobbly in stilettos. Gorgeous with opaque black tights, super-skinny black jeans or a skirt; meet your dream autumn boot.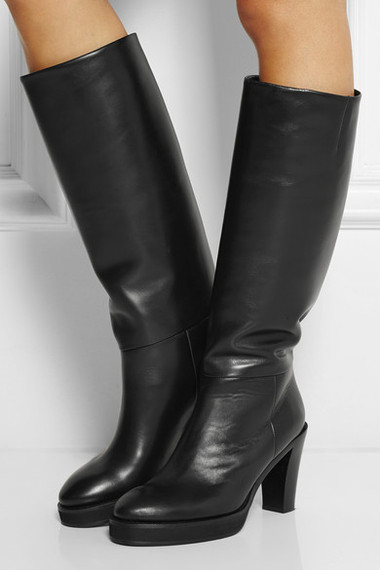 The White Skirt:
White, a tone associated with Bahamian beaches, Wimbledon and summer, is one of my favourites for winter because it feels like a small act of rebellion on a grey day. The white coat is the epitome of winter chic because, in reality, who is able to wear it and keep it clean? Enter the clever white skirt, a (p)leather A-line shape from Zara which will put up a good fight, even against the rain. Wear this with navy cashmere and statement jewellery for an alternative evening look.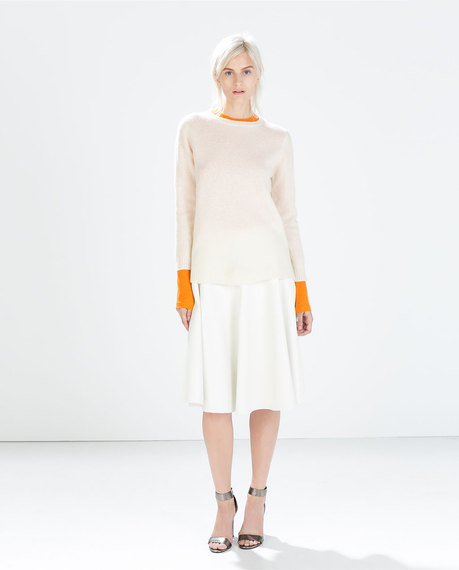 What is on your shopping list for October?