It happened so fast: the clocks went back, Halloween fast forwarded onto November and suddenly the party season arrived. For many of us December is a festive blur of work parties, dinners and Christmas shopping; I can't really help with the latter but I can come up with some sleek styling ideas so you look and feel fantastic, even after that sixth Prosecco...
If the idea of a 'party dress' gives you dress code anxiety, simply look to separates i.e. a skirt and jacket ensemble. Be style savvy and invest in skirt that you can continue to wear in 2015; Topshop have hit gold (ahem, sorry) with this sharp mini that will look ultra-stylish with a simple blouse or fluffy knitwear. Or, for something with a couture edge, I intend to wear Lulu & Co's beautifully silhouetted skirt on Christmas Day for old school elegance.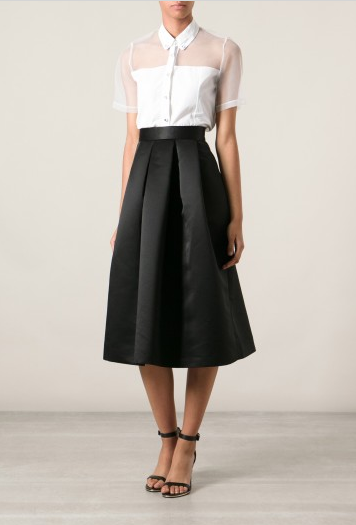 There is no denying the importance of the LBO (that's 'little black option' ;) your chic staple that has seen a lot of parties. Take this fifties inspired dress by Halston Heritage as an example, there are countless ways to make this dress really sing: styled with chandelier earrings, layered over a crisp white shirt, embellished with a waist belt or toughened up with a leather jacket. Alternatively, what about the jumpsuit, the cool and contemporary party choice? I love this sheer panelled design from Whistles; just add strappy heels and a statement clutch, like this pearl and chain design from River Island.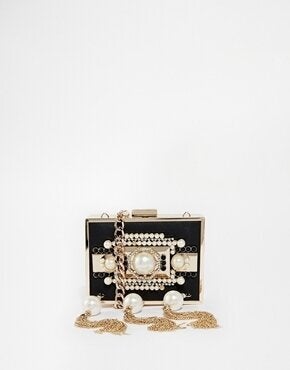 Now, when choosing your evening outerwear, there are only two options this Christmas: Le Smoking Tuxedo (think YSL) or a dramatic faux fur. For the tux, look for clean tailoring with satin lapels like this design from Freda; it's a modern wardrobe must. Then of course there is faux fur, the big and cosy trend of the season; if you don't fancy bright colours or anything too oversized Mango's zebra print is a smart choice. Failing that, this Lanvin is the epitome of plush - one can dream...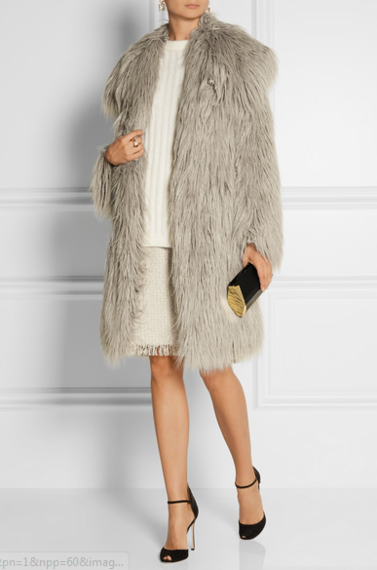 Finally, the shoes glorious shoes! With the shops glittering with sequin, sparkle and crystal embellished collections I couldn't resist finding my favourite party heels. Wonderfully dramatic and wildly expensive, in an ideal world these Dolce & Gabbana caged catwalk heels would be in my stocking. However, if like me you can't quite stretch to their price, these gold crackled leather heels from Zara will work brilliantly for the party season and beyond (I plan to wear mine with black denim and leather.)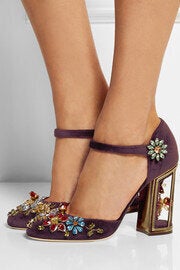 How is your party wardrobe looking?