I simply love and swear by all things holistic health & wellbeing. Things like energy healing sessions, Ayurvedic full body massages and holistic facials are my must-dos to keep me going. They hold my stress levels at a manageable rate, boost my overall state of wellbeing, and simply make me feel good.
Then there is a beauty side of things. Hair and nail-care are equally essential, yet are usually performed separately from the "wellbeing" self-care rituals, in a different environment.
A place that offers the best of both worlds - beauty & wellbeing - is my kind of Spa. That's why I was so glad to have discovered ROXY Beauty, a new beauty Salon & Spa, down the road from where I live, in Hampstead, North London.
Set up by an enthusiastic and experienced beauty entrepreneur, Roxy Sadoughi, ROXY Beauty's mission is to offer an environmentally friendly and spiritually enhancing experience to its customers. To deliver that experience consistently, ROXY decided to be an exclusive Aveda Salon & Spa, as this beauty brand mirrors the Spa's mission.
Aveda is one of my favourite skincare products, and I love the way they market it: Ayurveda for the mainstream market. In line with Ayurveda's key motto: "what you put on your body should be as healthy and natural as what you put into it" - Aveda uses beneficial plant oils and extracts in most of its products. The brand also tries its best to source them sustainably, supporting local communities. Argan oil from Morocco, Sandalwood from Australia, Rose and Lavender from Bulgaria are just a few examples of where the ingredients are coming from.
These and other benefits of Aveda products appeal highly to the beauty industry, which generally sees the trend towards natural makeup, organic products, and earth-friendly formulas.
So I was quite excited about my Aveda experience at ROXY's.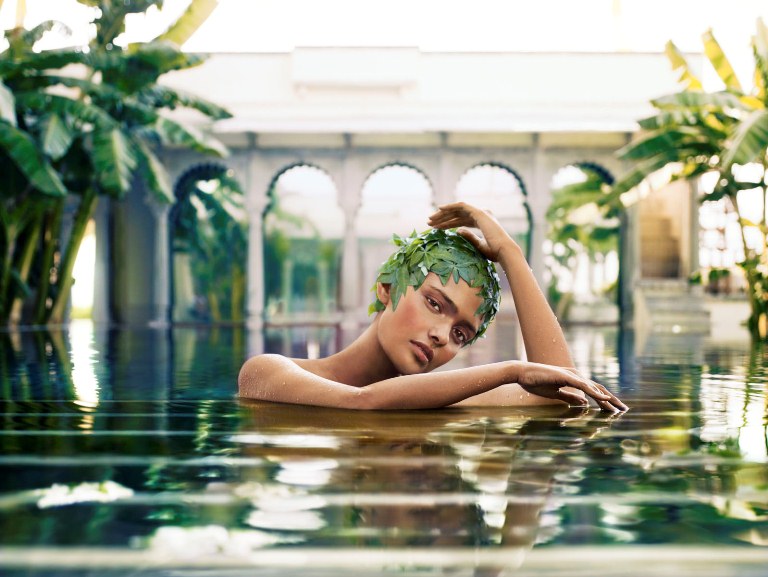 On a rare sunny afternoon, I dropped by for an Aveda elemental natural facial and a hair wash & blow dry. The Salon is new so everything is new and super-shiny, which added to my overall experience.
My facial started with the therapist "taking me on a sensory journey" as I was given three different senses to smell and asked to pick one. The following treatment was a sensory journey indeed, with lots of beautiful essential oil smells in the air. It included customised product formulas, massage techniques and rituals to restore the skin to balance my skin's needs. The therapist used essential oils and aromas containing flower and plant essences to rebalance my skin. This one hour treatment included cleansing, pressure point and lymphatic drainage massage to face and scalp, mask therapy and finally moisturising. A classical music was playing at the background as the therapist was performing the beauty ritual.
The great thing about being an exclusive Aveda salon is that the staff receive a comprehensive training on a regular basis, know the products really well, which does help indeed.
After an indulging facial with Jenny, I was taken back upstairs to the hair salon where I was handed over into the capable hands of Mity. You know those hair treatments that do make you look beautiful but take ages? Well, this one was a great exception. In 30 minutes my hair was done and looked absolutely fantastic. Mity does it effortlessly and with grace.
Next time I'm planning to pop into ROXY's for a full beauty&wellbeing top-to-toe session - something that not that many salons around my area can deliver.