It's less than two weeks until Christmas, and while some of us are totally sorted with the decorations, some of us are still in need of a little inspiration. Here are some of my favourite styling ideas for the festivities, which are very simple but yet truly effective.
I am a complete lover of nostalgic decorating schemes and this table setting has me dreaming. Combining vintage finds, treasured gifts and the latest accessories to create that breathtaking look. It's so charming how a simple glass jar filled with a few twigs and pretty hanging ornaments brings the whole scheme together.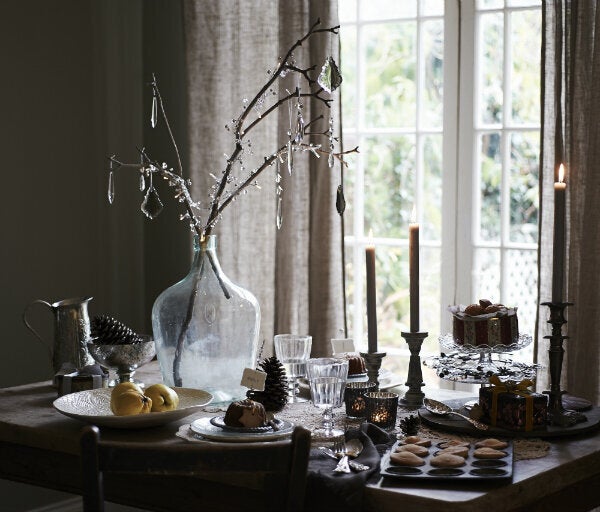 Doily poms poms are a great way of creating a magical atmosphere. You can have them hanging in different sizes and they are so easy to create. Simply take 5 paper doilies fold them in half individually, place them flat on top of each other and stitch them together. Fan them out to create your pom pom and voila, you have your pretty decorative snowflakes ready to hang.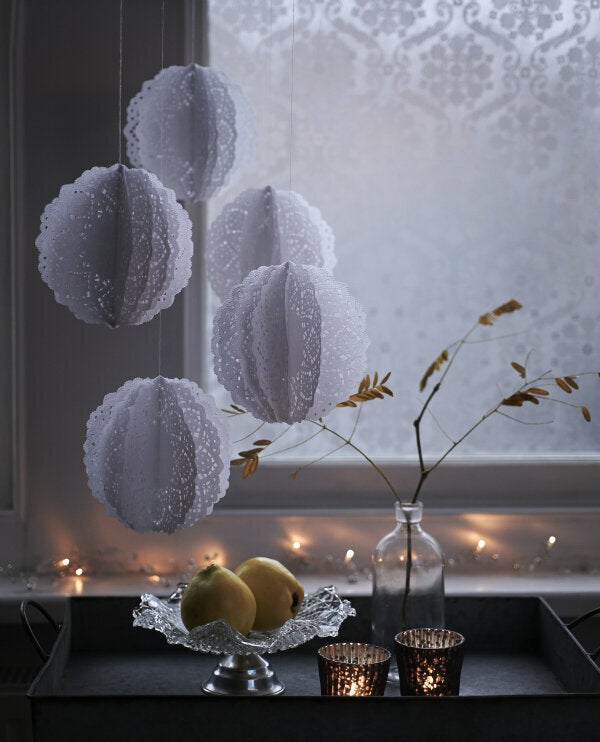 Not in the mood to have a Christmas tree or perhaps lacking space. Why not create a wall hanging display with a selection of flat ornaments. All you need is removable 3M command strips and fishing wire... Create the desired look whether it's vintage finds, pretty pastels or Nordic style; You can just about hang whatever you like!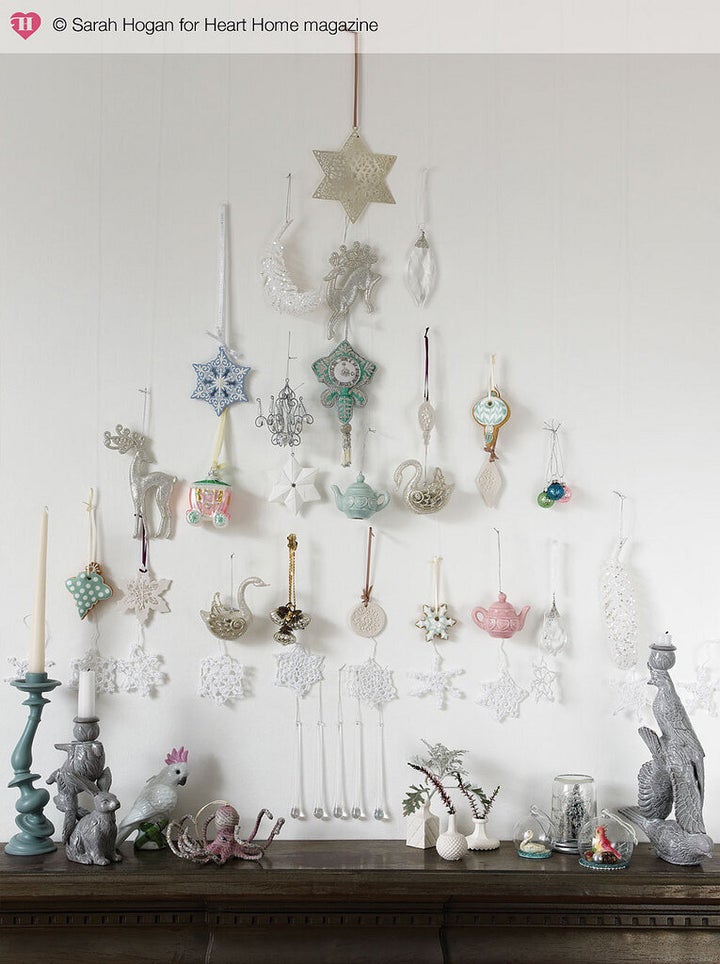 If that feels like too much effort perhaps another fun choice could be a simple DIY Christmas tree with colourful masking tape. You can make it as personal as you like. This is quite a cool idea to have resting on your shelf. Easy and straightforward, it adds an element of fun into your home.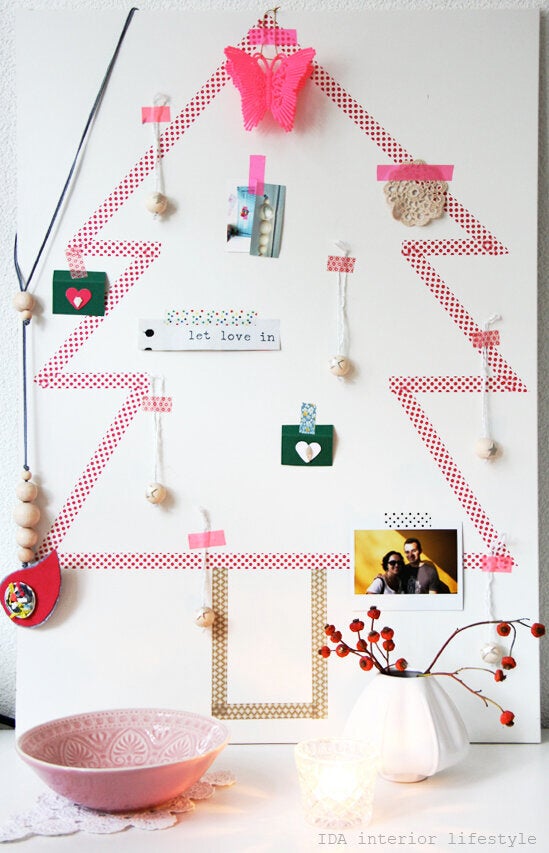 Sometimes less is more and a simple small tree with just a few decorations can look very pretty. A monochrome scheme can just be as effective with a hint of an accent colour. Logs stacked in a crate with a few fairy lights are the perfect combination for creating that cosy Christmas feel.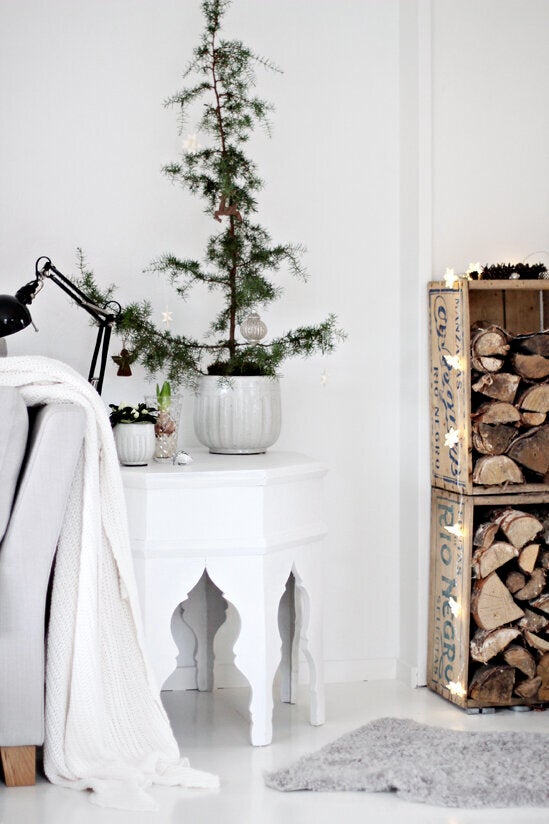 Photography & styling: Nina Holst via Stylizimo.
Creating your own Christmas baubles is a fun way to celebrate Christmas. One of my favourite looks involves glass ornaments decoupaged with old paper and then sprinkled with a little glitter. Again you can really get creative and achieve the look that matches your scheme.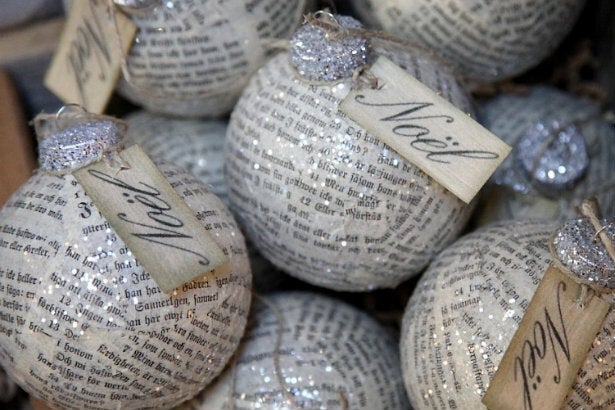 There is something about bringing the outside indoors that make these decorations extra special. This wreath made out of twigs, hydrangea heads, pinecones and red berries work so beautifully together. The old pages from books twined and wired into the wreath make it look simply divine.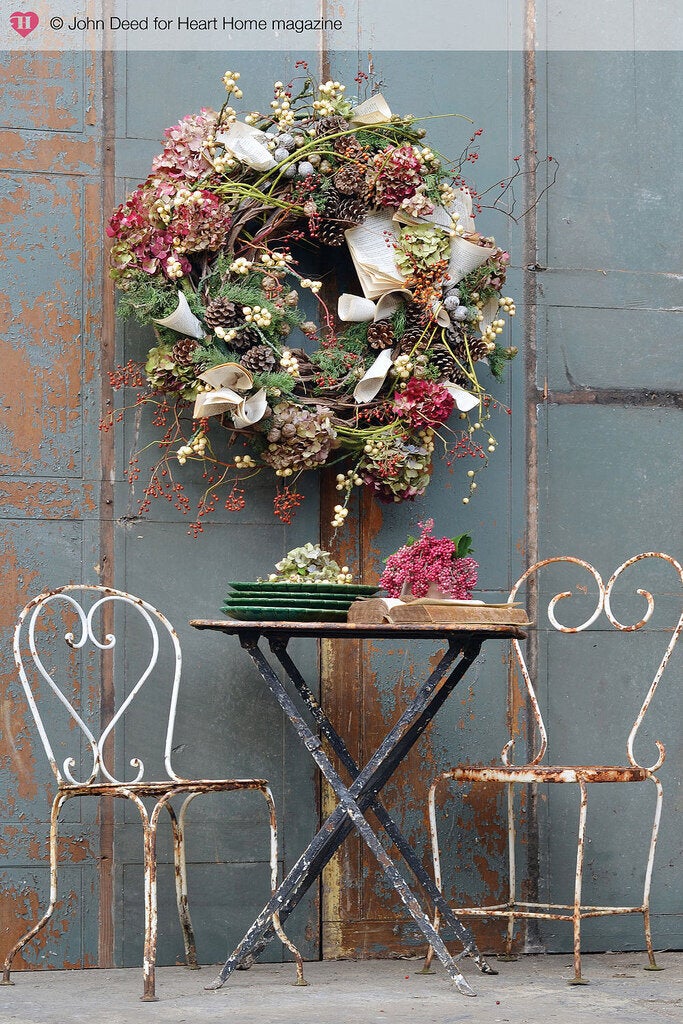 No matter what style you go for I think the most important thing is to decide on what colour scheme or theme you want to work with. This really ties it all together and it also helps you with not getting too overwhelmed with it all. So get creative and have some fun!