I know that for lots of people the thought of wrapping up hundreds of Christmas presents fills them with dread, but this doesn't have to be the case. I believe there are ways to make it quick, easy and fun!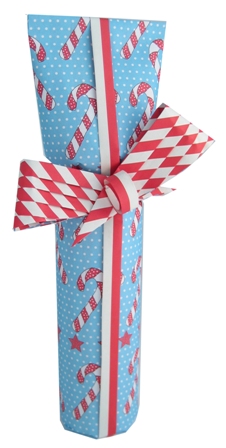 As millions of us hit the shops over the next few days to make sure gifts are ready to send before Royal Mail's last recommended posting dates (December 18th for Second Class mail, December 20th for First Class mail), we'll then find ourselves knee deep in wrapping paper, sticky tape and ribbon ready to wrap our gifts and send them to friends and family around the UK.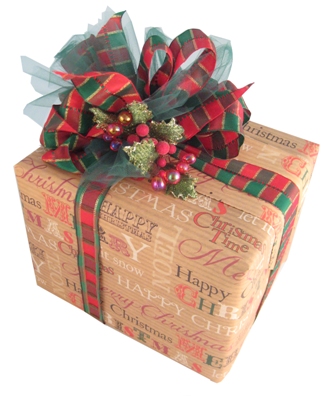 Many people find shopping the easy part; it's the wrapping of a multitude of gifts which can be the challenge. That's hopefully where I can help! Follow my simple tips and techniques to wrap up a storm this Christmas:
If your gifts are not yet beautifully wrapped waiting beneath the tree, here are some simple and speedy ways to transform a pile of packages into presents that will gladden the hearts of their recipients! First a few top tips:
1. Unless you are using my very popular pouch technique, the secret to your success will be measuring the correct amount of gift wrap and trimming off any excess. On rectangular ends you need paper equal to the depth of the box while on square ends allow paper equal to half the depth
2. Don't tape paper to a present. It doesn't make wrapping any easier. If the gift needs to be exchanged the retailer may not accept a damaged box
3. Select gift wrap according to the shape of your gifts. A box can be wrapped in thick paper while a more flexible material like handmade paper, tissue paper and/or cellophane is better when wrapping awkward shapes
4. If you have a lot of large gifts, using a roll of gift wrap will make wrapping presents easier. To measure the paper needed, run a length of ribbon or string around the gift and then you can cut off the required amount
5. Choose the correct adhesive tape so that it shows as little as possible. Clear is best on glossy paper, matte tape disappears on a matte paper...and double-sided tape is ideal when you don't want it to show at all
6. Include a full address and postcode when sending the gift through the post and don't forget to write your address on the back of the package too, in case it can't be delivered and needs to be sent back to you
Finishing Touches:
A beautiful handmade bow adds the perfect finishing touch to a gift. It can be simple satin ribbon tied like shoelaces. Try tying it corner ways around a rectangular box. Make a full bow with lots of loops of ribbon tied together. To add the wow factor try adding a Christmas pick or some loops of tulle. If the gift is being sent in the post or packed in a suitcase add a flat finishing touch made by pleating leftover gift wrap in a triangular or fan shape.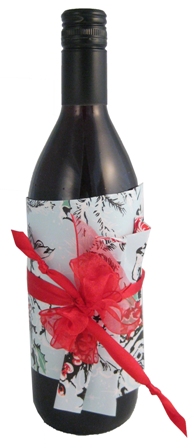 Gifting Ideas:
One of my favourite ways to wrap a gift is in a pouch. This is perfect when you are wrapping all sorts of presents from DVDs and books, to small items of clothing, chunky jewellery and other awkward items. You can also use it for boxes too. The really good news is that you don't need to use any sticky tape so the present can be replaced and the giftwrap can be used again!
If you are using wrapping paper that isn't long enough to go around a gift my cheat pleat will save the day. It not only extends the length of the sheet but also enables you to use up leftover paper. Try mixing patterns and colours for extra impact.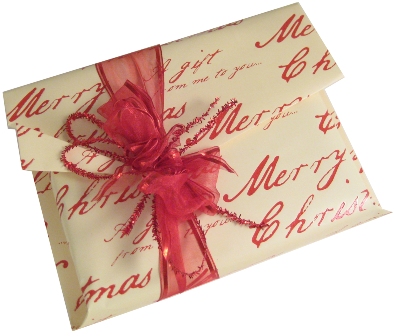 For more top tips, online videos, DVDs and details of training courses visit
For information about last recommended Christmas posting dates visit