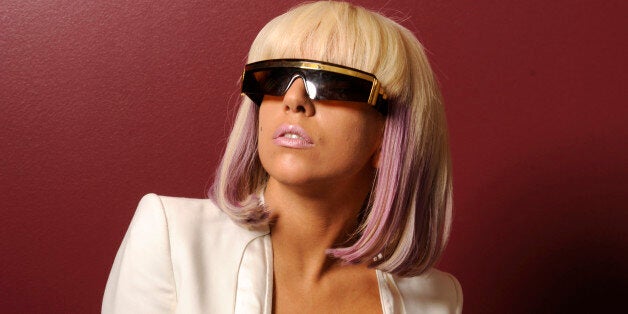 The next few months are make or break for Lady Gaga.
Poised for the release of her fifth studio album, the singer knows she has a lot to prove following, what can only be described as, a rocky few years.
Once the biggest popstar in the world with more number ones and awards than you could shake a disco stick at, the wheels fell off after the release of her last album Artpop in 2013, when it received a mixed critical reception and racked up less than impressive record sales, especially compared to previous efforts The Fame, The Fame Monster and Born This Way.
The campaign spiralled into chaos, with news of team reshuffles, missing videos and poor ticket sales leaving even the most ardent of fans left wondering if she'd lost her magic touch.
But as the queen of reinvention (sorry Madge), it's possible she can turn things around for her next release - but only if she follows these must-dos.
Remember when a Lady Gaga album was just hit after hit after hit? It was a much simpler time, right? At a mammoth 15 tracks, Artpop came with more filler than Katie Price's face, with the stand-out tracks rather thin on the ground. What LG5 needs is for Gaga to be more fearless in her track selection again, and not be afraid to put out a 10 track album. We want quality, NOT quantity.
2. Stop trying to reinvent the wheel
Pop music should always try to push boundaries, but as Gaga's career has gone on, she's become obsessed with ripping up the rule book, and music has become the biggest casualty. You only need to look at Artpop album tracks Aura and Swine if you don't know what I'm talking about. Just stick to the trusted verse-chorus-verse-chorus-bridge-chorus-fade formula please.
3. And on that note, embrace the mainstream
Gaga relished in telling fans that Artpop was an experimental body of work, but she soon learned that experimental doesn't always translate to mass audiences. Venus was a prime example of this on her last album, and while the chorus had moments of pure pop brilliance, the outlandish lyrics and futuristic production on the rest of the track alienated the average chart listener. If Gaga wants to release experimental music, leave it for the B-sides or collate them on a special EP - that way everyone's a winner.
4. Deliver on the promises you make
Gaga promised so much ahead of Artpop's release - an all-singing-all-dancing app, a third video to complete the Paparazzi and Telephone trilogy, and even a second part to the album. The first turned out to be a complete flop, and the other two never materalised. The moral of the story here? Either don't make promises you can't keep, or blinking well deliver on them if you want to keep your fans on side.
5. A consistent album campaign - and more specifically, look
I don't need to tell you that Gaga is no stranger to switching up her look. However, her image and visuals for her last campaign were confused, inconsistent and, if we're being honest, looked as if they were made by a six-year-old in an arts and crafts lesson. Then she mixed up the message even more by claiming wanting to show everyone the 'real' her. A return to the slicker, high-gloss looks reminiscent of The Fame/Monster era would be much welcomed.
6. The return of unforgettable videos
Poker Face, Bad Romance, Telephone - Gaga has form when it comes to creating iconic pop videos that feel like real music 'moments' when they are released. But there's been a few dud ones along the way too, and that's not even mentioning the fact that the Do What U What video is still to see the light of day. However, the promo for last single G.U.Y. proved that she's still got it in her, and hopefully it's a sign of things to come for LG5.
7. For her to come out of her arse
Now this is a contentious one, does anyone else wish Gaga would just lighten.the.fuck.up? I mean, does she have to take everything so seriously, and attach meaning to every single thing she creates? Can't things just BE? I don't need to hear her banging on about "reverse Warholian experiences" and the like - if the music is good enough, it will speak for itself.
Watching the post-Artpop rebuild of Lady Gaga has certainly been interesting. She's proved herself to be a fantastic jazz artist on her Tony Bennett duets album (always good to have a fall back option), won over new fans with her stunning Oscar performances and rendition of the Star Spangled Banner at the Super Bowl, as well as launching herself as a proper actress with her role on American Horror Story: Hotel.
We know that she's been working on new material with old collaborator producer RedOne, who was responsible for some of her biggest hits, including Just Dance, Bad Romance and Poker Face. She's also been in the studio with disco legend Nile Rodgers, and super producer Mark Ronson - the man behind 2015's monster smash, 'Uptown Funk'.
The signs are looking very hopeful for LG5, so let's keep all opposable joints crossed that it recaptures her glory days, and becomes the album we all want and deserve.