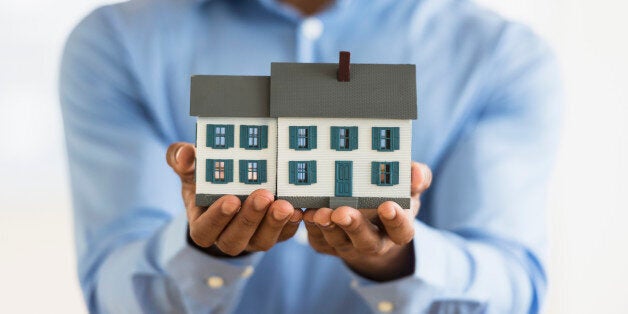 For all of us, the ability to borrow is an important part of how we manage our finances and move forward with our ambitions in life.
In the 10 years since the credit crunch began, low interest rates have allowed more of us to take out a mortgage to buy a home, given people the opportunity to make use of loans to purchase a new car and enabled businesses to invest in new or existing ventures.
And this borrowing and consumer spending has helped the economy to grow in the six months following the EU referendum - contrary to the expectations of many.
But the availability of lending and the ability to borrow needs to be responsible and transparent, with lenders helping customers to better understand and take control of their finances.
Frequent reports in the media remind us of growing speculation about a possible future rise in interest rates. The Bank of England has reported that consumer credit has climbed by 10% in the past 12 months. This has taken total UK consumer debt to over £200bn for the first time since the eve of the financial crisis.
In this environment, questions about what and how we borrow are rightly forcing themselves back into the national conversation. However, these conversations can't be the preserve of the nation's dinner tables. The banking industry must get ready to better support its customers, helping them to be really well informed and in control of their financial situation.
Across the whole of the UK, around 20 million bank customers go into the red each month with half slipping into unauthorised borrowing - often without their knowledge.
A recent and welcome FCA report found that 'fundamental changes' in the way unarranged overdrafts are provided may be necessary. It also said that charges are often high and complex, making them harder for consumers to understand. Underscoring these concerns, consumer group Which? recently revealed borrowing on an unauthorised overdraft can cost more than a payday loan in charges and fees.
Many banks have capped unauthorised overdraft fees, whereas in 2014, Barclays decided to do away with unauthorised overdrafts all together.
Back then, we saw the importance of putting the control back in to our customer's hands by simplifying our overdrafts and associated fees. A transparent approach gives our customers a clear choice about how and when they may wish to use this form of borrowing for temporary cash-flow reasons. Today our text alerts warn customers when they are nearing their overdraft limit and a small buffer zone exists to protect them from unplanned fees. For arranged overdrafts, daily fees have replaced complicated interest charges.
Currently around 10 million of our customers are registered for alerts that flag any payments which would incur extra cost, providing a window of opportunity to move funds or cancel payment and avoid paying fees. We send out more than 150,000 of these alert messages every day; the need could not be clearer. But we've not stopped there, in June this year we introduced a cap so that no customer will incur more than four unpaid transaction fees in a month.
The impact of these helpful nudges, alongside a more transparent and simplified system, is that 60% of our previous heavy overdraft users have reduced their use of overdraft facilities.
The widespread uptake of mobile banking apps is also helping consumers can stay in control as they offer an easily accessible view of current balances and an easy way to transfer funds between accounts. 'Pending payments' functionality gives additional transparency and control as it allows customers to view card transactions before they are included in their listed transaction history.
The boom in consumer confidence in the last year has taught us one thing: lending offers great potential. It provides individuals and businesses with the opportunity to spend and invest, helping us all meet our ambitions and ensuring the wheels of our economy continue to turn.
And we know, we mustn't stop there. As responsible lenders, the major banks must champion and progress the principals of transparency, fairness and control in lending. In a changing economic environment, consumers must be prepared for any eventuality and that means the time for the industry to do more to help their customers prepare for and navigate the future, is now.