Amsterdam-based DELITELABS brings together refugees, migrants, and locals in a pre-startup school, equipping them with business skills and helping them integrate into European society.
DELITELABS, co-founded by Christof Hawle and Michaela Krömer, is a place for people to learn how to develop a solid business idea and to gain a better understanding of what it's like to start your own company. Originally started in 2015 to combat youth unemployment in Spain, Italy, and Greece, DELITELABS moved to Amsterdam in 2016 and began accepting refugees and migrants in cooperation with the City of Amsterdam and THNK School of Creative Leadership and Innovation.
In the five-week DELITELABS program, which is free for those accepted, participants undergo training on design thinking and the lean startup methodology, attend guest lectures, and work to develop and test a prototype and put together a proper business plan for their own idea. Participants don't necessarily need to have previous startup experience, though some have had businesses in their own country before they came to Europe.
"We look for people who show really clear passion that they've acted on," Michaela explained. "Each course we select a mix of people - both visionaries and implementers. The course starts light, then there's a pivot as people realize they really have to make it real, and it's scary. When you do prototypes, some things work and some things don't really work. It's very challenging, and some people want to give up, or shift projects. To overcome and continue is a big lesson."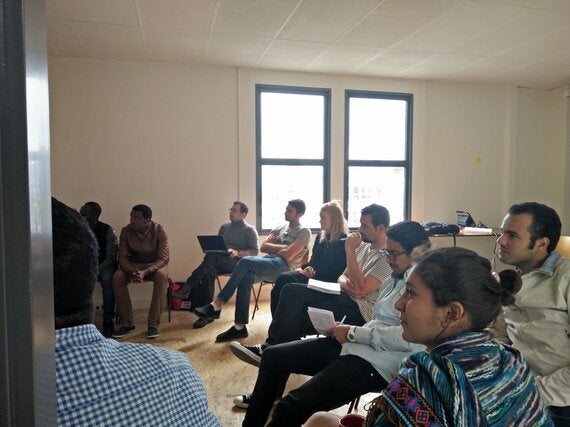 Photo credit: Michaela Krömer
Bringing Together Refugees, Migrants, and Locals
"People underestimate how difficult it is to live with the label of being a refugee," Michaela said. "It is a label that deprives you of your personal capacities and can make you feel like an exotic animal. Refugees are really [just] very normal people with different backgrounds."
Refugees and migrants now comprise three-quarters of their participants, although they are aiming for a 50-50 split in future cohorts. In addition to locals, participants hail from Syria, the Congo, Nigeria, Somalia, Iraq, Palestine, Mexico, Brazil, and more.
Michaela explained that for her, one of the key learnings has been that the differences between different cultures are real. "Integration doesn't mean the differences are going away but it means you're able to understand the other side and communicate better," she said. "It's extremely difficult to fully understand other cultures, but understanding fully is not always necessary."
Before joining DELITELABS, she worked in the area of conflict resolution, coaching people who have been victimized or alienated. Michaela was inspired to co-found DELITELABS to "help people bring their crazy, beautiful, innovative ideas to life."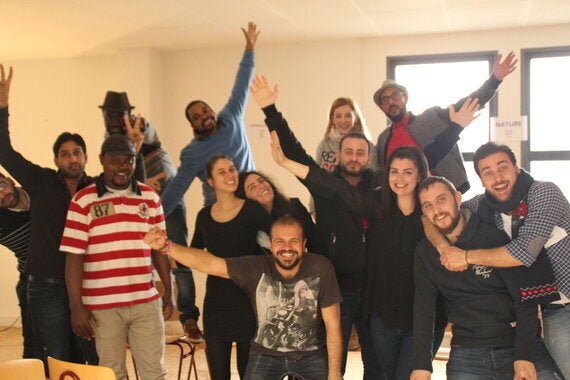 Photo Credit: Michaela Krömer
If you're in or near Amsterdam, consider volunteering your time."We're especially interested in volunteers who would like to hold a workshop on a specific topic or share their personal stories. If someone has [founded] his or her own startup, he or she can present on how design thinking works for them," Michaela said. Professional support on social media or fundraising would also be appreciated. Another way to get involved is to sign-up to test early stage prototypes.
DELITELABS is also interested in expanding the initiative to other cities and countries and forming new partnerships with other institutions. "What we have is a European vision - it has never been just about one country or one group of people," she explained. "I think [our program] is a good way to solve a couple of issues - economic crisis, lack of innovation, integration of newcomers, and youth employment."
To find out more information or to volunteer, please visit DELITELABS's website or email them at office@delitelabs.com.