Joe is a senior consultant at communications firm, PLMR. He works across a range of clients, and specialises in understanding technology businesses, the digital economy, life sciences, infrastructure and financial services sectors. Prior to working at PLMR, as an Australian diplomat, Joe worked alongside the US State Department and had stints in the foreign service's Japan and UN Sections, before negotiating at the 2009 G20 Summit in London, the first world leaders' forum called to address the financial crisis. Staying on in London as a political adviser, Joe was then a senior member of Mayor of London Boris Johnson's team for six years in several roles, most recently the Senior Adviser for Business and Science, until Boris stood down in May 2016 and became the UK Foreign Secretary.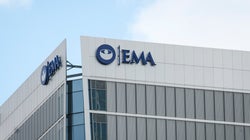 Empics Entertainment
Moving the EMA to Amsterdam is best for Europe but the worst outcome for the UK
The most recent road traffic collision (RTC) figures from April 2017 show that, for several years running, July has been the most dangerous time of year for cyclists, with the summer weather encouraging reluctant cyclists to dust the cobwebs off their bikes and hit the roads.
As we stand on the verge of a new era of driverless cars, we need to consider the significant challenges this presents for lawmakers and the legal and insurance professions. Importantly, we need to consider the ethical and legal challenges for the decades of transition, when autonomous and human-driven cars will operate side-by-side on the roads.