Whatever the prevailing economic, political or social climate, Londoners have always prided themselves on living in a cosmopolitan capital, the eclectic culinary fabric being one of the city's bedrock pillars. Celebrating this diversity, Mayor Sadiq Khan's recent social media initiative has called on foodies to share their #MyLondonDish as a way of showcasing the myriad of cuisines and cultures intertwined across the thousands of restaurants, cafés, shops, street stalls and markets. I have far too many favourites to name just the one dish, so here's rounding up a fair few which pay homage to London's global food scene...
Delica pumpkin at Kricket Soho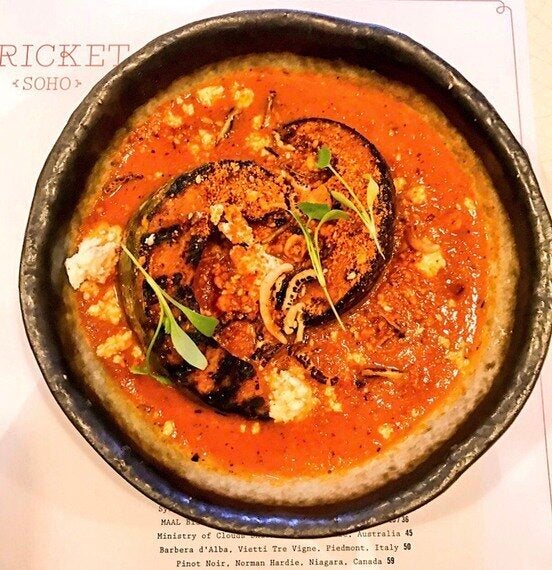 An edifying cross between a pumpkin curry and paneer makhani, this revelatory dish was the peak of one of the most transfixing meals I've had in recent times. Inspired by chef Will Bowlby's experiences living and working in Mumbai, the trendy new restaurant in Soho harmoniously marries seasonal British ingredients with classic Indian flavours, culminating in an experience which manages to both thrill and comfort in equal measure!
Kheer crème brûlée at Jikoni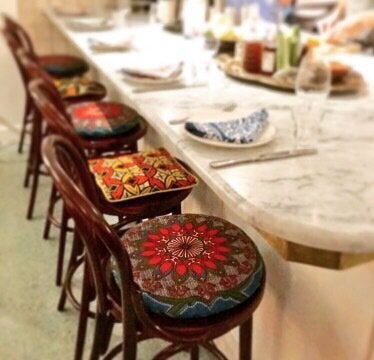 Chef Ravinder Bhogal was born in Kenya to parents of Indian origin and brought up in London. Imbibing these richly varied influences, her endearingly-cosy restaurant in Marylebone fuses the different culinary traditions without abandon. Think sweet potato bhel, mutton keema sloppy joe and worldly desserts such as a kheer crème brûlée - the slick sweetness of the classic French pudding foiled by the gentle softness of a carrot and cardamom-suffused Indian rice pudding.
It is quite possible to make an entire meal of the warm and fluffy Yemeni pot-baked bread at the Palomar - a buzzworthy restaurant dishing up the food of modern-day Jerusalem in a quiet street off Chinatown. Of course you'll find plenty else to whet your appetite once seated at the highly charged kitchen counter here. Of Kurdish-Moroccan heritage, head chef Tomer Amedi's fascination with culinary diversity manifests in a bold melting pot of cultures, not to mention a heady education in a new world of herbs and spices!
Poke bowls at Eat Poké London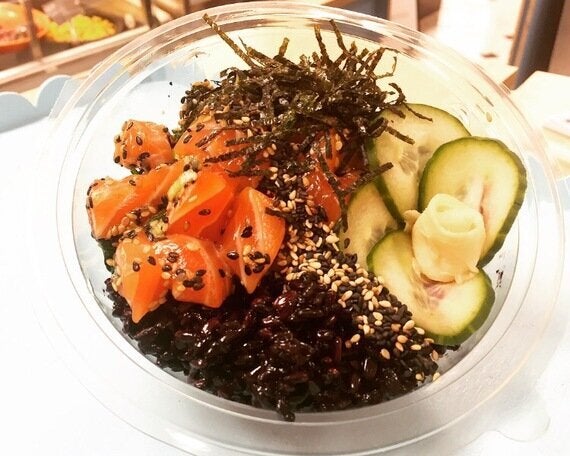 As is the case for most foodies, one of the major highlights of my life in London has always been the continual exposure and introduction to traditional foods from around the world, such as poké - the vibrant Hawaiian dish which took London by storm last year. Pronounced poh-kay, this is essentially a deconstructed sushi or ceviche bowl which starts with a base of black rice and continues with marinated raw fish, before you pile on a medley of other veggies (and even fruits), topping off with a zesty dressing. While there are now many dedicated poké cafés across London, I'm particularly partial to Eat Poké London - a street stall trading at Kerb, which is itself an exemplary case of the city's all-encompassing food markets.
Bubble waffles at Bubblewrap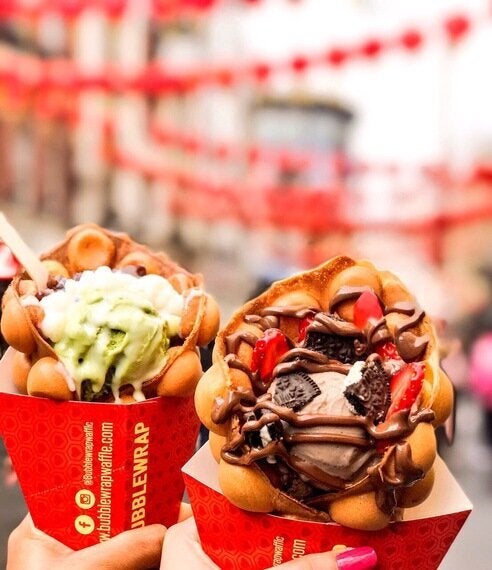 And then we have Londoners' current obsession with bubble waffles, which originated in the 1950's in Hong Kong as a way of using up cracked eggs which couldn't be sold on to customers. Expect a more modern and rather Instagram-friendly take at the new-age kiosks, food trucks and stores in London such as at Bubblewrap Waffle's new home in Chinatown, where you can have your curled-up cone filled to the brim with generous wallops of gelato and all sorts of sweet trimmings and sauces - from mochi and red bean paste, to crushed Oreos, peanut butter and fudge!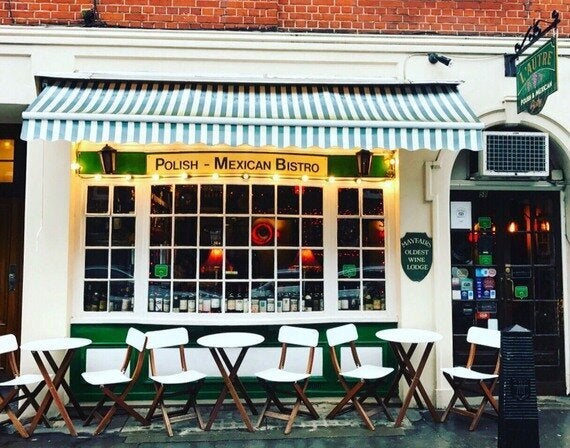 While the Eastern European-style dumplings at L'Autre aren't exactly the finest to be found in London, this Mayfair-based Polish-Mexican bistro merits a mention nonetheless. It operated as a French oyster and sherry bar in its earliest days, changing ownership and direction in the late 70's whence it was bought over by a Polish lady and helmed by a Mexican chef who slowly began introducing his native dishes on the menu, fuelled by the temporary opening of the Mexican Consulate around the corner. At the time it was only the second Mexican restaurant in London! A firm fixture in Shepherd Market even today, this quirky establishment epitomises London's legacy as an open and welcoming city.