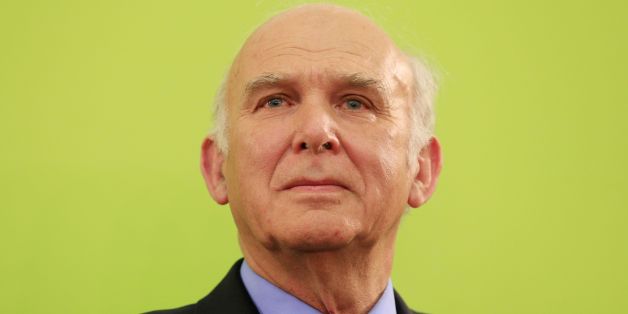 PA Archive/PA Images
Barring the most extraordinary political upset, that would eclipse anything we have seen in the past couple of years, Vince Cable will be the next leader of the Liberal Democrats. Now that prospective rivals, Ed Davey and Norman Lamb, have decided not to stand and Jo Swinson is running to be deputy leader, it seems unlikely another credible candidate will come forward before nominations close on July 20.
I was privileged to introduce Vince Cable at a party event in London the week before the election and I am convinced he will be an excellent party leader. He drew a big audience - the room was packed, with every seat taken and many more standing - and spoke compellingly, and with real authority, about the dangers that lie in store as the Government ploughs ahead with Brexit. It was the best analysis of the situation I heard during the entire campaign.
He has more than 40 years of experience in politics and that counts for a lot - with so much at stake this is not a time for amateurs. Just look what a mess Theresa May's inexperienced advisors, Fiona Hill and Christopher Timothy, made of the election campaign. He is a well-known public figure and still carries a lot of political clout for accurately predicting the 2008 recession. When he was interim party leader, before Nick Clegg took over, he described Gordon Brown as having gone from 'Stalin to Mr Bean', a brilliant jibe which stuck.
As leader of the Liberal Democrats, Vince Cable has an opportunity to re-brand the party. He will be starting with a clean slate and can carve out distinctive new policies. During the election, I left the Conservatives and joined the Liberal Democrats, but a lot of my friends, and people I talk to, are confused about what the party stands for. The middle ground doesn't have to be wishy washy - just look at what Macron has achieved in France - but you need to articulate a strong point of view and have a point of difference.
It's time to think outside of the box. The party needs to have an identity that is more than just 'Neither Conservative or Labour', it needs to do something different. The party is small enough to evolve and create a new identity. People instinctively trust Vince Cable and that counts for a lot at a time when there is so much cynicism about politicians.
I'm sure he will have his own distinctive ideas, which he will want to bring forward, but I have three suggestions:
First, I would scrap tuition fees for anyone taking STEM subjects. Labour's manifesto pledge to scrap all tuition fees was clearly not realistic because it was unaffordable, but we know that, if we are to compete in the global economy, we need to up-skill our workforce. This would send a strong message that the government is prioritising STEM as the way to equip young people for the challenges posed by automation.
Secondly, I would take the NHS out of politics by setting up an independent commission to determine its future. You cannot fix the NHS in a single five-year parliamentary term - no party has ever managed to do it - and, with my project management background, I know you need a ten-year programme to reach a political consensus. The government needs to devolve responsibility by taking a cross-party approach.
Thirdly, I would create a compulsory, national community service programme underpinned by the school curriculum. Too many teenagers have lost a sense of identity - this is especially true in Muslim communities where they are confused about their place in British society - and this would be a way of restoring a sense of purpose and self-worth.
Under Vince Cable, I expect the Liberal Democrats to become an interesting and, I hope, unpredictable party, bringing an original and fresh approach to British politics.