The day has finally arrived. After months of planning and preparation, today we unite in looking good and doing good for the sake of breast cancer research.
Today is the day that hundreds of thousands of supporters, scientists and people affected by breast cancer across the UK embark on a common and colourful mission, striving passionately to beat this dreadful disease through funding ground-breaking research. Today, we wear it pink.
For some, the approach of wear it pink might have triggered flashbacks of being the only student in class to have completely forgotten the unfortunately well-publicised mufti day. But if we were at all concerned that our supporters across the UK would forget to wear pink today, these fears were completely extinguished on Wednesday night.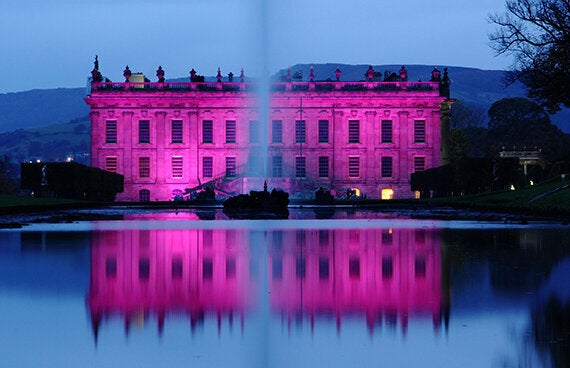 Mirroring wear it pink's 'Look Good, Do Good' theme, we were delighted to illuminate some of the nation's most beautiful and architecturally significant buildings and structures in pink.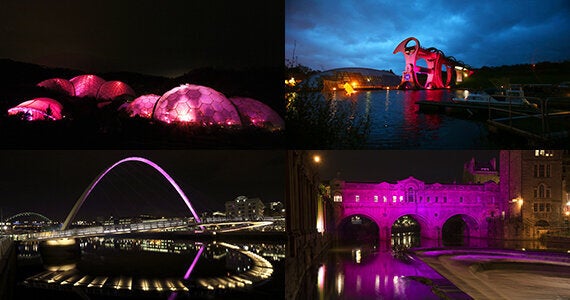 The Eden Project, St Michael's Mount, Chatsworth House and the Oxo Tower looked even more spectacular than usual in pink. Those looking good and doing good across the UK also included, Belfast Castle, the Gateshead Millennium Bridge, the Pulteney Bridge in Bath, the Old Joe Clocktower at the University of Birmingham, the First Direct Arena in Leeds and the Falkirk Wheel in central Scotland.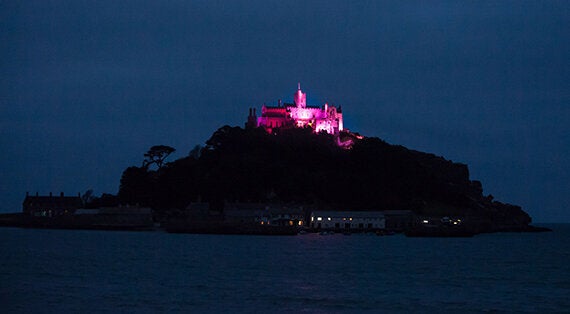 Our great capital city certainly did not let us down. Clothing themselves in pink for the night were the National Theatre, Southbank Centre's Queen Elizabeth Hall, London Marriott Hotel County Hall, the Marble Arch Fountains, Waterloo Bridge, Hungerford Bridge and the Granary Square Fountains.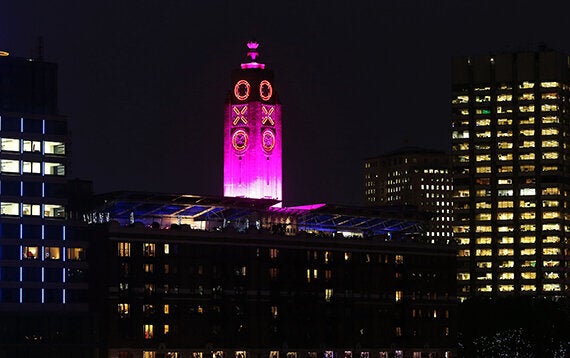 My use of the term 'landmarks' doesn't quite tell the full story in fact, as, quite spectacularly, weaving in and out of reflections on the water of the Oxo Tower and National Theatre, were three glowing pink Thames Clippers.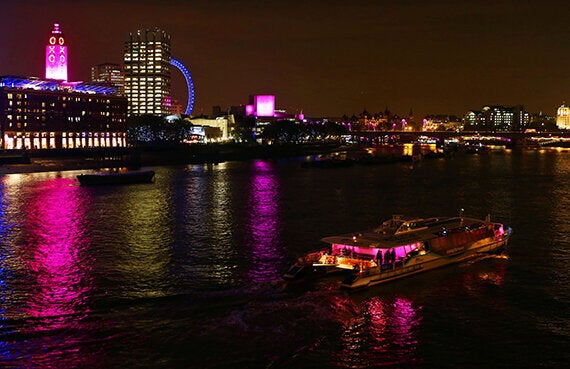 With the UK's architectural landscape leading the way on Wednesday night, today it is our turn. Whatever you are doing today, you can still make a huge difference.
Today, wear it pink becomes a teenager. In its first 12 years, you have raised an extraordinary £25 million for research that saves and improves lives. Far from becoming more adolescently difficult on its thirteenth birthday, wear it pink this year has been made so fashionably simple. Just put on an item of pink clothing this evening and text PINK to 70600 to donate £3 to help us fund life-saving research.
It breaks my heart that breast cancer is still affecting so many families across the UK, with 50,000 women continuing to be diagnosed each year and 12,000 still dying as a result of the disease. We've reached a point where almost everyone has been affected by breast cancer in some way.
But today we can do something about it. Wearing pink, we must raise as much as we possibly can to fund research to develop more effective treatments, to ensure quicker diagnosis and to improve outcomes for all those diagnosed with this dreadful disease. Doing your bit today really is as simple as wearing pink and donating what you can.
Finally, as Chief Executive, I must publicly 'nip in the bud' the ridiculous rumours that I celebrated wear it pink day by adorning a fetching pink 'care bears' onesie on the London Underground. These are, I'm afraid to say, totally and utterly true.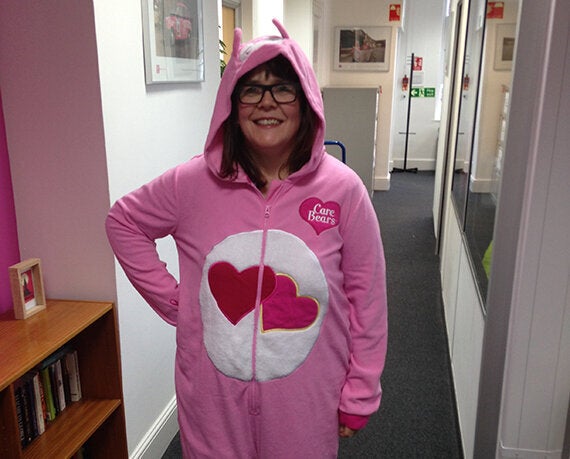 To all of our wonderful supporters across the UK - thank you so much for your incredible generosity and your willingness to look good and do good to help fund life-saving breast cancer research. I cannot begin to articulate just how grateful we are for your support. May I wish you all a very happy wear it pink day!
It is by no means too late to join the hundreds of thousands of supporters who are raising money for wear it pink - simply text PINK to 70660 and donate £3 to help Breast Cancer Campaign fund life-saving research*.
*Texts cost £3 plus network charge. Breast Cancer Campaign receives 100% of your donation. Obtain bill payer's permission. By using this service, you agree that we may contact you in future. If you'd rather we didn't, text NOCALL to 70004. Customer Care 020 7749 4114. Registered charity no. 299758. wear it pink® is a registered trademark