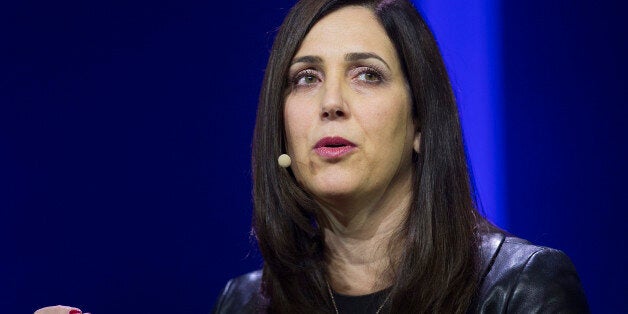 As Daesh continues to lose territory and credibility, a dangerous new phase is taking shape in its online communications. Where once their propaganda showcased victory parades and new cities under their control, now facing daily humiliating defeats, they attempt to reframe success. And this new phase of Daesh brand communications is even more deadly and dangerous than the last.
The past few months have been some of the bloodiest in recent history; there were more than 175 attacks during the holy month of Ramadan alone. Many were inspired, motivated or co-ordinated by Daesh. And just in the past fortnight we've seen a spate of appalling attacks in Germany and France claimed by the terrorist group. These events coincide with a decisive change in Daesh communications and strategy.
As its physical state reduces, its virtual state expands. The terror group, known to be an adept digital producer of content and communications, is now recalibrating its online message changing their emphasis from lofty ideals of state-building to provoking acts of external terrorism everywhere in its name.
In this phase Daesh's influence rests not its claim to be a state - but in a 'state of mind'. A toxic brand that operationalizes vulnerabilities in a new breed of digitally supported terrorism. These vulnerabilities are exploited not just in the group's slick official propaganda, but increasingly prominently through the words and deeds of its online support base, the so-called Baqiyah Family.
For many young Muslims in the Western world, this new offer is appealing. In a world portrayed as institutionally Islamophobic, they feel they have no stake - no way to fit in, belong or succeed. The new Daesh messaging proposition offers to make them 'somebody' in a world where they feel like nobody. It's a fantasy world where, in a single dramatic event, a 'victim' can transform into central character in a world struggle.
Their method remains the weaponization of the vulnerable through social media. And the new tactic employed by Daesh appeals to an even larger audience - placing greater emphasis on those who are angry and disaffected enough to perpetrate terrorist acts in their own communities.
Recent attacks are terrifying, not just in their ultra-violent nature but the staggeringly brazen use of social media by the perpetrators in real-time to communicate their so-called successes.
In Orlando, in between murdering forty nine people and wounding 53 others at the Pulse nightclub, a Daesh gunman reportedly put down his weapons, picked up his phone and logged on to Facebook. Less than 12 hours later, in Magnanville, France, another French Daesh terrorist murdered police commander Jean-Baptiste Salvaing and his partner Jessica Schneider in a brutal knife attack at their home, he too used his phone to live stream and document his crime while the couple's three year old child sat terrified in the frame. Most recently, on Tuesday morning, two young men carried out a horrific and cowardly attack against an unarmed 85-year-old priest in Saint-Etienne-du-Rouvray in the name of the terrorist group. Reports claim that the two men filmed parts of the attack. They, like the Orlando and Magnanville attackers, used the internet to share their pledge of allegiance to Daesh leader Abu Bakr al-Baghdadi with the group's online supporters, who subsequently used social media to share it with the world.
These killers likely knew they would die, but used online networks to ensure they could enjoy their moment of fulfillment and affirmation before doing so. In a strange world of bravado, friendship and horror, reminiscent of high intensity interactive game play, it is this community with whom Abballa and Mateen sought to share their horrific five minutes of fame.
How this new phase of communications plays out on social media platforms is also changing. If mainstream social media networks are the store front for Daesh's propaganda, peer-to-peer messaging applications are the supporters' back office. Official Daesh guidance suggests supporters use encrypted platforms like Telegram for more specific instructions, while online outreach for recruits is still conducted on open social media networks.
Daesh will continue to find new ways of reaching their intended audience online, so we too must evolve our collective approach. Countering this new phase will require a pace and scale of innovative counter messaging that we've not seen before. Communications that must be better targeted than any before and based on a better understanding of how all those channels are being used and how audiences respond.
Where there is more propaganda directing people to kill, we must act to remove it quickly. Where there are new networks promoting radicalisation, we must disrupt them. We need to work with industry to improve solutions that automate the identification and removal of dangerous extremist content at scale and tools that better tackle automated bots and other techniques that support these propaganda machines. This must be done as quickly as possible before people, particularly sympathisers and the vulnerable, get the chance to see it. And we must work with civil society to offer a brighter and more compelling path to young people who feel they have no hope of changing their circumstances.
There is no panacea, no single piece of technology, intervention or public policy that will solve this. But we can make it harder for terrorist and extremists to use the Internet to recruit, inspire and incite.
It only takes one individual to see sense in the Daesh fantasy for this bloody trail of terrorist destruction to continue. And it must be stopped.
Baroness Shields is the Minister for Internet Safety and Security