Going to uni aged 33 wasn't in the plan. Although going to uni aged 21 and having a nervous breakdown wasn't in the plan either.
My teenage years weren't the best, I was quite poorly, but I didn't know why, or what was wrong with me. My mood was all over the place, one minute I would be the life and soul of the party, dancing on tables, buying drinks for 20 people, kissing boys and having the time of my life. The next I was chronically depressed, anxious, scared to answer the door and at its worse, suicidal. But for as long as the party times outweighed the sad times, I could carry on, and I did.
That was until the start of my second year at uni, my grandad had just passed away, I was working a 30 hour week in between lectures to support myself and unbeknown to me, I was suffering from bipolar disorder. One very cold dark morning I awoke at 5.30am to start my shift at the supermarket where I was working and I cracked. I couldn't take anymore. I rang my mum inconsolable begging to come home. I looked into transferring to a uni closer to home but I couldn't find a course similar to mine. During my time at uni I'd accumulated a lot of debt and I eventually had to declare myself bankrupt, everything felt like it was unraveling. I sought help for my depression but the psychotherapy sessions weren't enough. I fought my illness every day, hoping that having fun with my friends and ignoring the symptoms would be enough, but it wasn't. Aged 26, I was referred to the crisis team after a particularly bad episode and it was not long after this I was diagnosed with bipolar disorder.
For a while the combination of medication and appointments with the psychiatry team seemed to help but a series of upsetting and unsettling life events (even the nice ones like getting married and having a baby) took their toll. I dropped out of the system and wasn't taking my meds, so instead had somehow managed to build a protective fort around myself once more. This time with my daughter and husband. As long as they were there, and I was functioning, it was okay. But what it really felt like was that I was living life behind a pane of glass. I could see everyone having a good time, but I couldn't quite feel it; touch it.
At the back of my mind I had always felt disappointed that I had never finished university. I was an intelligent woman who had drifted in and out of a succession of less than inspiring jobs and I always felt I was capable of so much more, but I didn't know what.
When my daughter was one I started a plus size fashion blog, and after a year or so I started to get noticed. I ended up shooting campaigns with high street names and attending press days with the likes of Gok Wan and Caryn Franklin. I felt like maybe I had found my calling, but something still bothered me. I wanted the piece of paper, I wanted that certificate that said 'yes you can do it'.
So, I looked into the possibility of going back to university. What had become evident through my blogging was that I loved writing, I loved communicating with people and connecting with people. So I took myself off the my local university, the University Centre Grimsby, and had a chat with the tutors about my choices. It was a bit daunting at first, there was lots to take in, how long would I be there every week? Could I fit it around Poppy my daughter? Would I be eligible for funding? The team were quick to reassure me that I would be supported every step of the way. Any questions I had they were there on the end of a phone or an email.
Enrollment and my start day came around quickly and after a minor battle with the student loans people, I was able to secure my funding for three years. Walking into that classroom was scary, I was convinced it would be full of 18 year olds, but thankfully there was a good mix of age groups and as it turns out, towards the end of the class I was the oldest woman in our group but despite the sometimes lost cultural references we all got on really well and the sense of support and camaraderie was brilliant.
Balancing workloads as a mature student, with a part -time job and a three year old little girl who had forgotten the concept of sleep wasn't always easy, and there were times I was close to breaking, but my classmates always pulled together to support me, something I don't think I would have survived without. I had considered an Open University course, but I knew that I didn't have the discipline or the attention span to engage with online learning. I needed to attend structured lectures and have the support of my peers and lecturers and that is exactly what I got at my local university.
A full time degree only took around two days a week in terms of time in uni (sometimes split over three days) and I fit in study at home around my family and job as a freelance writer. At several points it placed a lot of pressure on my mental health, but in turn my confidence was growing day by day and in my final year I decided to seek medical help for my condition again. With the support of my care coordinator and a new set of meds I found myself mentally in the best position I've ever been in, but I don't think I could have reached that point without the strength and enthusiasm for life going back to uni gave me.
I can undoubtedly say it is one of the best decisions I've ever made, and for me, going back as an adult, with a good support network around me turned out pretty well.
I graduate this October and have secured a job at the university as a Digital Content Officer which basically means I get to write and manage social media all day, two of my biggest passions.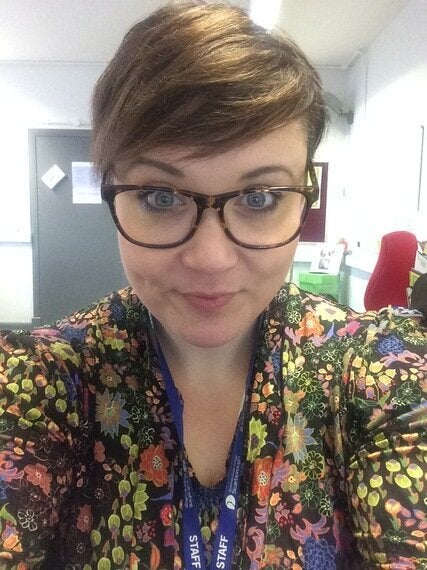 The road to where I am right now might not have been part of the plan, but it turned out pretty well in the end.
Related