The nations interest in all things vintage is on the up, the popularity of shows like Dawn O'Porter's This Old Thing prove our love does not seem to be waining. From shabby chic furniture, to 40s style tea parties and the ever popular burlesque movement, it would seem us brits are yearning to be taken back to a simpler time.
For me personally, my love affair for all things vintage started in the 90s when my new cool friend at college introduced me to charity shopping and we spent a summer decked out in flares and tank tops listening to ABBA. It wasn't until about 8 years ago that I reignited my love for all things old. I started attending my local burlesque night, which in a mid-sized northern town, whose previous ideas of entertainment involved a jaded club singer and a pack of pork scratchings, was quite a revelation.
As a plus size woman (UK 22) finding vintage clothing, original and reproduction, can be quite a difficult task, and although things have markedly improved in the last 5 years, I've got some handy tips that might make your search a little easier.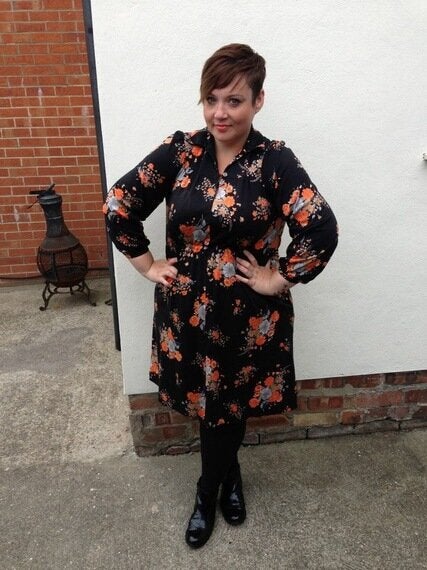 True vintage: Despite the medias best attempts at telling us fat women didn't exist before 2005, I'm here to tell you they did and you can find their clothing in vintage shops and charity shops across the country. One important thing to remember is; vintage sizing is very different to today's sizing. Most items do come up smaller than modern day sizes, so a vintage 22 may be more like our current 18/20. But more importantly, try everything on. If it looks like it has a bit of stretch, or an elasticated waistband, give it a go. I have vintage items in my wardrobe starting from a size 14. Look for darts and seems that can be let out to give you a bit more room. I find a lot of my pieces on eBay, it's a bit more risky because you can't try things on, but read the measurements, try and find out what the fabric is like and make in informed decision. Worse case scenario is that you'll have to sell it on if it doesn't fit.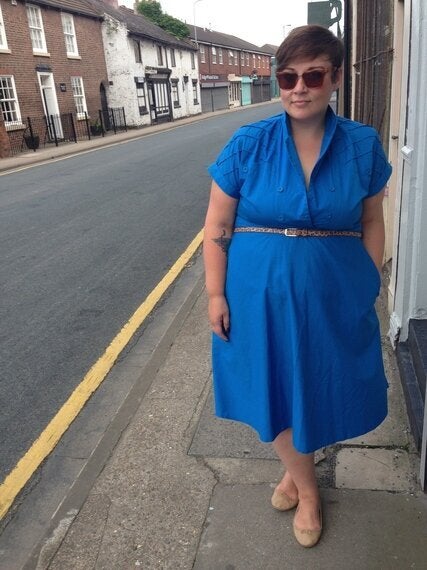 Mix and match: Use vintage inspired pieces from the high street to mix in with your original pieces. A tight fitting vintage knit teamed with a modern pencil skirt is perfect for creating that pin-up bombshell look. Team your new wide leg jeans with some vintage platforms and a slim fit t-shirt for a cute take on 70s style.
Never under estimate the power of an accessory: Sadly if you're above a size 26, the chances of finding original vintage fashion will decrease considerably, but fear not, this is a perfect opportunity to build up your vintage accessories wardrobe. Snap up any handbags, shoes, jewellery and headscarfs you see on your travels. These will add an instant vintage feel to any outfit. Turn up jeans, a simple t-shirt and ballet pumps can be transformed by donning a headscarf and a kitsch bag. If 60s style is more your thing, buy a simple modern shift dress and add some vintage buttons or a brooch.
Repro and high street: There are plenty of retailers doing reproduction vintage garments nowadays, granted they seem to be stuck in the 40s and 50s eras, but if big poofy skirts and cinched in waists are your bag, brands like Collectif, Hell Bunny and Vivien of Holloway are well worth checking out. Keep a look out on the hight street too, high waist jeans are everywhere now. Look for polkadot prints, tie waist blouses and prom dress styles.
I hope I've given you some pointers and encouraged you to give vintage shopping and style a go. Don't forget to try different era's and find your own past time style.