The end of another sunny summery week in August offers you a refined colourful selection of creativity and celebration of collaborative minds. Our leading mural in Millie's weekly review comes from NYC, where all-around Renaissance man (artist, toy designer and illustrator) Tristan Eaton delivers this impressively detailed portrait, inspired by the painter's love for comics. The delicate fusion of illustration styles and colour balance makes the piece to stand out. It is a definite Must- See one...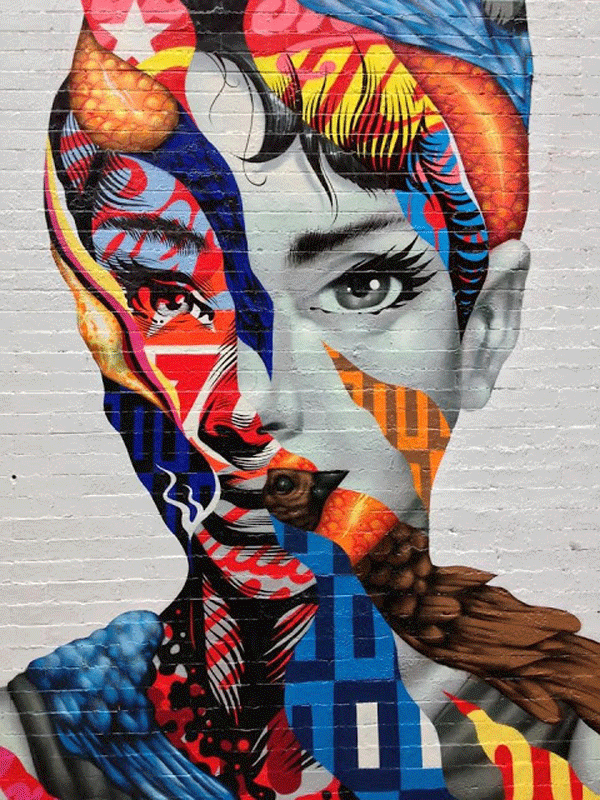 A close-up detail shot of Eaton's beautifully drawn portrait in NYC, part of the Lisa Project.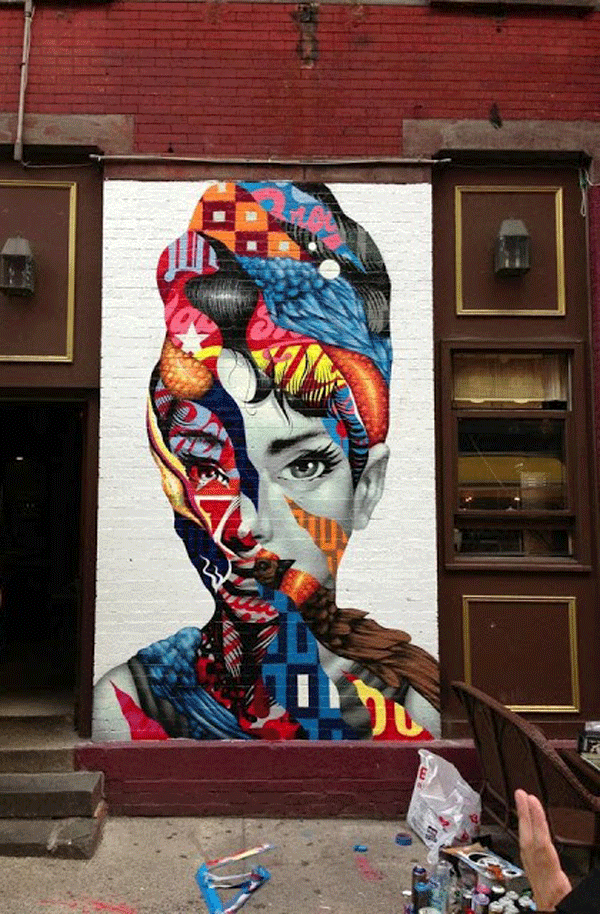 This exciting work on the streets of NYC comes from one of our favourites artists - DAIN, a master of colourful wheat-pastes and collage paintings on wood.
The piece is a slick combination of collage technique with vibrant spray paint; Hollywood glamour in black and white and random magazine collage. What we quite like, however, is the playful icepop add, done by a different artist (unknown). The sidebust we think, works really well...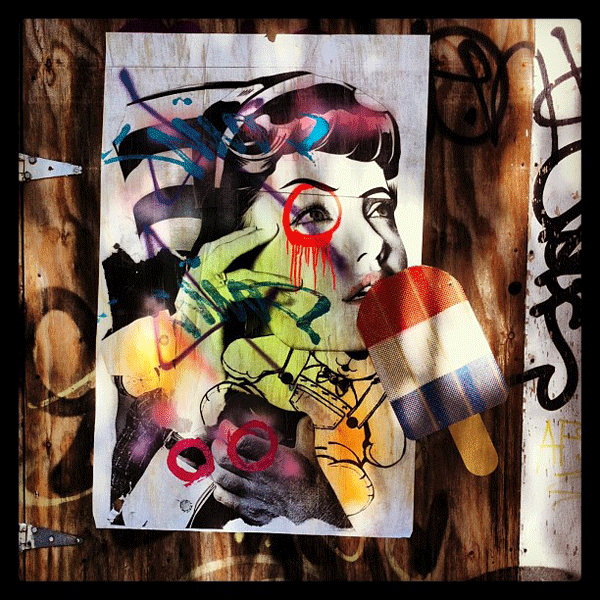 Australian artist Fintan Magee teams up with Irish renowned Maser on this massive new piece, named '' Sink Or Swim?'', featuring both artists' signature elements and colour palette. The result is - hugely impressive wall.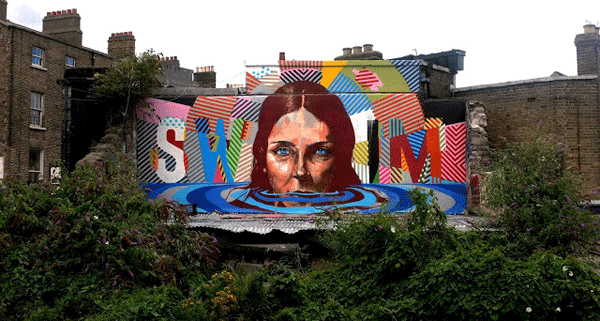 Another comic book inspired piece comes from Cyrcle in Lisbon. The monstrous mural, named ''The Struggle of the Nations'' features Cowboys and Indians in old book print style.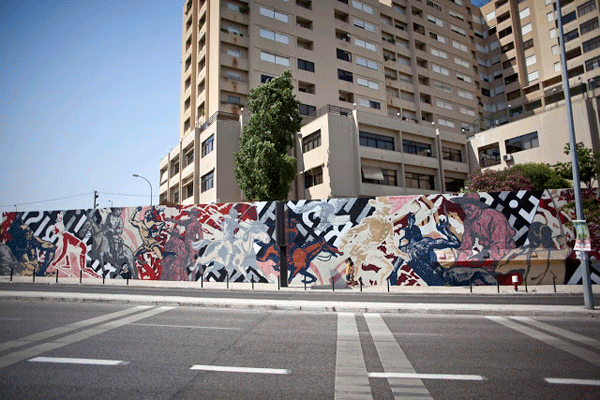 And a few close-up shots to appreciate the beauty of this large-scale piece.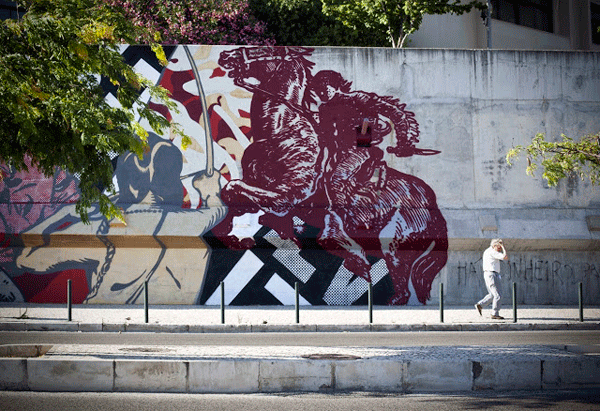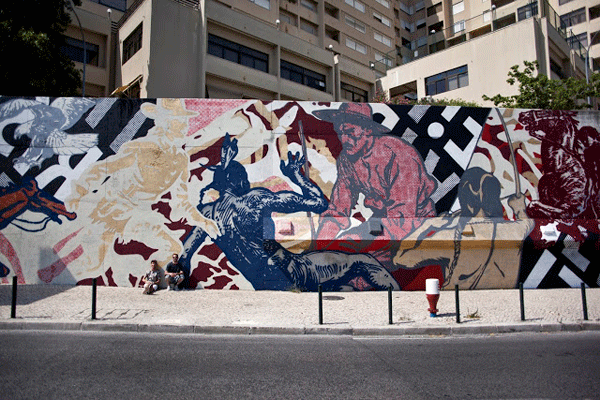 From nation struggle to one of a woman- Argentinian -born artist Hyuro continues to deliver challenging and strong works on the streets, featuring contradictional, uncommon scenes and provocative female characters. This new work in Valencia is a brilliant example of the artist's philosophy that walls still have a lot to say...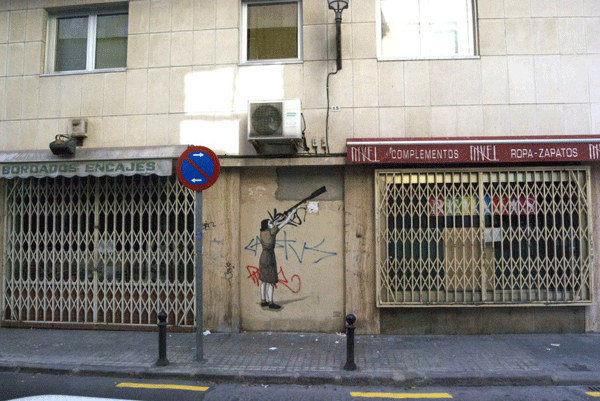 From the monochrome seriousness of Hyuro's wall in Spain, we return to London, where Brazilian artists Alex Senna and Cranio combine their playful characters in a funky, colourful collaboration. There is an ALO Street Art's piece in a close proximity of the Brazilian duo's piece, which we think only adds more value and character to the work.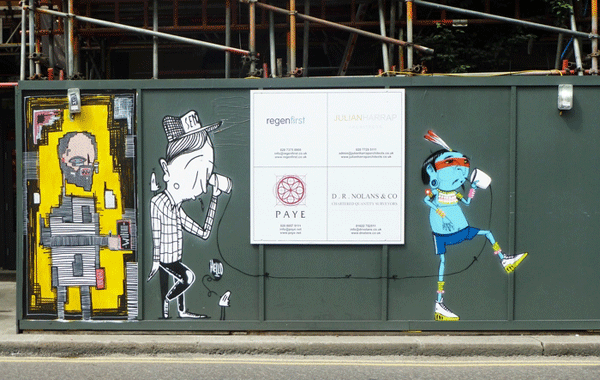 Our weekly review ends up in Istanbul with this Curtis Kulig short but very clear message. We leave it to the walls to say it all...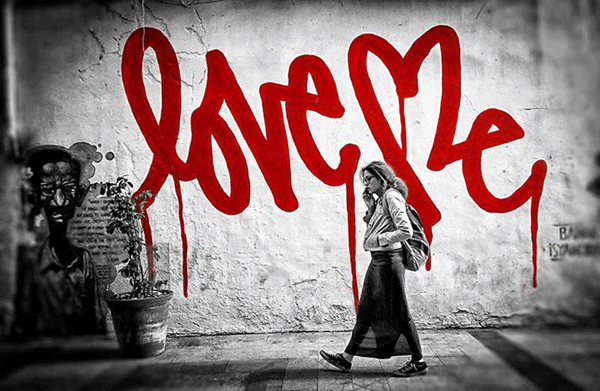 Related