Last Friday evening we launched 'Apocalypse Boutique' - fantastically varied series of rare screen-prints, linoprints, etchings and original canvases by British artist Stanley Donwood.
Thanks to everyone who came down to the private view, it was a really successful evening and it was lovely to meet you all. A big thank you to Chuck Noble- our photographer for the evening, Bulldog Gin for supplying G&Ts all night long and Kieran Collins for the great tunes.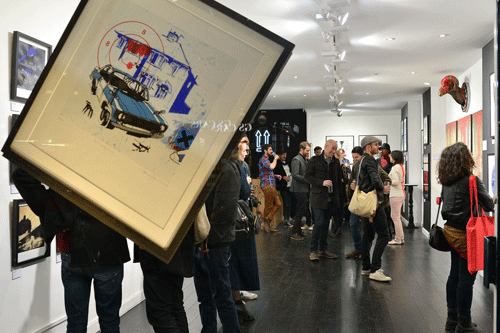 Take a look at a selection of photos from the private view below.
The show is running until 1 Dec 2013 so don't miss the opportunity to come and enjoy Stanley's unique style and endless creative diversity.
You can now view the full 'Apocalypse Boutique' collection on the Hang-Up website.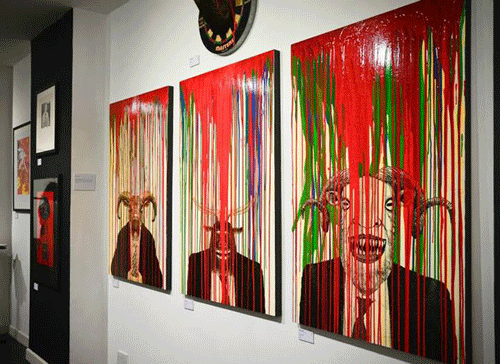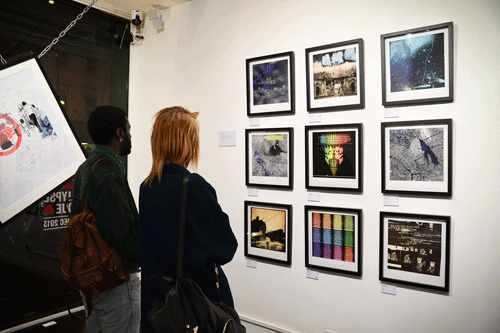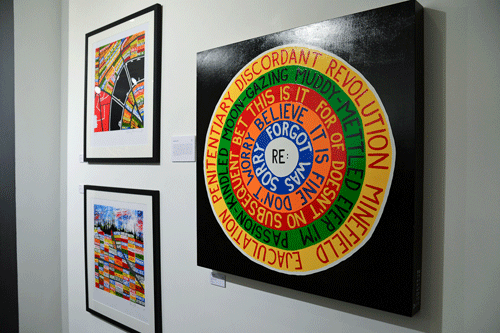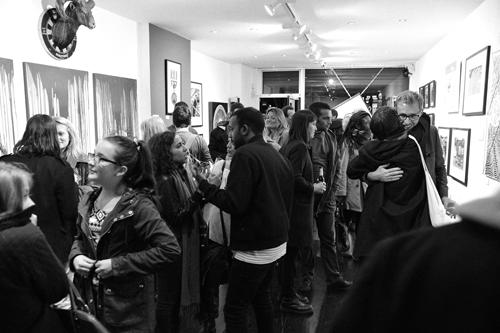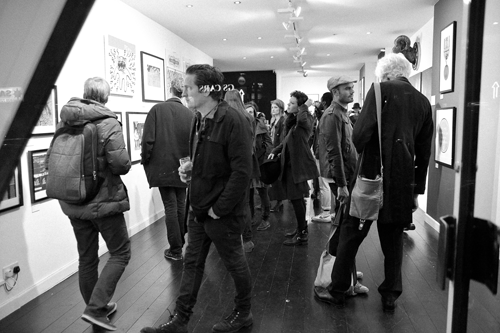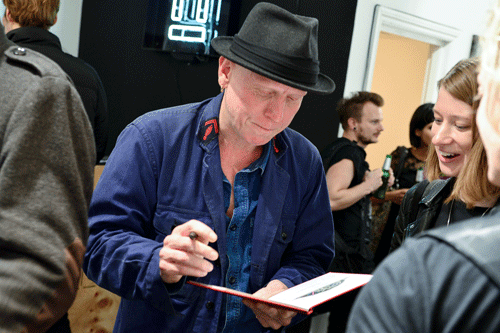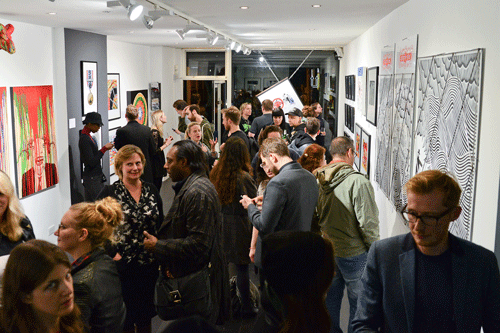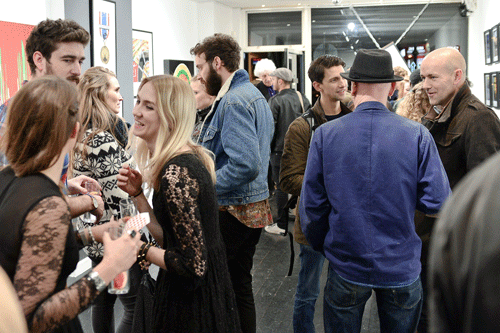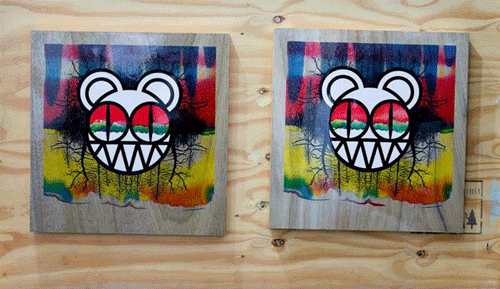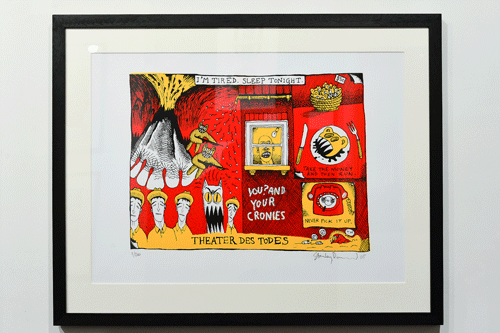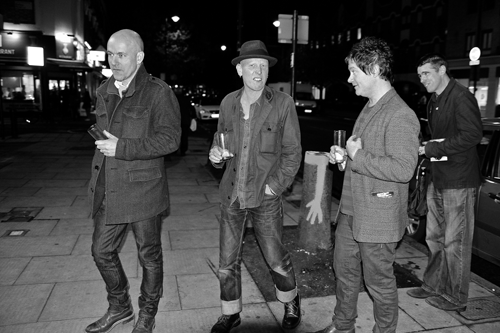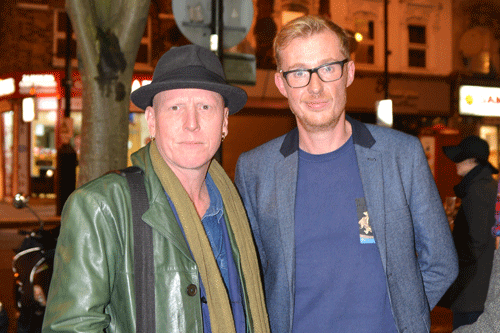 Hang-Up Director Ben Cotton with the artist Stanley Donwood