Her writing is beautifully brocaded with humour and sensuality, Ayelet Gundar-Goshen is an exceptional literary talent, whose debut novel 'One Night, Markovitch' is an incredibly rich tale of history, love, obsession and new beginnings.
Born in Israel in 1982, Ayelet studied Clinical Psychology at Tel Aviv University, has worked as a news editor at a leading Israeli newspaper, as well as for the Israeli civil rights movement. However it's writing that is Ayelet's raison-d'etre, having won numerous awards for her films scripts, including the Berlin Today Award and the New York City Short Film Festival Award. 'One Night, Markovith' has already won the Sapir Prize for Best Debut. Now gaining acclaim across the world after being translated from its original Hebrew into English.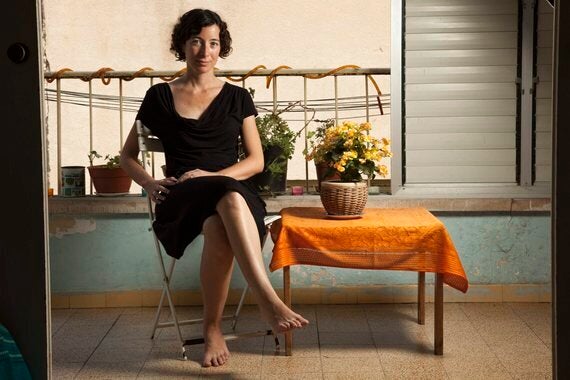 Based on historical events 'One Night, Markovitch' takes the reader from Europe, as she was fast approaching the onset of World War II and British Mandate Palestine. Ayelet takes her skills as a storyteller to new heights, crafting a tale structured around both historical and deeply personal events. The story moves with seamless grace, possessing a narrative steeped in wit, beauty and drama.
The story revolves around a group of Jewish men and women whose desire is to escape the enveloping clutches of Nazi power, as Europe stands on the precipice of destruction. Their goal is to head to Palestine, but for the authorities to allow them entry, they must marry one another, then divorce once their settlement is secure. What ensues is a string of chaotic and at point's heart breaking situations.
The broader historical events do not interfere with nor distort the intimate narrative of domestic goings on. The two sensually meet each other at points, leaving ample room for the story to develop.
The characters of 'One Night, Markovitch' have depth and Ayelet was specific in making sure that she articulated each characters background intricately. When speaking with Ayelet about the novel, it was clear her MA in Clinical Psychology was put into action here.
"I wanted to make sure people understood how these characters got to be who they are" she said. This was a particular imperative when it came to 'One Night, Markovitch' anti-hero Yaacov. He falls in love with the sweet Bella, who he refuses to divorce, hoping she will in turn eventually fall in love with him.
It would have been lazy and predictable if Ayelet had just portrayed him as a deranged obsessive, because as she says "no one is born like that." Ayelet further went on to say "I didn't want people to think he was a villain. I wanted him to be a real person."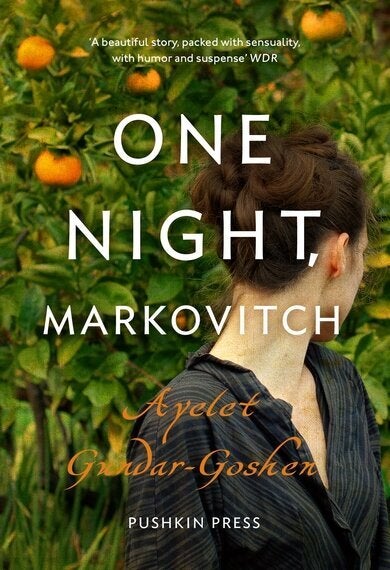 Too often we see simplistic character structures in novels, but you feel a compassion for Yaacov, a sense that he's lost and Bella fulfils a need that he couldn't find anywhere else.
She explains "I kept asking myself who is this man? Why would he do such a thing? From that came the character, a man who nobody bothers to look at. That's the man who would hold somebody by force."
'One Night, Markovitch' is a magnificent story, one that keeps you gripped from beginning to end.
'One Night, Markovotich' is published by Pushkin Press
Images courtesy of Pushkin Press