In the digital age, the design business has exploded, whether it is traditional brands making their mark online, or off the wall concept stores promoting their designs on a purely digital platform. With so many to choose from, it can sometimes prove difficult to genuinely distinguish one good business from another. When it comes to bhane, a new design brand hailing from Delhi, they leap ahead of the rest.
Founded by Anand Abuja, bhane came into being through a desire to create and promote an international style, something which would have the flavour of simplicity and individuality yet would fit well into any culture around the world, of course this concept has been thought of before, but where Anand is concerned, he took this concept and mixed it with a very original set of principles.
The signature style of bhane's designs is essentially universal, incorporating sleek and cosmopolitan city themes, structured with superb stitching and colour plays a prominent role. Anand had long been passionate about design, with his family working in the business of apparel production and export. He previously worked in banking and studied in the U.S, it was during his travels that the idea for bhane began to take shape and solidify. Upon his return to Delhi, Anand began to put his ideas into action, and bhane was officially established in 2012.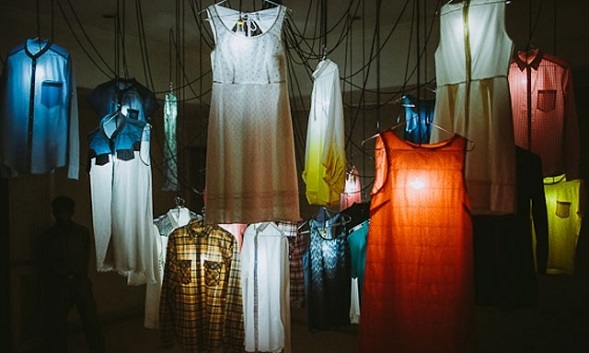 The ethics which set bhane apart from other brands have their foundation in thinking big and incorporating an ideology of doing good in the world. Speaking with Anand over the phone, his enthusiasm was infectious, he explained that bhane is a cultural project as well as a design brand, which harnesses various creative forms, and promotes a lifestyle.
Anand took into consideration his immediate surroundings of Delhi, where he says that the general appreciation of culture is lacking somewhat, not only in Delhi but across India. After experiencing the cultures of other cities, where public spaces are used as platforms for creativity, Anand wanted to recapture this essence, explaining the importance of using public spaces as repositories for community togetherness and creativity equally.
Garnering the creative properties of the digital landscape, the bhane website itself is built around the artistic and social forms of street photography, community and wide reaching appeal. Another integral aspect to the appeal of bhane is Anand's familial approach to every member of staff, stating that a happy workforce produces a better quality of work.
It is just over a year since bhane's official launch, yet it has already ignited a fire of interest from the public and the business minded alike who see Anand's approach to business and design as distinctly refreshing. With Anand continuing to think big and enlarge bhane further, it gives hope that whatever your idea, you can achieve success if you just stick to your principles.