He's a major force in the world of contemporary Indian fashion; Tarun Tahiliani, who has mastered a fine balance between aesthetics and design, recently stopped by Aashni & Co, in London, to host a "trunk show".
Giving guests a chance to view his latest collection up, close and personal, it was clear he satisfied a craving for exquisite and detailed design. Draping was a key feature for this collection.
Traditional motifs, embroidery and stitching meld seamlessly with contemporary cuts and shapes, which is Tahiliani's trademark; his inspirations for this collection came from wildly eclectic sources - abstract art, traditional carpet designs, architecture and jewellery.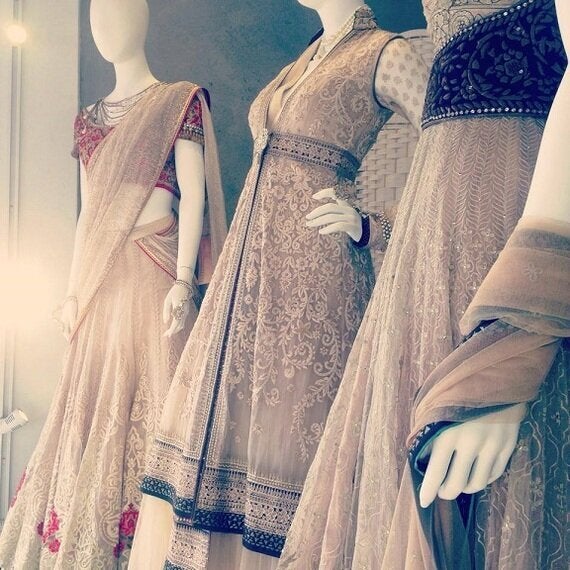 The influences solidified into a collection which was creatively intense, yet relaxed and playful. The colours ranged from muted and subtle to rich and exuberant. Autumnal warmth emanated in abundance, which was reminiscent of traditional Rajasthani arts and crafts.
Above everything else, it was the intricate embroidery which stood out. Carefully stitched floral detailing, dominated the fabric in serpentine twists and swirls. Designs fashioned with a broader colour palette included crystals and gold thread. Other patterns were bolder in execution, with unashamedly elaborate florals and paisley that conjured up a celebratory mood.
The entire collection was a celebration; a celebration of eclecticism, which showed off Tahiliani's frenzied creative zeal, which is weighed perfectly with his strict and studious quest for sartorial harmony. Aashni & Co was the perfect setting for Tahiliani to host his "trunk show", with its intimate and minimalist decor; it gave guests a chance to savour the designs in a serene environment.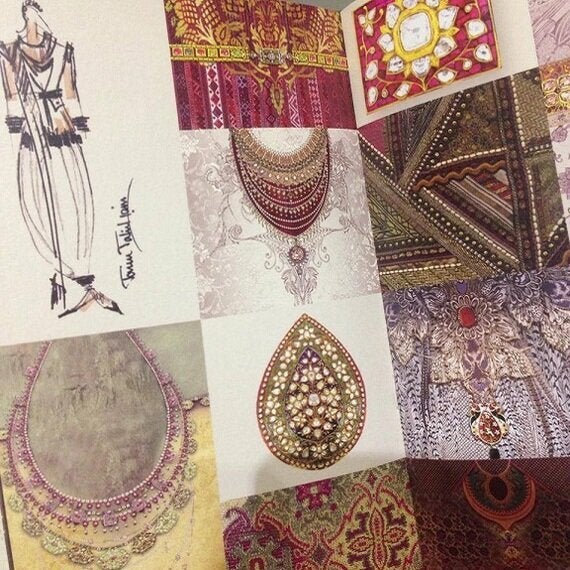 This collection marked a turning point for Tahiliani, who like many other Indian fashion designers is broadening his appeal across the world, with the fashion press from all corners now beginning to shine a spotlight on him as a fashion leader.
Aashni & Co, a boutique store that opened its doors in 2012, is now one of the most sought after destinations for Indian fashion in the city, a perfect platform for sartorial artisans from the subcontinent to showcase their designs in the heart of Notting Hill.
Created by Aashni Shah who said to me back in 2013, when speaking about the genesis of the store - "My background and interests have always been focused on being a creative and a collaborator. Fashion has forever been a great passion of mine and growing up in India immersed by beautiful design, colour and clever use of fabric is something I pined for during my travels and my time in London."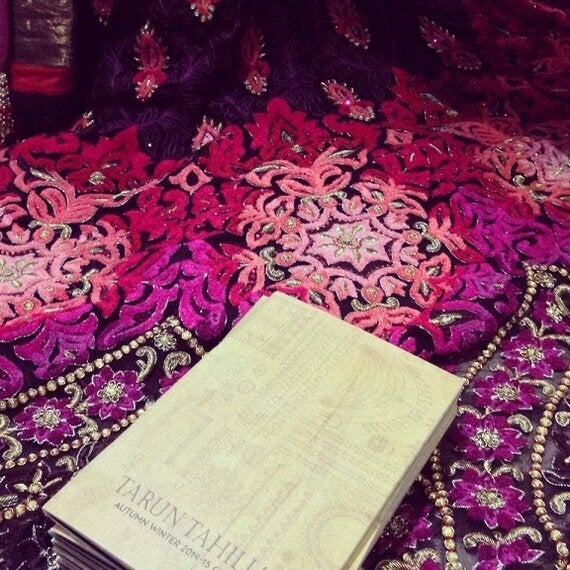 In just under three years Aashni and her team have procured the crème of Indian fashion, with the likes of Sabyasachi, Manish Malhotra and Gaurav Gupta et al now staple fixtures. Aashni has also cleverly geared her store to appeal to a broad range of customers, dispelling the misconception that Indian fashion appeals to the NRI market alone.
Aashni had long desired to create a store that could act as a vehicle for the wealth of new Indian fashion, and that desire has become a reality, with Aashni & Co now ranking as the top destination for fashionistas across the UK and further afield.