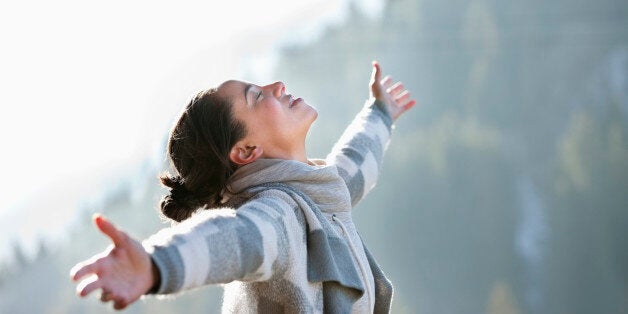 So, you're interested in living more ethically. In a world full of media distrust, political scandals and alternative facts, it's no surprise really. I'm feeling the same - I want to know where my food comes from, who made my clothes, and treat people - and the planet - in a respectful way.
When I started writing on my blog Curiously Conscious three years ago, it was all about finding nutritious foods to eat, trying new ways to chill out, and striking a good, healthy balance. Since then, I've had to use more and more qualifiers; organic food, ethical fashion, natural beauty, green living... It's sad that these seem to be niche categories compared to what is mass-marketed, but with these new buzzwords come a focused rise in demand for good, honest products and transparent supply chains.
Despite this surge in popularity, finding clean, conscious ways to live is often quite difficult, and I even get tripped up from time to time. In this guide, I've compiled the easiest ways to shop smarter, choose more wisely, and hopefully live a little better!
1. Pick good quality food
Food is our fuel, but there's a lot more pleasure involved than just the energy it gives us. Good food can improve our health, boost our mood, and even bring communities together.
No matter your diet type, I would recommend swapping to organic food where possible. For starters, try swapping out the dirty dozen - these are food that suffer the highest pesticidal contamination. And to guarantee food is organic, look for the Soil Association logo. Eating organic food reduces your exposure and ingestion of petrochemicals, and also stops the demand for them being used on our land.
Then, where you can, try eating local food. This may be from your local farm, going to a fresh produce market near you, or simply choosing foods grown in the UK when you're next at the supermarket. These will be fresher, often tastier, and will support your local community.
2. Think about what you put on your skin
Along with what I eat, I'm conscious of the products I put on my skin. Essentials such as shampoo and soap could contain skin irritants like SLS, or could even be tested on animals. I always find beauty ingredients to be long-winded and confusing, so rather than becoming a cosmetic scientist, try looking for the Leaping Bunny symbol (which denotes cruelty-free certification) and avoiding these 25 harmful beauty ingredients.
3. Ask "who made my clothes?"
We all love a bargain. But when it comes to clothes, a lot of the time that £3 t-shirt will be hiding a shady journey. Our demand for low-cost clothing has created inherent problems in the fashion industry, ranging from child labour to shipping clothes all around the world to save money, and we have no easy way of knowing.
Luckily, there are alternatives, no matter your price range. I love buying second-hand so as to reduce my demand, dipping into charity shops to give something back to local causes, and using sites such as Project Just to check the ethics of my favourite shops when buying out-right.
4. Shout about what you believe in
Finally, don't be shy! There is a growing, ethically-minded community online, and we need you! Voting with your money supports brands doing their bit, and sharing your finds makes it easier for others to do the same.
For all things ethical, take part in the weekly #EthicalHour chat. I've discovered some great brands, independent and bigger, through this network, and picked up some handy tips.
If you're passionate about ethical fashion, I'd also suggest joining forces with Fashion Revolution, who campaign for greater transparency and share tips on how to improve your clothes consumption.
And for individuals also sharing their best tips, finds, and journeys, why not try following a few bloggers? My Top 100+ Healthy Living Bloggers list includes beauty, food, fitness, fashion, green and lifestyle blogs.
Related