Corporate Social Responsibility (CSR) has been a watchword for a few decades, but only recently has it come to matter more than ever before. Consumers were already distrustful of the corporate sector after the banking crisis of the late noughties. More recent news of global technology giants and retail chains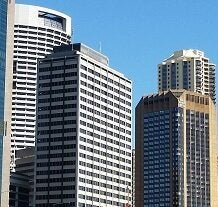 making money in Britain and failing to pay the Exchequer has led to UK consumers feeling even more sceptical about businesses and their ethics.
Years ago, research into whether or not CSR mattered to consumers or brought companies more profits yielded inconclusive results. But since then, the public has been angered by banking bailouts and discovering that their favourite brands are not paying UK tax. And all the while, local public services are being cut and the gap between the rich and the poor is growing greater.
In the current economy, people see the need for charities to perform vital social and community work that the government no longer funds - therefore there is greater support for the Third Sector as a whole.
When a survey was carried out in 2013, it revealed that 79 per cent of Brits believe that firms should do more to support UK charities and that nearly half of shoppers would spend more money with a retailer that donated to charity. The Give as you Live survey also revealed that 86 per cent of British consumers said a retailer that supported a charity appealed to them more than one that did not.
Both UK charities and companies can benefit from partnering to help raise funds and build customer loyalty and there has never been a better time to do it in than now. Charities are perfectly positioned to make the most of the consumer drive towards ethical spending and demand for company accountability by hooking up with companies who wish to improve their standing.
Making Good CSR Connections
In order to make the most of this new climate, charities should ensure they partner up with the right firms.
An in-depth study carried out by the Tuck School of Business at Dartmouth College in 2011 showed that extremely price-conscious consumers are not swayed by Corporate Giving, perhaps viewing it as adding to their bill at the till. Partnering with a budget company, therefore, may not be the best way forward. But the study showed that customers care twice as much about the benefits that firms can bring to charities than to their own customer experience through CSR initiatives as long as price is not an issue.
Additionally, initiatives which clash with a company's ideology might not build support for the charity or the firm in question, leading to mistrust of both or a suspicion that the partnership has been set up purely to improve the company's profit margins.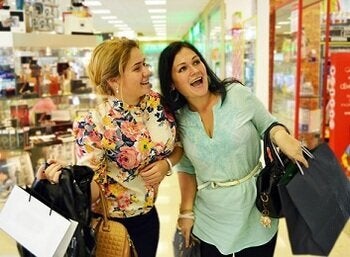 However, there is no doubt that by selecting the correct charity, firms can benefit from positive word of mouth between people and on social media and a higher consumer willingness to overlook negative news about the company. Companies may benefit most from picking smaller charities where extra funding can make a real difference and will be seen to positively impact on the local community.
The Dartmouth College research concluded that CSR initiatives were most favourably viewed by consumers when they fit well with the brand in question and offered both a personal and societal benefit.
UK charity DiversityInCare provides Supported Housing for homeless people with multiple complex needs such as addictions, convictions, trauma and poor mental health.
UnderTheDoormat is a property management firm providing London homeowners with the chance to make some extra income by letting their home as a guesthouse when they are out of town. It costs the homeowner nothing, as the money comes from guests, and the service gives them peace of mind that their home is not sitting empty when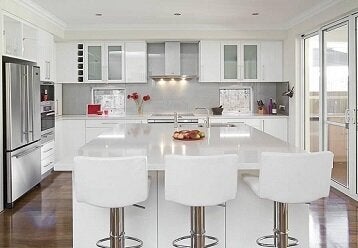 As DiversityInCare's corporate partner, UnderTheDoormat offers homeowners the chance to donate some, or all, of the money earned from guests to the charity. In effect, the homeowner gets to use their vacant home to help someone who is homeless.
This charity partnership is an act of Corporate Responsibility that completely fits the company, offers personal and social benefits and makes everyone feel good about the transaction - even the guests, who, instead of putting money in a hotel chain's pocket, knows that some of their rent could go to charity.
This is exactly the sort of partnership that both companies and charities should be aiming for, blending all the best elements that make up a CSR success story.
The most effective ways for charities and companies to initiate partnerships is by identifying common ground and interests, meeting to see if both organisations click, and establishing a strategy where both parties grow and prosper through the mutual connection.
Image 1: Courtesy of kconnors
Image 2: Courtesy of irinamozelova
Image 3: Courtesy of reidreginald