Every summer in London, galleries from all over the world offer for sale some of their best works of art together in one place - in the grounds of The Royal Hospital Chelsea. The scope and quality of what's on offer is breathtaking.
Masterpiece London 2014, now in its 5th year, is an eclectic mix of old and new jewellery, antiques, furniture, paintings and design. With 158 galleries' stands, you can wander past pictures by Warhol and Magritte, life-size horse sculptures by Nic Fiddian-Green, dazzling diamonds by Cartier or collections of medieval armour. You can even buy a beautiful bespoke safe in which to lock away your jewels and watches.
There's something for everyone, as long as you're well-heeled that is. Even the safe will set you back 100,000 Euros.
To give a flavour of Masterpiece 2014, I've picked out three very different art works that have in common, for me at least, a paradoxical nature.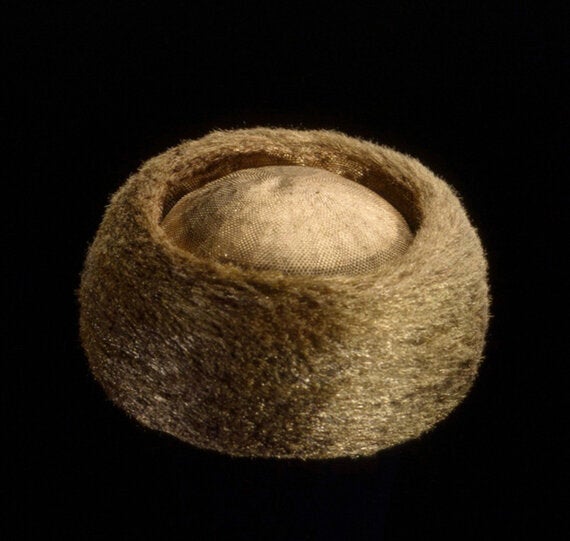 One of the "headline" exhibits is Golden Fleece Headpiece (above), a Cossack hat that forms part of the Golden Fleece collection by Italian craftsman Giovanni Corvaja, offered by Adrian Sassoon.
The hat is hand-crafted entirely from gold. Corvaja is the only artist to have perfected the technique of making gold malleable, thus advancing the use of it to another level. So the paradox here is that we have a hard metal manipulated to resemble the softest of all materials, fur. He achieved it, not without huge technical difficulties and over many years, by hammering golden wire and pulling it many times through a diamond file, ending up with golden threads of microscopic diameter.
Having perfected the process, Corvaja looked to the Greek myth of the Golden Fleece in which gold and fur came together. In keeping with the myth, as he told me, his art is also imbued with symbolic value.
"Gold is superior, royal. It's also the symbol of perfection. The golden fleece represents a symbol of power in perpetuity achieved through labour and you can make an analogy with philosopher stones in alchemy. So it's an object that's the result of labour and I like the fact that my objects involve my labour."
The hat can be worn, though it was not created as a functional piece. Worn or not, its price is £350,000.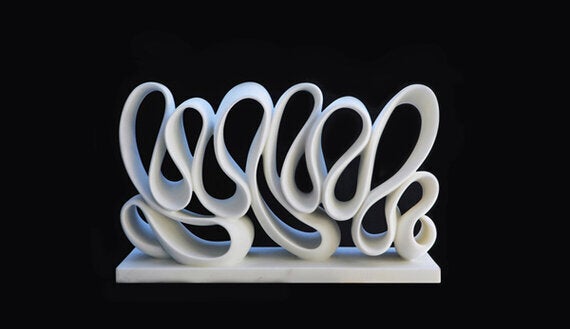 In Marble Sculpture (above) one of a series of similar works, American artist Elizabeth Turk has pulled off the extraordinary feat of sculpting one of the hardest of materials, marble, into creations that look soft and wavy like paper that has been spewed from a printer. She uses small dental tools and tiny hand grinders that don't create vibration that compromises the structural integrity. Elizabeth Reid, a director of Hirschl & Adler who are offering them for sale, explains how this paradox goes further.
"Nobody has pushed marble to such an extreme. Structurally, it's a type of material that is hard and associated with men with the difficulty in sculpting, chiselling - strength and hard work. You can't draw an image of what you're going to carve, you have to let the marble take you where it will allow. Elizabeth is about paradox, old versus new, man's work versus a woman's."
There's an element of paradox too about the sculptures of one of Britain's most eminent sculptors, Phillip King. A collection of them, in association with Thomas Dane Gallery (London), are exhibited in the beautiful gardens of the Royal Hospital and the adjoining Ranelagh Gardens. It's also a way of commemorating King's 80th birthday later this year. Among them is Genghis Khan, 1963/2014 (below), one of his best known works.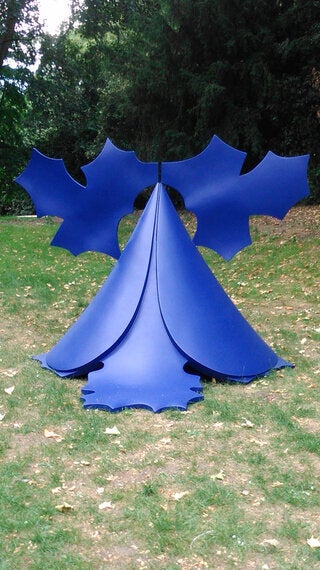 It's constructed of fibre glass and comes from the idea of a cone made in two halves and meeting each other. He envisaged it as an explosion with hands trying to contain it, yet within it has a flow like lava which gradually loses its strength and stops. Even when he works in the most heavy of materials, mostly steel, the philosophy that governs his sculpture, as he explained, is all to do with lightness.
"With sculpture I feel like air is coming underneath my feet suddenly, somehow lifting me up when I get close to what I want. It's to do with springiness, upwardness, balance against gravity. You don't defy gravity, you're playing with gravity. You're playing a game with it, asserting it but denying it at the same time."
Masterpiece London 2014, sponsored by RBC Wealth Management, is at The Royal Hospital Chelsea, Chelsea Embankment, London SW3 4SR until 2 July.
The images are used with the permission of the galleries.
Related