Horsemeat in Spaghetti Bolognese, pig meat in beefburgers - the food scandals this year have been less about health, more about honesty. Consumers have been once again shocked at discovering that what they thought they were eating turned out to be something different. The need for transparency over food ingredients is one of a series of modern food trends that invoke such values as provenance, tradition, clarity, transparency and expertise. Health is an important element too. Organic food, once a speciality, has become mainstream. Those companies responsible for branding foods have to meet the increasing demands of their consumers. Backstories have become familiar. Frazer Morgan, co-director of food branding firm Eat With Your Eyes, says, "No longer is it good enough for a supermarket to advertise that they try to source their beef locally. Now, you have the picture of John the farmer who raises his cows in the open-air in Norfolk."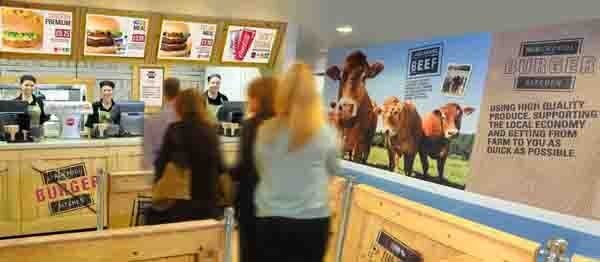 With competition rising and advertising budgets falling, branding has recently come to rely more on package design to sell the product. Styling might be given a more ethical look, for example, with hand-drawn covers in earthy colours that give the sense of the product having come from the field rather than a factory production line. Similarly, branding messages are not as liable to make claims that are nebulous and misleading As Ed Hayes, planning director of design company Bloom says, "People have to be treated with respect. They are more savvy today, more sceptical. You don't put things in the messages that people won't believe." It did not help consumer confidence, for example, when a recent Which? Report revealed this year that places like Lochmuir and Willow Farm mentioned on some supermarkets' packaging for salmon and chicken did not actually exist. With packaging playing a bigger role, clarity, consistence and honesty are the buzzwords. Messages too have become more direct. "You cannot be all things to all people in the current climate", says Chantal Bordet, Brand Development Director with the Brand-Me agency. "There is little room for poorly-defined wishy-washy/'vanilla' brands."
In this respect, there has been a noticeable recent trend towards minimalism in design among brands that are confident of their products. Eat With Your Eyes use a simple logo for their branding of the Wasabi sushi chain, "letting the food do the talking", as their Creative Director, Steve Oakey puts it. Ed Hayes of Bloom believes simplification is also associated with sophistication. "Bigger brands are competing against smaller ones with more manoeuvrability. They have to emphasise benefits and give their products more personality." Brand-Me uses the same strategy with their designs for Fosters Lager (below). "Wherever Fosters is on the shelf, consumers will see it, as they have a very clear and immediate image of the brand, making it easy to find," says Chantal Bordet. By clearly defining a product, the brand can be extended to meet trends. Fosters, for example, have introduced a premium lager as well as a low-alcohol version. In this way, it is interpreting the trend in the context of its brand.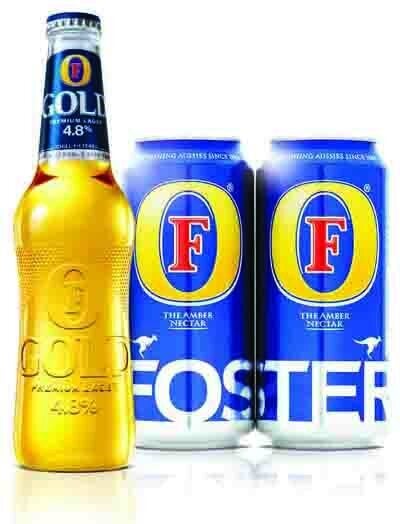 A strong brand is also necessary to cope with the fragmented media that is a feature of modern society. This fragmentation reflects the increasingly divergent tastes particularly among the young in terms of lifestyle, fashion, music, interests and food. For food branding also extends to the way cooked food is served and eaten. Despite the recession, food outlets at all but the more expensive end are doing well. The variety of different cultures represented in the modern trend of street food, for example, once the preserve of festivals, are now available in big city centres. Food outlets like the Subway chain have catered for this diversity by giving their consumers a kind of post-modernist mix-and-match ethos, giving them a choice in the fillings available for their sandwiches, rolls, salads, wraps and so on. Menus in many restaurant chains have been stripped down to give a more simple message. It's a more complex world we live and eat in, and, as Chantel Bordet explains, brand recognition "has to be strong enough to cut through the visual noise at the point of sale".