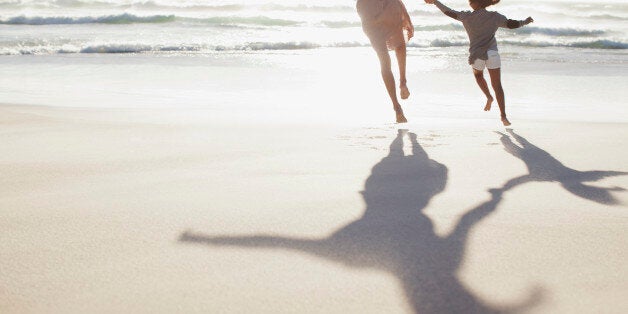 I've always loved photography and really enjoy taking photos of my family and our life in Brighton. So it didn't take long for me to get completely addicted to Instagram and it's fast become my favourite social media platform. However there's one thing about it that bothers me. I look at some of these gorgeous profiles, their idyllic settings and picture perfect smiling kids and it's just not us.
This is one of my favourites pictures of this month - my little lady is snotty nosed and as ever not smiling, but this is her 100%. I hardly have any pictures of her really close up with her concentrated face. Although it's not filtered and certainly not the best light, it's the moment that has been captured. A moment we often have, as she tries with all her might to steal my phone and stop me from taking pictures of her!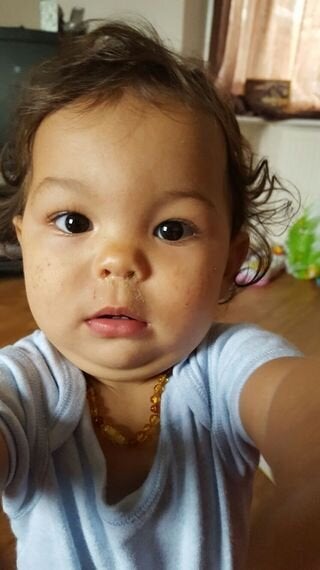 Photo Credit: © Bridie By The Sea
When I started writing Bridie By The Sea, it was to record our lives just as they are - no filter. I wanted to remember the days I felt overwhelmed as well as the ones where I managed to get the routine right. I always wanted this to be a balance of the reality of motherhood - that it's not all smiles and sunshine. The reality is that some days are utterly exhausting and I long for my bed.
As much as I love sharing my photos and having a platform that is exclusively for that - it just makes me feel bad. It makes me feel like I'm the only one who has days where the only food consumed is half a yoghurt and a handful of raisins. Days when you stop for 30 seconds to down your lukewarm coffee and you find your fast-as-a-whippet daughter has climbed the stairs and is upstairs roaming free. I guess it just makes me feel like our perfectly normal family are not enough.
I know what you're thinking, why compare your life to these photos? I don't mean to, and I often wonder if other people do the same thing, as I always kick myself every time I do it! I know deep down that no-one's life is picture perfect but I really do get sucked into the world of Instagram and these beautiful photos of toddlers smiling in utterly beautiful fields.
It gets me thinking that I have never been near a field of that sort with our kids, I mean unless I stopped on the side of an 'A' road specifically to have a mini photoshoot...now that wouldn't go down too well with the little lady. What strikes me is that no good comes of this comparing, and more to the point what does it matter anyway?
But here's the thing: we are enough. We're all enough, every single one of us. We may not be the classic 2.4 children family but we have wonderful moments together - even if the kids hardly ever smile to camera, we always manage to spill food down our girl's clothes minutes after we dress her and invariably forget to take photos on a family day out.
So this is me saying bye bye to feeling bad about our unfiltered and unedited life, and a vow to myself from now on to stop comparing. A vow to be kinder to myself, because normal is quite alright for me.
This summer The Huffington Post UK is spearheading an initiative helping families thrive, with a focus on parent wellbeing, the challenges facing stay-at-home and working parents, friendships and navigating the landscape of modern parenting beyond the 2.4. To kickstart the campaign, Jamie Oliver guest edited the site, bringing a focus on feeding healthy families.
We'll be sharing stories and blogs with the hashtag #ThrivingFamilies and we'd like you to do the same. If you'd like to use our blogging platform to share your story, email ukblogteam@huffingtonpost.com to get involved.
Related