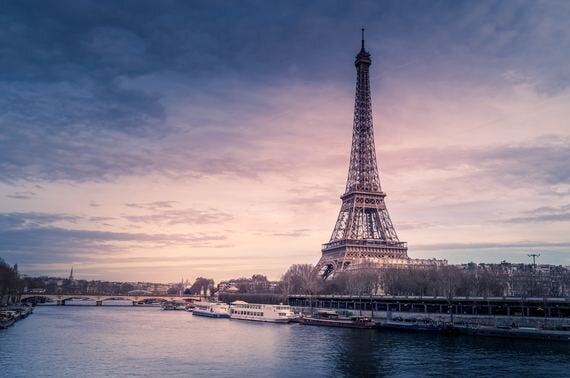 Paris, it is one those cities you could live in for years and still find something new and exciting every day. From the beautiful tree-lined streets to its cute cobbled passageways. Paris evokes feelings like nothing else. When we are in Paris you can usually find us floating through the markets, fromageries, boulangeries or wines bars of the exciting 11th arrondissement.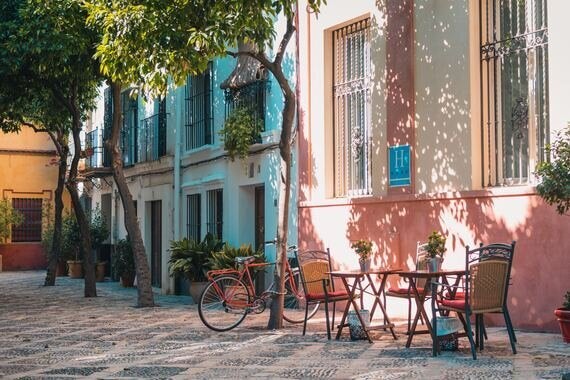 However, as much as we do love the 11th there is much much more to Paris than our beloved arrondissement. Below we have listed our favourite and what we feel are the prettiest streets (we know of) in Paris. We hope you enjoy them as much as we do!
Although it's not a 'street' it is without a doubt the prettiest square in Paris! Recommended by a friend, his wise words were "The Place de Vosges, with its perfect symmetry, this is one of the most beautiful squares in the world". He also told us to walk through Maison de Victor Hugo, at No. 6, where he wrote most of Les Miserables.
Rue Bonaparte is a street we can best describe as dreamy, well dreamy for two foodies! At either end, you have two of the most prestigious pastry shops in Paris, Pierre Herme and Laduree. At Pierre Herme you will find the best Macarons on earth, their range of flavours will leave you in awe Our favourites included the apricot and pistachio or vanilla and olive oil.
Further down the street at Laduree we were recommend their chocolate eclairs. They were so scrumptious that we debated having a third! If shopping is more your thing, you will still love Rue Bonaparte. The street has no shortage of chic clothing stores just waiting for you to find your next favourite piece, which of course Mr Styling was all about that.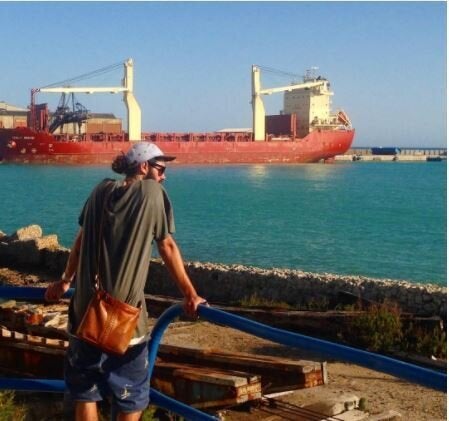 When Jay Is'nt Being Stylish in Paris, but Italy Credit: Authors Own Image
When you head to Rue Saint Dominique make sure you bring your camera. This street is bursting with cute Parisian cliches. Bakeries stacked to the brim with baguettes, coffee shops with tables (perfect for people watching), speciality shops and of course views of the Eiffel Tower! A real treat and perfect for a stroll down on a lazy weekday afternoon.
Rue des Martyrs could perfectly Parisian Street. Lined with speciality coffee shops, this is where you will find the intimate, more human side of Paris. This street has brought dozens of speciality food shops, perfect for the wine and cheese connoisseurs! The beautiful Sacre Couer Church can be seen from the northern end and is the perfect view to enjoy your coffee and Le Gouter. Rue des Martyrs has also seen the likes of Kanye West and Pharrell Williams thanks to the famous, but very hidden Motorbass studio.
Our friends (and Paris locals) recommended Rue de Conde!. It's a very cultural street with the Theatre de l'Odeon on one end and a wealth of cinemas on the other. We also discovered Paris's best gelato shop Gelato Del Marchese is also only steps away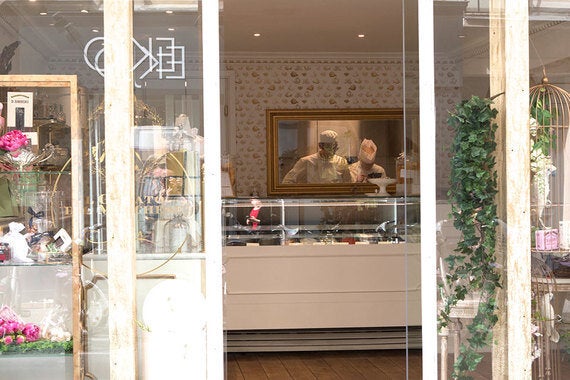 If you are like us you will absolutely love Rue de l'Annonciation. Monday to Friday it is a cute quiet Parisian street. Home to a great fromagerie, a boucherie and a supermarket. However, don't be fooled. Come the weekend this little street becomes a bustling market street teeming with fresh produce, seafood, baked goods, cheese and the amazing aroma of those famous Parisian roasted chickens.
The perfect way to end a morning on Rue de l'Annonciation is to get a roasted chicken, a couple of fresh baguettes and some treats from the famous Aux Merveilleux de Fred. Take a quick stroll over to the Champ de Mars to take in the beautiful Eiffel Tower.
Rue de Seine is a gorgeous street that starts near the Le Jardin du Luxembourg park and runs all the way to you guessed it, the river Seine. The street is has a little something for everyone. Fantastic gelato at Grom and amazing chocolates from Pierre Marcolini. A real must do is a meal at La Palette, where you will be whisked away into the 1930s - 40s Paris. They also have a beautiful terrace overlooking the street, perfect for a mid-afternoon people watching session.
Although there are no coffee shops, fromageries or patisseries on Rue Cremieux we still consider it to be the true prettiest street in Paris. The pastel coloured buildings, tree-lined pathways and the cobbled roadway is a real treat. You are sure to get your winning Instagram snap or profile picture here!
Rue Montorgeuil is often overlooked by a lot of tourists, which is a double bonus for you! Here you will find some of the best fish and meat markets in all of Paris. The renowned La Maison Stohrer pastry shop and many other boutiques and bistros. Although right in the city centre Rue Montorgeuil manages to keep that old town village feel which is really refreshing!