My first show of London Fashion Week was the ever-wonderful Zoë Jordan. I think this is the show that's going to see Zoë smash through the fashion glass ceiling.
The show was attended by the most influential of press, adorable It girls and fashion darlings, such as Kelly Brook, Poppy Delevigne, Jameela Jamil and Zara Martin, all cooing, oo-ing and eying at the delicious creations that came down the runway.
The most exciting thing about the whole collection was the salivatingly sumptuous colour palette, which was a cross between a Mexican sunset and a fruit salad. Starting off with a blush rose sunrise, the show finished with a Baja sunset stripe.
The models, dewy faced and peach cheeked with beached out hair, simply glowed with youth and good taste as they proudly wore clothes both effortlessly commercial and utterly covetable. As usual Zoë's tailoring was extremely strong, but never stuffy, old or stiff. I particularly loved the tangerine zingy colour shot in the middle of the show and the modern use of red suede.
Clean lines combined with a fun sense of colour, exactly what we expected from Zoë Jordan's SS13 collection and more!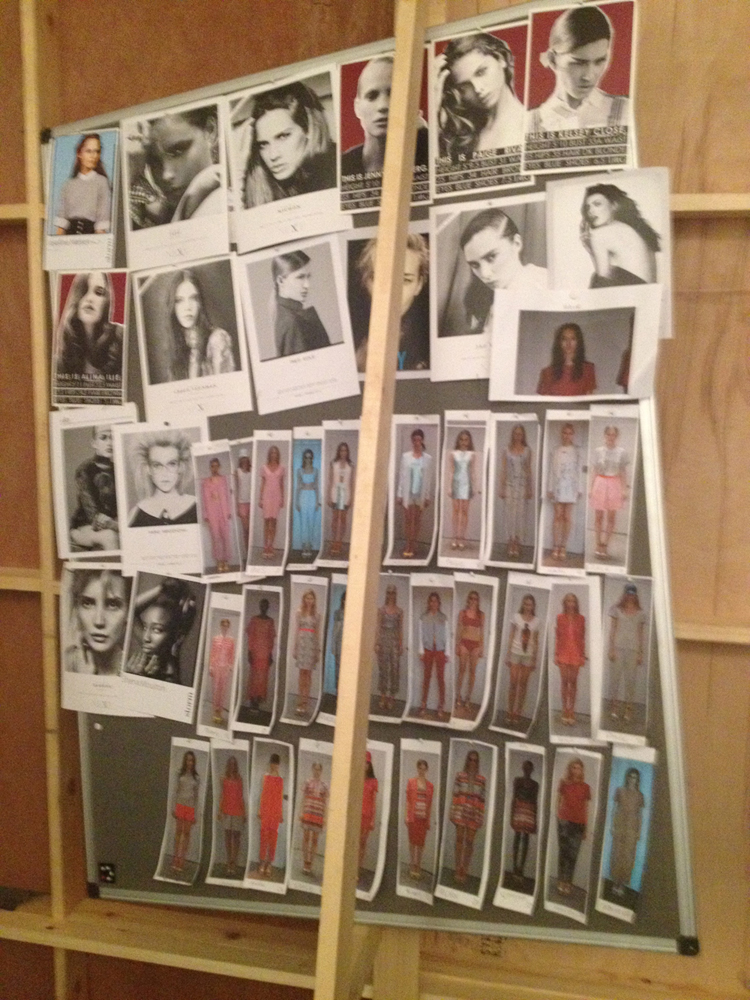 The SS13 moodboard
Although this collection isn't available to buy from Start London now, Zoë Jordan's AW12 collection is!