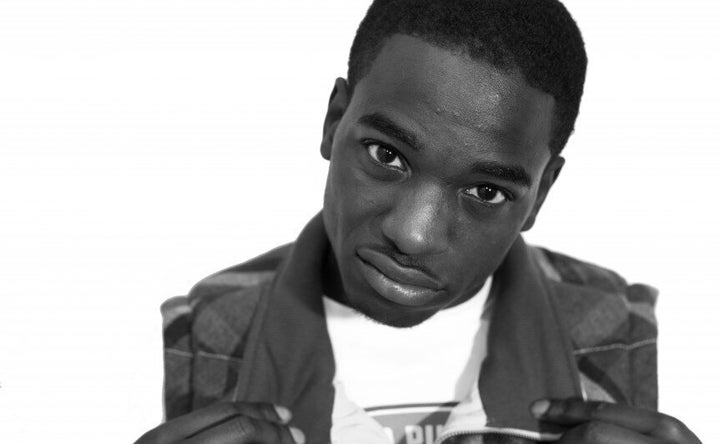 Koder, is known as one of the more intelligent Grime emcees in the genre. Starting off his music career in the youth club scene, the South East Londoner has coined a recognisable quick fire heavy artillery flow that he lays alongside with social issues relevant to the youth of today. Here he breaks down today's Grime scene and talks about his new mixtape 'The Calm'.-You're constantly being compared to Kano, irritating or an honour?I see it as an honour I would rather be compared to a great then someone that wasn't a great.-As one of the new kids on the block what new direction, if any, are you aiming to bring to the scene?I'm trying to bring change, in terms of making people feel less comfortable I want to remind everyone that we're all in the grime scene and its competitive and it is a sport and I want to remind people of that change it at the same time by making it a lot more musical, let's bring different instruments into grime that we don't normally use like I've got a guitar solo in 'The Storm' - track 11 on my mixtape entitled 'The Calm' which is out now, free and I haven't anyone do that in grime if they have I pay homage to them but I just haven't heard it. I'm also singing on the track you don't hear that on grime mixtapes so I think that's definitely different, that's change.- Do you feel without an underground radio scene i.e. mystic, heat FM, grime can still bring in new faces?Yes, definitely I feel like a lot of people right now, people are more on YouTube now. I feel like radio has lost its power at the same time and I hate that but the YouTube is now becoming a dominate outlet to look at new talent whereas before you had people like Kano and Nasty Crew who you just heard on radio you didn't even know what they looked like you just actually created an image of them in your head. I pretended to know what D Double E looked like until I saw him one day on a camera phone and it was like 'oh that's what he looks like. So I think radio had its time that time did exist and I think it can't be erased but now we're in the internet age now where it's more YouTube, music videos, iTunes, Spotify etc.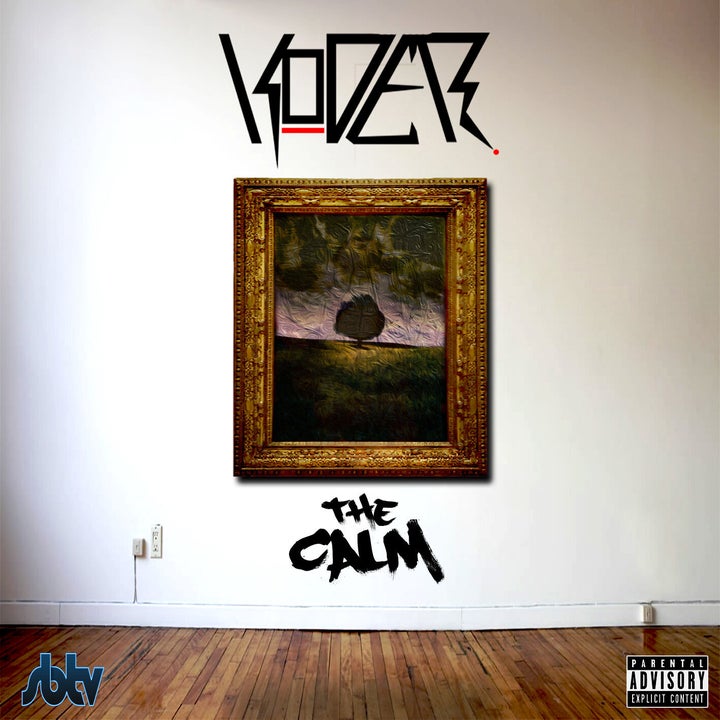 - Do you think your genre is more appreciated/supported outside of London?I think in life you generally appreciate what you don't have so I think if it is bigger outside of London it's because they might not have anyone actively doing that genre. I've heard grime is really big in Europe and that's because there may not be a lot of people in Europe outside of England that's making grime. We sometimes take it for granted we're in the clubs watching people perform grime and we're turning our noses to it and then you go to a place like Germany and they're going sick over grime but I think because we grew up round it we take it for granted.
- Grime has a very energetic crowd what's been your best audience while performing?My best audience I would say was at LoveDough which I done the other day ( ) because I won the JD competition, I was against Cashtastic and Magic I was thinking I've been away for a while just come off Lord of the Mics, Cash has been doing his thing, Magic's been doing his thing so when I won I was actually shocked because it's like wow people actually voted for me.
- Tell us about your new musical offering?My new musical offering is a free download it's called 'The Calm' it has 11 tracks it doesn't feature anyone apart from produces right now and that's basically because I wanted to show the people that if I feel I need to sing I will sing, if I feel I need to rap I will rap, if I feel I need to spit fast I will spit fast I will and I just wanted to show people not that I can do everything but I can do more than just spit. Now I've showcased the other product, my other material that will come out will start featuring people and getting more people involved and I know that people close to me were wondering why they weren't on the mixtape but it's never nothing personal, it's just I was away for a bit and I needed to show people this is what I have to offer and I've got 'Thug Life' coming which is my new music video out soon and that's me trying to deliver the message in a way like Tupac was but through grime and kind of be raw and aggressive and remind people that people like Tupac were real - he existed, I think sometimes people think he was a myth - so it's basically a reminder.
- Who would you most like to collaborate with outside of Grime?Etta Bond, I love her to bits because I love what she does she has the ability to do anything with her voice, she could go commercial, she can do pop, she can do any type of music with her voice but she's choosing to do something which she can relate to and what we can relate to also. If anyone see's Etta Bond tell her Koder loves her [laughs].
- Do you think pure grime music can ever enter the top 10 music chart again?
Definitely because persistence breaks resistance I think we're persistent at it and we all support each other than there's no reason why it can't enter the top ten, Soldier Boy had crazy success in America from a YouTube video that became popular that everyone got behind then all of sudden he's in the charts all of a sudden he's a millionaire, all of a sudden he's part of history to a certain extent so I think if we all get behind grime it definitely can go top ten but I'm looking beyond top ten I'm looking number 1 because that's what you always have to look at the number 1 spot.
Popular in the Community