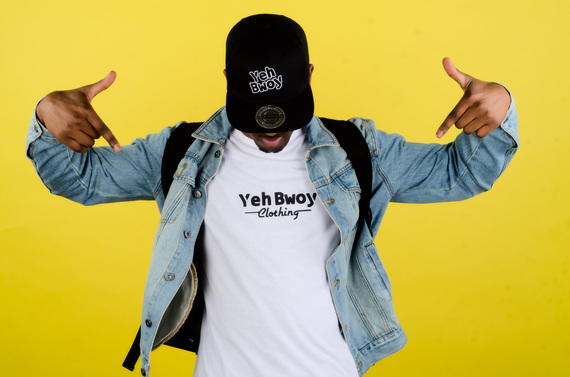 GT Solo, the gifted rap artist hailing from London is in the midst of promoting his widely anticipated EP, Day Dreaming 2 EP throughout the remainder of the summer and judging by the reception its received so far, also well into the autumn months. Here the seasoned veteran tells us why he speaks and spits for the people.How would you describe yourself to someone who was new to you and your music?
If you don't like motivation, you won't like my music, let's just put it that way. Also, if you like real life s**t you'll love my music. I talk about what's real, such as never having money and every day struggles of life and being oppressed by the oppressors! Basically I make middle finger music.
Who were/are you most influenced by
?
Currently it's J Cole. I think he has the widest range of subject matter for a rapper, he balances a flow and lyrics exceptionally well. I also think in today's age where the focus of most rappers is to talk about money, cars and bitches, he offers a different insight. How long has been Day Dreaming 2 been in the making?
It's been in the making for a while! I' d say six months. Some songs I didn't put on there, other songs I wanted to save. Also, in production it took me a while, as I was looking for a certain type of sound. I didn't want to use a sound that everybody else was using, so when you're trying to do that, that's another obstacle. My main objective is to focus on quality not quantity, i'm not trying to compete with these dead rappers.
What difference have you noticed between this and your last mixtape
?
The sound has grown a lot. I've definitely come into my own as an artist, there is nobody that does what I do musically and I like having an original sound. I like being a shepherd amongst the sheep. Do you have a personal favourite on Day Dreaming 2?
Yeah, my favourite song is 'Days Off'. Just because hopefully the visual will translate what I'm saying. I feel I've managed to combine three things, which is hard to do. It works as in you can listen to it in a club atmosphere,the beat is bangin'. It's a unique concept where by I still managed to be lyrical as well and the hook is catchy as well and it's quite hard to get those three.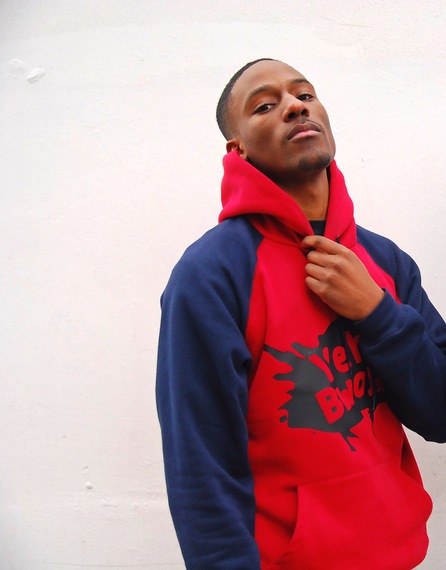 Where did your YehBwoy brand and clothing stem from
?
It came from a popular phrase me and my friends would say. It then grew into a something where by I thought it was a cool thing to use. So then I put it on t-shirts and jumpers and people have been rocking it since. You can get it from www.yehbwoy.com very soon. Where do you see yourself amongst other UK hip hop artists?
Honestly,I don't see myself amongst them. I think there are a few people that have a similar style to me like Wretch 32, but at the same time I'm able to make songs that would work in a club like Wiley does. I think that I'm a combination of different people. Is there a dream collaboration?
Someone I'd like to work with would be Jamiroquai, that would be dope. I feel like they manage to combine soul in pop records. Again, they've always been innovative, for example, I love that video 'Virtual Insanity'. What do you day dream about?
Constantly just about reaching my goals. It's usually always about music, I dream about performing at a summer festival and crowd surfing. What is your main goal in the next year?
To solidify 'YehBwoy' as one of the top brands in the UK. We're launching our TV channel soon, a lot of the clothing that has been featured in many of my videos, such as 'End of the World', will be available soon from www.yehbwoy.com. Also, to make people understand the type of music I make, as I feel like there is a void in the type of rap that's being promoted currently. 'DAYDREAMING 2' | EP OUT NOW via www.yehbwoy.com Keep up to date with GT Solo
twitter.com/gtsolo_ | Instagram: @gtsolo |YouTube