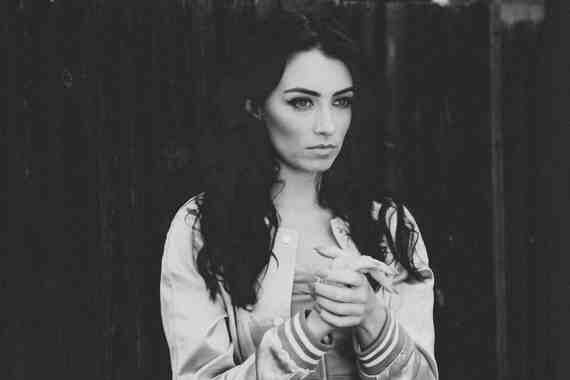 Hailing from London E3, Jessica Agombar has rid any notion of Grime being entirely by males.
Having rolled deep (pun intended) with Dizzee Rascal and Ruff Sqwad, this young lady has entered the Grime arena to add a fresh approach to the genre she grew up on. Here, he tells us more about her jouney so far.Bam Bam is obviously heavily influenced by grime, right down to the Roll Deep sample. What's your earliest memory of Grime music?Listening to Dizzee Rascal's I Luv U in my cousin's house, I remember thinking "Who the hell is this artist? Because I need to listen to more of his music and I need to meet him!" I've listened to all his music but I haven't met him yet so at least I've accomplished one of those! [laughs]
What are your thoughts on Grime music today? Are you backing any one in particular?
I think Grime music has really evolved just as how all music needs to naturally. The sound of it has changed so much over the years but it's still so great. Right now I'm backing Stormzy, I think he's great. I'm not just jumping on the band wagon as well, he's actually sick. I loved him on the BBC Radio 1Xtra Cypher.
Having already collaborated with two members of Roll Deep, is there anyone else you'd like to work with within the Grime scene?Ghetts. I'm a massive fan of his and I feel like every song he makes, he brings a completely different energy to the table.What about the rest of your music. What can we expect from you in the future?
I want to make an album that crosses over between mainstream while touching on all my influences. So that includes grime and dancehall. I just want to make a successful record.
There's obviously lots of girls in the music scene at the moment. What would you say makes you different from the rest?
I'm cockney for one, and I'm doing pop grime influenced by dancehall music. Plus I'm spitting and singing on the track. My lyrical content is coming from a completely different place.What's the next move for you?
January 2015, I'll be putting a new track out. I'm working on an EP and an album in the future. Plus, I'm looking forward to releasing more music, more content, more songs on radio and more music videos. I want to build and gain more of an audience.Bam Bam Pt. 2 (feat Star.One, Scratchy and Manga) is released on November 16th and available to pre-order here.
Follow Jessica Agombar's journey..
Related