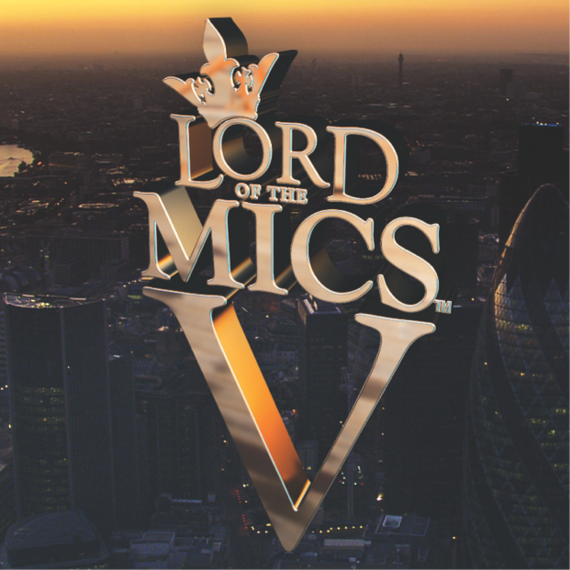 The top 20 chart-selling DVD series, Lord of the Mics, returns for its 5th series on 16 December this year. Having launched in 2001 by cemented grime producer/artist Jammer, the series caused a shockwave of excitement throughout the UK's urban underground by showcasing the battling talents of the, then unknown, artists such as; Wiley, Skepta, Kano and Tinchy Stryder.
I caught up with the face behind the series to find out more about the newest series.Firstly congrats on completing the 5th LOTM edition. Its becoming like the grime version of Fast & Furious (RIP Paul Walker) how many more do you plan to do?
I'm planning to just go on and keep bring new talent through.What initially brought about the resurrection of LOTM?
I just believed that there was a gap missing in the scence, a bit of the culture, a bit of the background. It was just becoming video based and song based. Nobody could gain an insight into the background of the people and understanding their personalities.You almost feel like the scene was crying out for it I suppose?
Yeah definitely. Everybody was trying to cross over at the time, a lot of people were getting big record deals and making music for the radio and were'nt making much hardcore music. So the other MC's up and coming there wasn't anything for them to do, there isn't much pirate radio, there wasn't LOTM anymore so its limited, so I just had to bring back the platform. For all those 100's of kids who want to do music there's a platform for them to showcase it.You've got new faces this year, is it easy or difficult to round up the contenders?
A lot more people believe in what I'm doing now, they can see how its working and its proper structured, they kind of understand how big it is. When I first brought it back it wasn't so easy to get things wound up because some people had record deal situations or they might have a chance of doing that deal etc but that's not what music is about. Music is about expressing yourself and creating art. So people were at a stage where they were thinking 'I'm not a battle MC I'm an artist' But I'm saying 'Why can't you do both? Why can't you battle and do amazing songs?'Its signature location is your basement aka the dungeon, will it ever leave that for a bigger clash arena?
I think what I'm trying to do is to expand the business. So doing some club events, doing live battles, doing tv shows and things like that. But it'll always come down to two MC's battling in the dungeon.Maxta Vs Lil Nasty is almost like the new version of Earz Vs Tinchy, would you say this is the top billing?
Yeah. This is the headline clash.Has any clash ever been mismatched?
I wouldn't say so much of a mismatch I just think sometimes some MCs might have underestimated the other MC so they have come unprepared and the other MC has come prepared.What happened to the P Money Vs Big H clash?
It's been confirmed that they're both going to do it, we're just doing a negotiating thing right now so need to sort the paperwork out.What will it mean to your music career being on LOTM 5?
Maxsta: Being on LOTM 5 is like cultural cement. Because people always remember what you do for your culture.D2: It's like a checkpoint. A lot of people in their heads can say that's where I started from. They'll be people that have followed me before that but others will be like 'You know that guy, D2? From LOTM?' then they'll be like 'Yeah yeah yeah' So it's like I'm somebody now, I'm accounted for now.Who would you each like to clash next?
Maxsta: Kano or suttin! [Laughs!] That's like an outrageous thing but yeah.D2: Oh, wow! If I could climb up the hierarchy after this then it'll have to be someone bigger you know. But at the moment I couldn't really answer that question, I don't want to be calling anyone out or anything.Lord Of The Mics 5 is available to pre-order from lordofthemics.bigcartel.com.Follow on Twitter for updates @LordOfTheMics | @JammerBBK
Popular in the Community