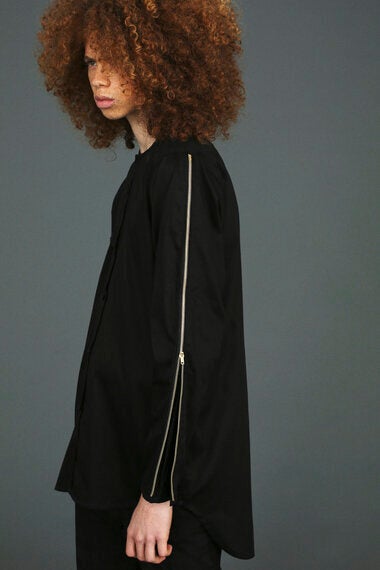 Taiwo Omobolanle and Kehinde Omolola Okunoren are Nigerian clothing icons recognized for their introduction of Bespoke Tailoring to Nigeria. Known for their signature cuts and use of unique fabric, the twins have been the go-to guys for tailored suits in Lagos since 2002 and have inspired a new spring of menswear designers across the country.
Okunoren, the brothers well recognised brand, has since set high standards on the direction menswear should take by providing supreme quality in presentation and product. Over 12 years later, the brand continues to hold the number 1 spot as the top menswear brand in Africa with a clientele base of celebrities and business magnates.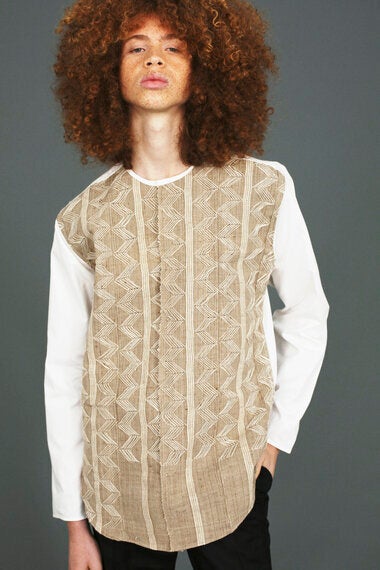 Use of earth colours and hand woven fabrics bring an airy and crisp take on the traditional long sleeve collarless shirt.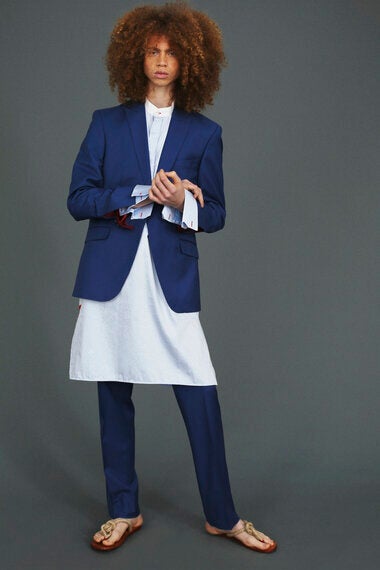 Although early design inspiration was drawn from Savile Row, the label carries the CONCEIVED IN AFRICA trademark to highlight its position as a global African brand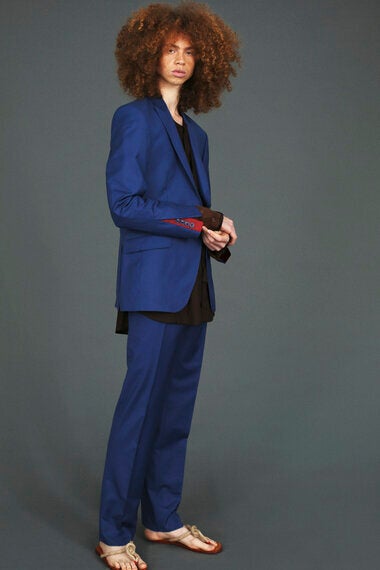 The twins mix a Parliament navy tailored suit with their signature tailoring technique to add a suit reminiscent of a London commuter's.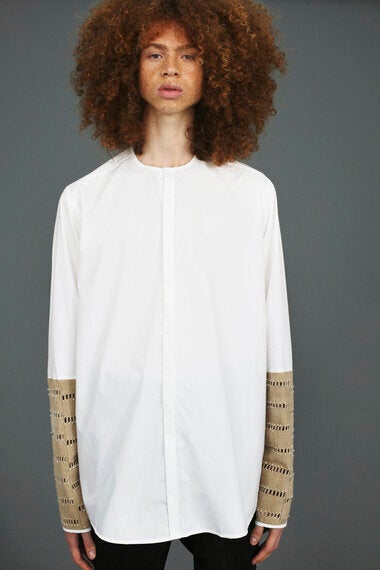 Bold White is heavily used in Okunoren garments to reflect the heat of the African Sun. Clean crisp and panelled with traditional woven half sleeves.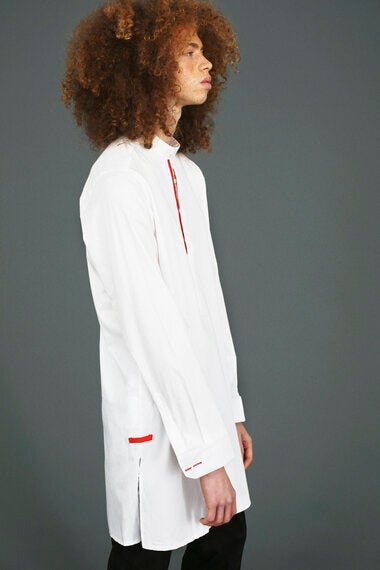 Long tees were birthed in Africa! Here the twins add fine detail with red strip on a White thigh length ensemble.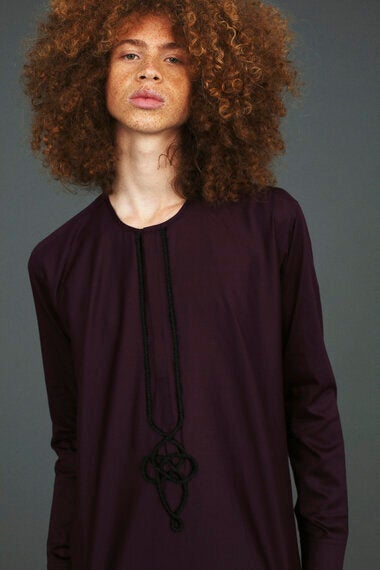 Deep coloured tops in luxurious fabrics with fine embroidery. Simple but effective enough to make you pick off the rail.The company opened its first retail store in 2013, catering to the growing middle class in Nigeria through a ready-to-wear line. The brand is also set to open 6 stores across Africa over the next 18 months.Photo: Nicole Marie Winkler | Stylist: Elizabeth Fraser Bell Model: George Hard @FM London