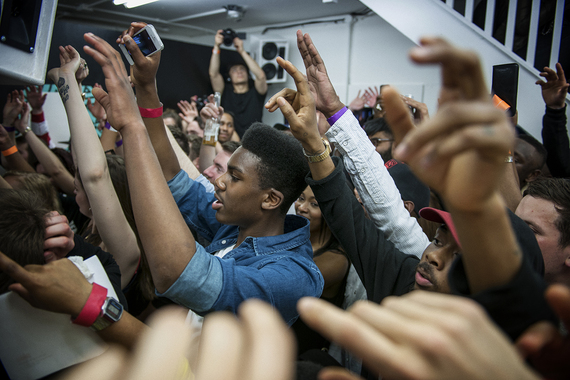 Put your hands where my eyes can see! (Pic: Agenda at VisualMarvelry)
DEAL REAL
, the iconic record store rooted in UK music culture from the early 2000's until its closure in 2007, returned over the weekend for Record Store Day, for a 6 week pop-up run.
As well as having the likes of Kanye West, Mos Def and the late Amy Winehouse visit the store for impromptu in-store performances during the early stages of their careers, DEAL REAL is noted for celebrating the then, up and coming artists from the UK Hip-Hop and Grime scene.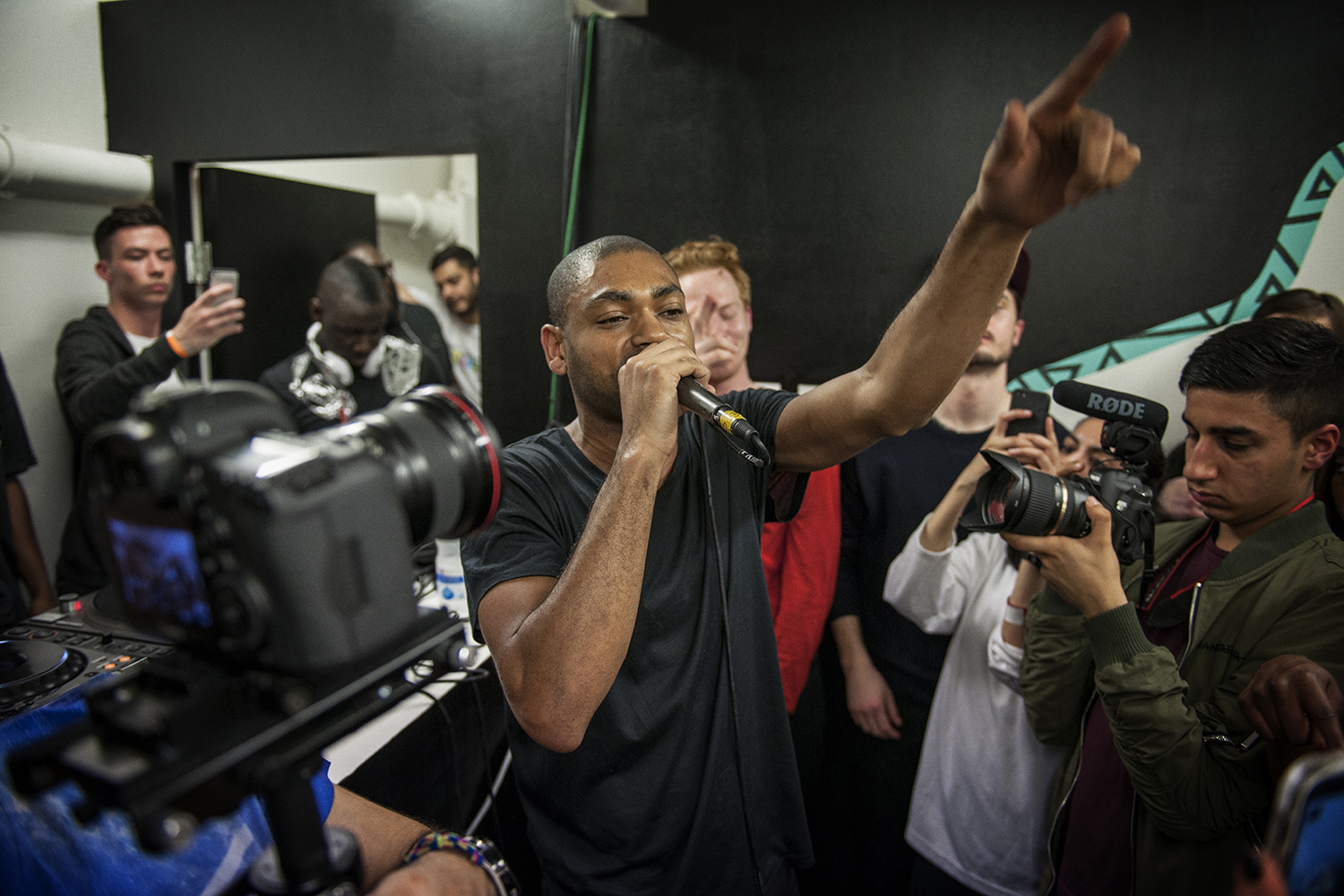 Kano curating the night and touched mic with some classic material! (Pic: Agenda at VisualMarvelry)
Kano
, one of Grime's most prominent and leading MC's, took charge by curating the launch night by introducing music enthusiasts, young and mature, alongside championed Grime DJ,
Logan Sama
.
Continuing on from their ethos of honing and promoting young up and coming UK artists, DEAL REAL gave a platform to rising Grime supremo, Novelist, and most talked about female MC, Little Simz to show their lyrical skills to the jam-packed downstairs floor of the store.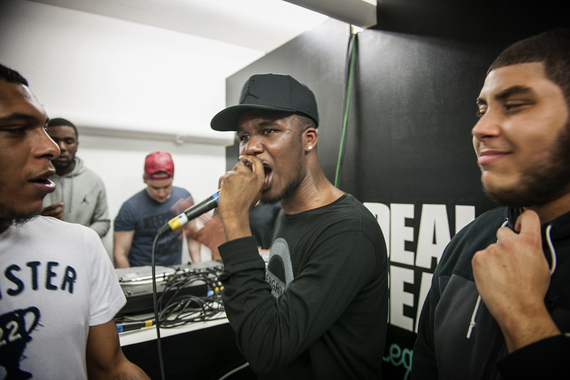 Novelist, Grime's new kid on the block had bars upon bars (Pic:Agenda at visualmarvelry.com)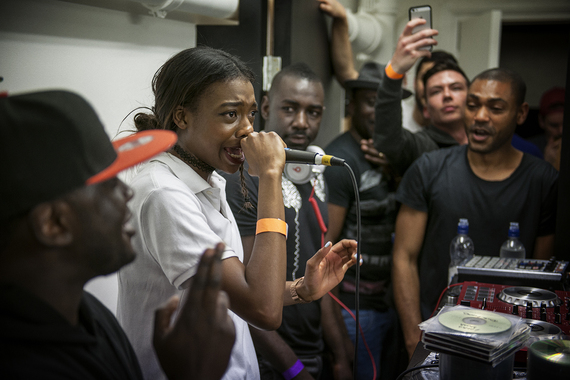 Little Simz shutting down shop (Pic:Agenda at visualmarvelry.com)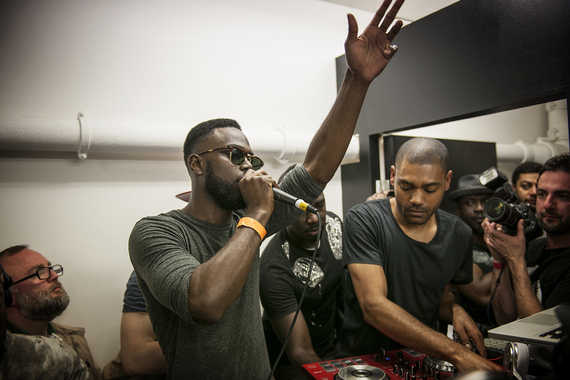 Ghetts, Grime's lyrical beast steps up! (Pic: Agenda at visualmarvelry.com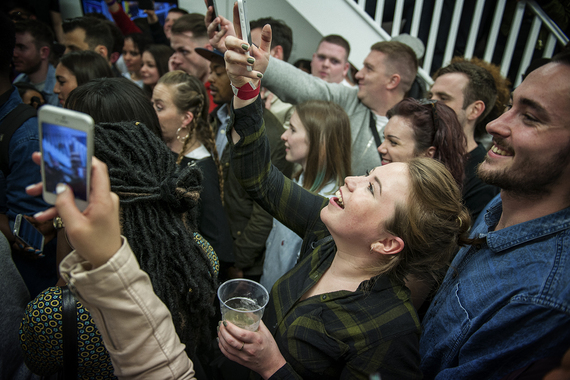 The crowd filled up the DEAL REAL launch on Saturday night (Pic: Agenda at visualmarvelry.com)
Ghetts, Grime's most lyrical MC, the one everyone came to see, gave an energetic performance of old and new bars that have cemented him as one of the great Grime alumni's of DEAL REAL record store.
The night finished with a open-mic round where the crowd went back to back with each other, reminiscent of the in-store cyphers made popular by DEAL REAL back in the day. Staff members joined in while DJ Fonti from legendary collective, Heartless Crew, on the decks.
The love for vinyl records also came back when Kano sold out his limited edition signed copies of current track 'Hail' on vinyl format in the store.
Although the return of DEAL REAL is limited to 6 weeks, co-owner/founder, Vincent Olutayo, wants to contiinue to showcase new talent in the form of fashion designers, new music creatives and artists, with in-store exhibitions. Every fortnight DEAL REAL will host workshops and discussions curated by big hitters from the UK music scene including Black Twang, Rodney P plus many more. I for one, as a creative individual and lover of the UK's arts culture want to say, welcome back DEAL REAL! DEAL REAL LEGACY is now open at 14 Newburgh St Carnaby London W1F 7RE visit dealreal.co.uk for more info.
Follow them on twitter @DealRealLegacy | Facebook: DealRealLegacy |
All images by Agenda at visualmarvelry.com #visualmarvelry @visualmarvelry