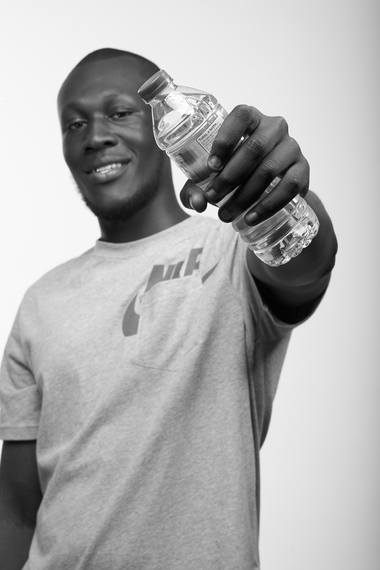 Stormzy, the Thornton Heath residing emcee, is currently causing a deafening buzz amongst the grime music scene.
The most talked about rapper in the streets finally released his official debut in the Dreamers Disease EP, which crept up and took the No.1 spot on the iTunes Hip Hop/Rap charts.
With the EP's main single Not That Deep produced by The Heavytrackerz (the team behind Meridian Dan's hit German Whip) already an #InboxFresh selection on MistaJam's Monday night BBC Radio 1Xtra show, Grime's newest artist is showing no signs of quieting his noise.You're kind of a big deal right now?
Apparently so...
Now every emcee has that one freestyle they're known for, Yours is WickedestSkengManFreestyle had a part 2 & 3...
People want a part 4 now! but you know what, the series is over because I didn't want to drag it out for too long. Threes enough. Got to keep it moving.
Your from Thornton Heath, same area as rappers Krept & Konan. Is there any affiliation with the duo?
They're good friends of mine. I went to school with Krept.
Music wise South London seems to really back local talent...
Krept & Konan grafted in the ends, they had the whole of South behind them. I used to listen to them back in school. The ends already knew they were sick, so it was a case of, alright now show everyone else your sick! Even people like Fekky and Giggs all had the ends behind them. When you have your borough behind you its just a matter of spreading out.
In your latest video Not That Deep you seem to have a whole borough behind you too.
I get alot of support on my videoshoots. I just tweet 'If you wanna be in my videoshoot, here's the spot' and people just turn up. They're supporters so If they want to come and get involved, they can be a part of it.
How do you get a whole block to genuinely come and support you?
I think a lot of it is genuine good hearted people who see you doing good and want to come and support you, the rest of it is a mutual respect thing. People might not personally like you but they respect what your doing for the ends. It encourages them to get involved.
Where do you want to take your music in a years time?
I have a plan, of course, but my ethic is just working hard, being consistent. I will be where I need to be, whether that be on tour, international tour or a second album, hopefully is big things. I know what comes from hard work.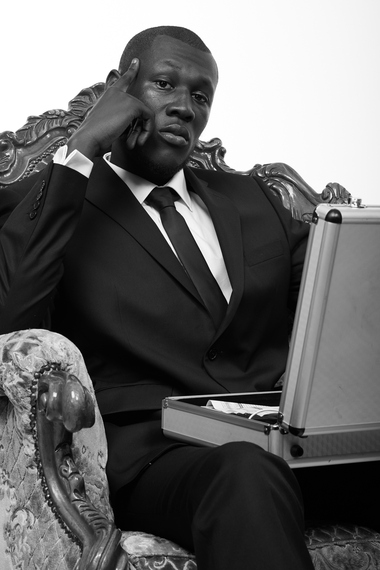 As one yourself, your known for bigging up other emcees...
Before I was a musician I as a fan, I can't turn into a rapper and not like anyone anymore. If I see a video online that I like, even if it hasn't got huge amount of views, If I think its sick I'll retweet it. Alot of people are scared to be fans of UK artists! If I say I'm a fan of Skepta, some might think 'Whatever man' but If I say I'm a fan of an American artist then its 'Yeah thats cool'.
Have you personally found yourself blocked in the industry?
In the UK we have a tendency of rappers saying how they get blackballed or the doors are not opening. I'm a strong believer that If a door is not opening its becoause your not working hard enough. We've seen it happen with Tinie, Dizzie and Krept & Konan, the examples of hard work are there!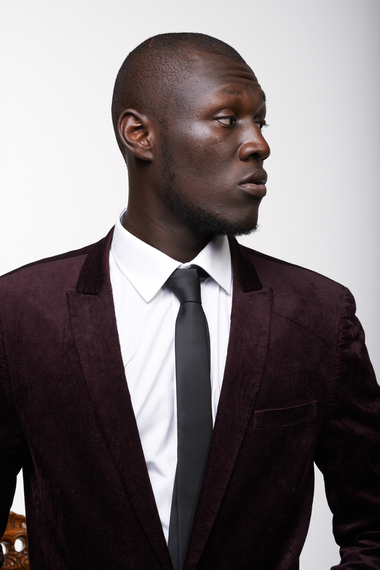 Your Dreamers Disease EP, any features to look out for?
With this EP I wanted it to be as natural as possible. I've got 5 features and they're not your usual suspects, they're people I thought were perfect for that particular song. They might not be as recognised as other artists but I think they bought something fresh to the table.
I think I've hit every nail on the head with this EP!
Your on everyone's 'next big thing' list. Is that a lot of pressure?
I take it in my stride. There isn't enough time for me to kick back. Now is the time to work even harder, this is the stage where you can get complacent. Personally I don't think I haven't done enough to take that accolade, I haven't sold out a show yet. Now is time to step up!
Now, as man of the moment, have you got managed to get any groupie love!
(laughs) Groupies..not yet...not yet...
Not yet? you've been popping for a minute now!
I know! I've got such a focused mind that I might mistake a groupie for a genuine supporter!
Next show we'll see how it goes! Dreamers Disease EP is out now on iTunes https://itunes.apple.com/gb/album/dreamers-disease/id901406186
Keep up to date with Stormzy on Twitter @Stormzy1 | Insta @Stormzy1 |Youtube StormzyTV