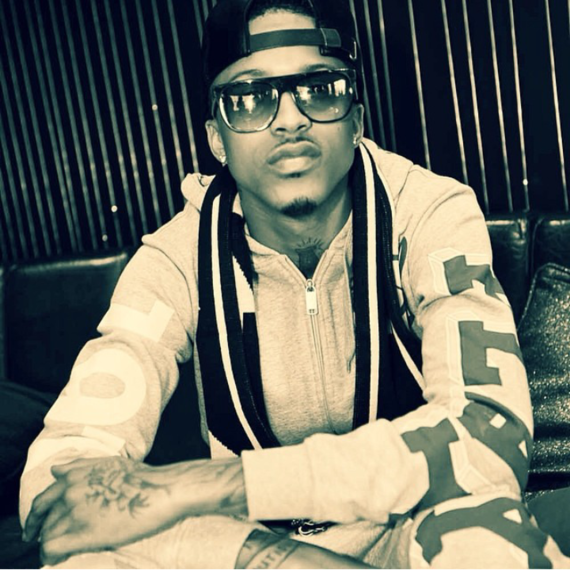 Pic Credit:@HelenBoastAugust Alsina, Def Jam Records' new R&B star paid a visit to the UK on his Europe tour with LiveBase with a gig at Musicalize at IndigO2. The 21 year-old New Orleans crooner talked to us about his come up, debut album, and his music breaking language barriers between him and non-English speaking female fans!Hows things? your UK fans want to know how you are...I'm good man, I'm still on tour, I got a few days off so we came straight to the UK from tour (supporting 2 GOOD 2 B TRU Tour supporting 2 Chainz)Your a singer yet you look, and even talk like a rapper how do you come away from the typical R&B look...Its a stereotype, as up coming artist all you see is the others that came up before you. So many people make you believe your supposed to be the next Chris Brown or the next Trey Songs.
Its a stereotype where a lot of people are just scared to be themselves.
Plus I'm from New Orleans, its just my demeanour!Was your demeanour the reason you caught the attention of Def Jam Records?
That definitely played a major part in it, I got a deal off of just being myself!Your debut album 'Testimony' sounds like you may be writing and singing from personal experience...
Of course, my single 'Make It Home' came from life experiences, some of my closest friends, even my brother were dropping just like that! I probably wouldn't be here If my brother had not been killed.
If I could pay all the money in the world and give this sh*t up I would to get my brother back, but I can't so i got to do what I can do to keep him alive and that's why I'm dropping my album on his birthdayWhat are you most looking forward to in the UK?
I don't know man! This sh* t is new to me! I don't know what to expect. Like I was in Germany a while ago and a lot of the girls couldn't hold a conversation with me but they knew all the lyrics to my song! I thought that was the coolest thing ever!
I really want to see how far you can touch people with my music.What are the people like back in your home town in New Orleans?
Everybody in New Orleans is honest man! Your going to get whats real, If I scare you, If my demeanour scares you I don't give a f**k this is who I am, you either rock with me or you don't!
There's a whole lot of talent in New Orleans by the way, but a lot of people in New Orleans have never been outside of New Orleans, what I'm trying to do is show them its a big world out there
there is a lot of money to be made!Your currently on the 2 GOOD 2 BE TRU Tour with 2 Chainz, how is tour life?
Its cool, its still going on right now. Its me, 2 Chainz and Pusha T this is my first tour bus experience and its dope! Everybody is bringing out their own crowd and you get an opportunity to steal some fans. Its good but tiresome, your going all day everyday. I'm trying to find some balance to stay healthy but its a good time!August Alsina's debut album Testimony is released 15th April 2014.For updates & tours follow @AugustAlsina
Related