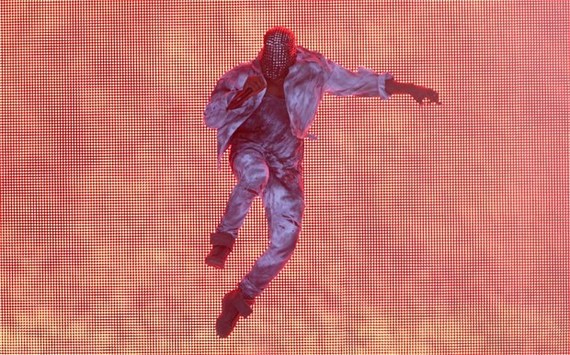 I've only ever experienced one successful Wireless festival, and that was when it still took part in Hyde Park. Having said this, I spent most of the afternoon queuing up for a chicken burger that was entirely unsatisfactory.
Last year's Wireless was a total letdown; the one and only time it took place in Stratford's Olympic park, and I can understand why. The festival was a thirty-minute walk from the tube station, and each stage was a ten-minute walk to get to. With too much space, it was more of a mini tour of London rather than a festival. Full to the brim with fake-tanned angry teenagers clutching cans of Fosters and enough Air Max 1s to provide each child of America with two pairs; it was a terrible experience. If it weren't for Justin Timberlake's performance, I would've demanded a refund.
Cut to this year's Wireless in Finsbury Park, and it probably ranked lower than both my previous experiences. I went on the Friday and when I say it was bad, I mean emphasis on the B, A and D. Kanye West, Pharrell Williams and Iggy Azalea headlined (if you can call it that).
To begin by stating the positives: the location of Finsbury park was the best one yet. Just big enough, it was a good medium between the other two previous settings. Secondly, the weather was good, it was hot and I got a tan. Thirdly, I opted for an ostrich burger with blue cheese sauce and Jack Daniel's onions and it was amazing. I must say, the selection of food stalls this year was great; from gluten free risotto, to Jamaican jerk chicken, vegan burgers and a wine bar, they had it all covered for the health conscience. I chose to ignore the prices which, to put it bluntly; were stupid. If you're willing to pay thirty pounds for a jug of Pimms then this is the festival for you.
Now that the positives have been addressed, I can move on. I'm going to begin by stating that Iggy Azalea was appalling and almost embarrassing to watch. Like a glorified stripper, she pranced around on stage as if expecting us to kneel at her feet stuffing ten-pound notes into her hot pants. With a song called 'Pussy' that went on for about three minutes too long, I hope her mother wasn't in the audience. I especially enjoyed the part where she demanded her audience to stick their middle fingers up in the air and chant something about women 'getting their shit did.' Just as it couldn't get anymore cringe-worthy, Iggy introduced Rita Ora to the stage. This was my favourite part as several female audience members swiftly turned their backs to the stage and left. Poor Rita.
To add to this, mid-song, a topless drunk guy next to me went to sneeze but instead vomited all over himself without realising. It all landed on his friend standing in front of him. I can only thank god that I wasn't involved or I probably would've spent the night alone in a police cell.
Tinie Tempah followed, successfully drawing in the Ibiza party crew as a flurry of sunburnt festival goers, clad in Hawaiian print vests suddenly in fluxed towards the stage. Pharrell Williams was up next, wearing his silly hat (when will it end?) As always, all his songs sounded the same, he made a few sexy faces, winked a bit and a woman grabbed his crotch. Most female audience members were drooling, which is definitely an achievement in itself.
Now, the worst of the worst was Mr Kanye West. This was highly disappointing considering he was the sole reason I purchased these Wireless tickets after my experience last year. Anyway, Kanye strutted on stage wearing what I can only describe as a studded gimp mask. For the first fifteen minutes of his set, he didn't take it off. He also chose to turn off the two side projector screens which was rubbish for anyone not close enough to the stage (me). He performed about three songs before deciding to lecture his audience on the power of celebrity and how he (quote) 'just wants to be awesome with his awesome friends and do awesome things.' It's a real shame because he chose to do this in the middle of 'Runaway', one of his best songs. This rant went on for twenty-five minutes. That's no exaggeration. It was awful and it was boring. I felt like i was back at school.
To make the situation even less enjoyable, as Kanye was still jabbering on about something totally uninteresting to do with fashion and fame, it started pouring with rain which was just wonderful. The whole crowd was booing and chanting things like 'get off' and 'play a song' but Kanye did a great job of ignoring us. Most people left at this point, literally running away. It was a real non-event and entirely annoying considering the price of tickets and how you pay to listen to an artist perform, not to be subjected to their opinions.
Hilariously (but also sadly), Drake pulled out of Wireless the next say due to illness and therefore, Kanye took his spot. I hear that he repeated the same speech for those lucky audience members too.
In conclusion, Wireless 2014 was just a very expensive lecture. However, I hear other people loved it; not Kanye's speech...no one loved that.