Imagine combining two of your favourite passions into one fun-filled evening...the Night of Custom event hosted by Harley-Davidson and Gibson in Berlin did just this. The perfect fusion of two world-famous brands, showcasing custom motorcycles and custom guitars, rounded off by live music by The Crave and an acoustic set played by lead singer of Gaslight Anthem, Brian Fallon. I didn't need to imagine it - I was lucky enough to go!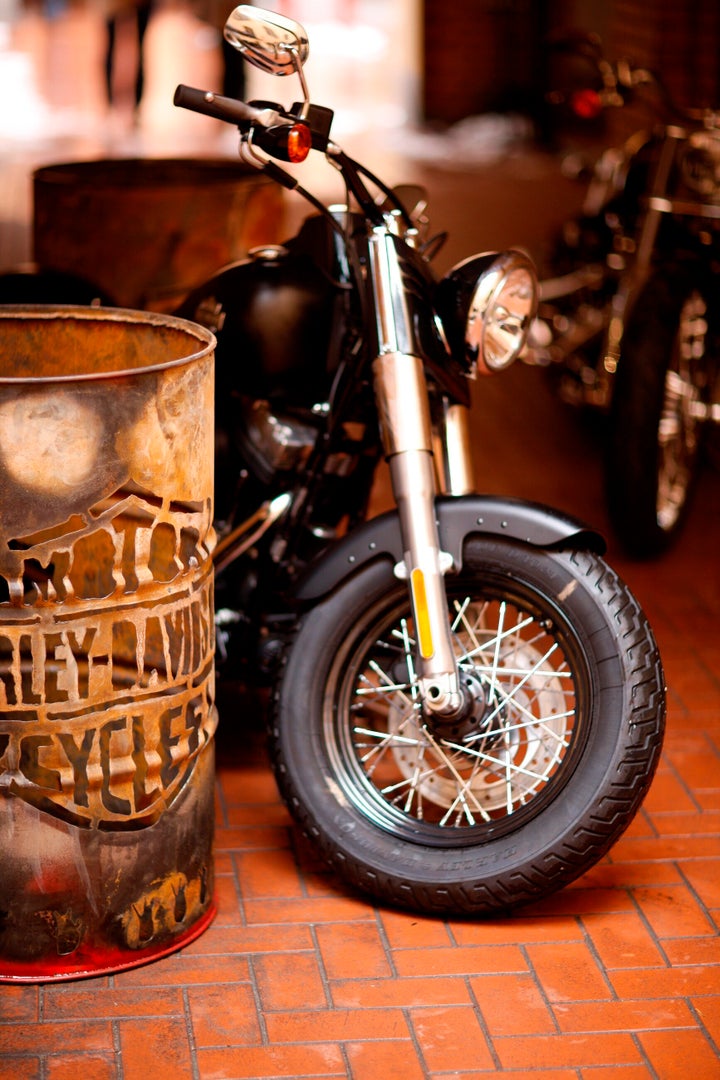 With Jaegermeister on tap and custom motorcycles dotted around, the event was pure perfection from the beginning. It was great to see the new motorcycles for 2013 in the flesh. I thought that the Breakout looked good in pictures, but it's nothing compared to the low slung machine in the flesh. The colour scheme of the Street Bob Special Edition really pops and achieves the custom look straight out the crate.
When I think about the different types of motorcyclists and what brings them together, often there isn't anything apart from that they like to travel around on two wheels! However, there is one thing - and that's music. With this alongside the fact that both brands hold the same outlook on freedom of expression and customisation, the partnership between Gibson and Harley makes perfect sense.
Harley-Davidson motorcycles are often the bike of choice for rock stars and musicians so it's no coincidence that Brian Fallon rides a Softail Slim. The clothing offered by Harley-Davidson also projects this cool and laid back image, they invented the black leather biker jacket - so who on earth could do biker chic better than Harley?!
The Gibson Guitar studios were amazing, the room had been fitted out with custom guitars to showcase just what they could do, intertwined with these were custom petrol tanks and screens showing videos about the heritage of Harley-Davidson. With The Crave playing in the background on stage I looked round at the thousands of pounds worth of guitars lining the display walls and read the interesting facts about Harley and its long history embroiled with stars like Elvis choosing them as a mode of transport. This year marks the 110th anniversary for H-D, it's amazing to think that the brand has been going for so long. This event is just one of a number of things that they have planned to mark the occasion, which includes a massive celebration in Rome - it's also planned that the Pope will be getting involved and personally blessing over 1000 bikes.
But for now, I shall be flying back from Berlin with memories of the night whirling round my head and a new found ambition to try and learn an instrument!
In the words of Jack Little - 'I've always wanted to dance in Berlin'... now I have.