The charity landscape is changing. Following the success several charitable organisations are having with of digital fundraising, others have begun to sit up and take notice of these methods more than ever before. But for charities and voluntary organisations who have previously used more traditional fundraising models, understanding and succeeding in the world of digital fundraising can be daunting. Blindly investing time and money into adopting these new technologies can be just as risky as not investing in them at all. There's no one-size-fits-all model, and charities should not be making these difficult decisions in the dark. So how can charities know which changes to make to ensure digital fundraising success for their organisations?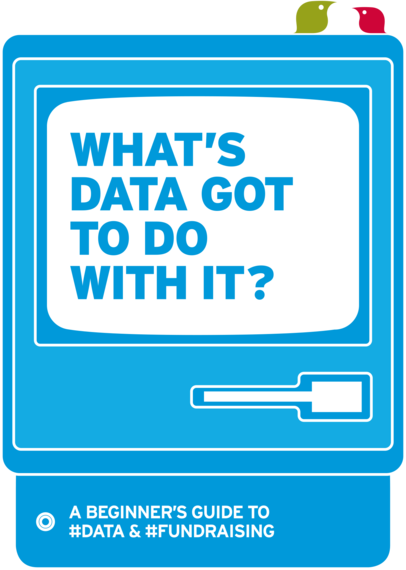 Social Misfits Media, along with JustGiving and the Institute of Fundraising, conducted a survey to find out how many charities make use of donor data to inform their strategies. Out of 100 charities surveyed, only 24% were collecting, analyzing and implementing data as part of their strategic planning and decision-making. 82% admitted that when they do collect the right data, they don't have the time to analyze it properly.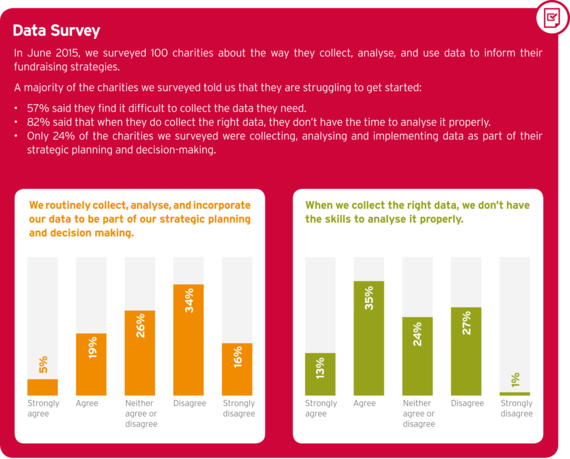 In response to our findings, we have recently published a guide to help charities and voluntary organisations take a more data-led approach. 'What's Data Got to Do with It? A Beginner's Guide to #Data & #Fundraising' is designed to help charities and fundraisers better make use of data to understand donors in order to build stronger, longer-lasting relationships - with the ultimate goal of increasing revenue to better achieve the social or environmental missions of your organisation.
So can charities afford not to be collecting, analyzing and implementing the findings of their data? According to the guide, the answer is no. For JustGiving's Chief Analytics Officer Mike Bugembe, this is increasingly significant as fundraising moves further into the digital space. "In an increasingly noisy digital universe, charities need to create a seamless user journey across all channels to retain their audience's attention. Segmenting, testing and measuring data, and then improving the user journey based on what the data tells you, is key." Businesses, like online fashion retailer ASOS, have begun to tailor the customer experience based on data points, keeping the experience personal and relevant by adapting their communications accordingly.
Without using this data, charities are flying in the dark, says Bugembe. Charities need to be using data to answer questions around performance, about high-value supporters and engagements - and tailoring their strategy to address the answers.
Friends of the Earth England, Wales and Northern Ireland are no strangers to using insights from their data to implement major fundraising changes. Through tracking outcomes, testing channels and measuring supporter response, the fundraising team have made major decisions based on their insights. The charity cut their Street Fundraising programme - historically a large part of their overall strategy - based on their data. In order to make these changes, Friends of the Earth overhauled their data systems, guided by a data-centric version of Maslow's hierarchy.
Friends of the Earth have embraced and successfully internalized this data-centric culture within their organisation. Today, their day-to-day fundraising strategy revolves around the data they collect, and informs all of their activity. The organisation regularly monitors and tweaks their outreach, segmenting data one topic at a time. They also revise their overall fundraising strategy on a mid-year and year-end basis, making sure the strategy is supported by evidence and experience.
There's no doubt that the risk of not using data to inform fundraising strategies greatly outweighs the initial costs associated with it. In the digital space, charities, like businesses, need to be meeting the demands of the users - providing a smoother experience, a better user journey and becoming more responsive. It is essential that charities become adaptive and reactive, and in order to do so need to better understand their donors and supporters. For many, the data to do this already available to them - it just needs to be harnessed. 'What's Data Got to Do With It?' features interviews with data experts like Andrew Means, the founder of Impact Lab and Data Analysts for Social Good, and nonprofit innovator Beth Kanter, in addition to case studies from organisations like SolarAid, Marie Curie, Parkinson's UK and Friends of the Earth in order to inspire and motivate charities start their own data-driven journeys.