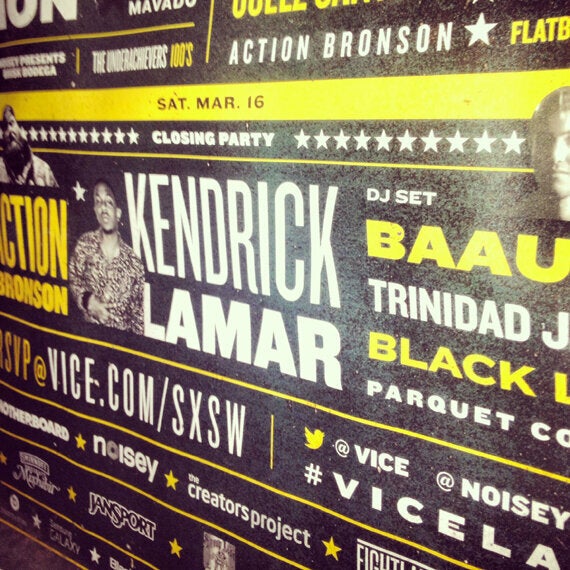 The last day of SXSW and I found myself wandering around the supermarket hungover and a tear trickling down my cheek. This whole trip has been totally magical and the thought of stepping back in to reality made me grateful for every second but sad that such an amazing adventure would soon be over.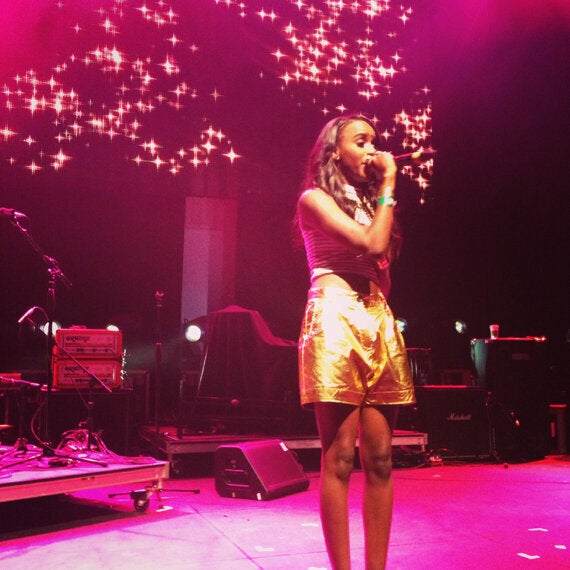 Enough of the emotional stuff. Back to the music. Perez Hilton was heading up his 'One Night in Austin' party and Angel Haze was performing. The females in rap are causing chaos right now. She absolutely destroyed it. Her lyrics, flow and total belief in herself smacked you in the face as she told the crowd she was going to take over this year and I totally believe her.
Everything in Austin is miles away. You have a few options. Try and hale a cab, jump on a bike or walk. The cab drivers are crazy, the guys on bikes make a killing so walking seems to be a main part of your day. Thank god for my twin skin socks hidden under my cowboy boots.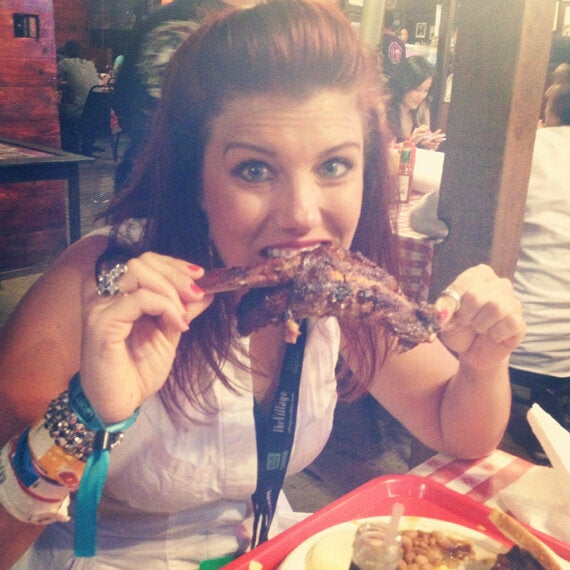 Walking the streets of Austin is like hitting Camden on a Sunday afternoon. A people watchers hedonism. Back to Ironworks where a chilled out Laura Mvula sat next to us with her team. The UK are well and truly repping it out here, especially when it comes to eating ribs.
Viceland has been my second home out here. Not only because of the free drinks and awesome crowd but because the line ups have been insane. Tonight Baauer and Kendrick Lamar were closing the show. Baauer is a force to be reckoned with right now. After his Harlem Shake caused complete mental insanity all over the world, the crowds he attract has doubled. He is a sick DJ and produces ridiculous beats. He is part of a collective who are working hard and bringing each other through. Just like our homegrown Team UK.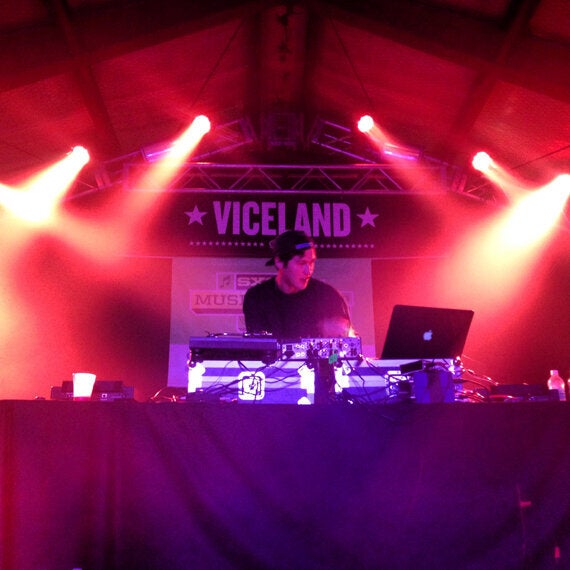 Kendrick Lamar. There are no words. His album has created the biggest storm in recent Hip Hop history. His live set is flawless. He is charismatic with a bright spark in his eyes and inner confidence that he is on top of his game right now. A guy totally on fire and game changing with every track he performed.
The last party of SXSW had to go off. Who better to share it with than good old Skream at The Boiler Room. Switching his heavy dubstep sets for disco recently he is cutting through the scene in so many ways. As a couple of the crowd jumped on stage in front of the decks he then encouraged anyone who wanted to get involved to join them. Within minutes Skream was hidden and the crowd going off in front of him. Absolutely epic. With Baauer and team in the crowd it was clear to see that without realising it the UK are leading the music scene in so many ways. The best thing about us being British is that we don't even realise it.
SXSW has been life changing. Not only for being around so many talented people but realising how music beings people together. Artists living their hearts passion supported by amazing people from every angle. Teams, self created families and an industry that really is unbeatable in it's beauty. I'm headed right back to the UK inspired to make bigger moves. Unfazed by giant changes ahead with zero untapped limits.