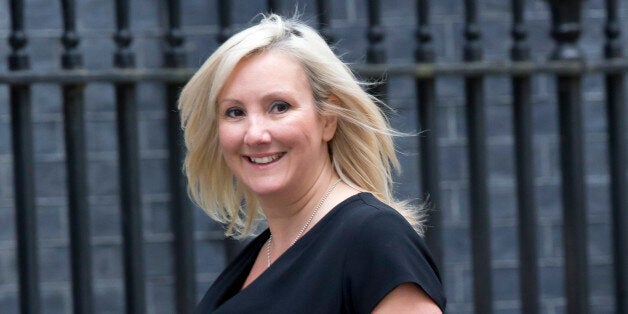 It is 46 years since the ladies at the Ford factory in Dagenham won their fight for equal pay. Their fight meant that the law was changed so that two people doing the same job had to get paid the same, regardless of their gender. It was a monumental milestone in the fight for gender equality.
But today reminds us that we still have further to go in that fight. There is still a gap between men and women's average salaries and as a result of that gender pay gap, it is calculated that from today, women will effectively work for free for the rest of the year. The gender pay gap is narrowing and is now at a record low of 18.1% but we want to eliminate it completely.
There are lots of factors that create the gender pay gap. It's caused by too few women getting to the top in business and by too few women getting into the lucrative professions and sectors, like Science, Technology, Engineering and Maths. We also know that women are much more likely than men to take time out of work to start a family, look after children and that there's a lack of well-paid part-time work available if they choose not to go back to work full-time. All this means the loss of female talent in the workplace.
No woman should be held back just because of her gender and it is these barriers that represent the next stage in our fight for equality. We have to challenge the assumptions that women have to put their career on hold to have a family, or that there are boys' jobs or girls' jobs - there are only 'jobs'!
I started my own business at the age of 19 and later had to balance that commitment with raising a family. I had a great example in my mum, who was an entrepreneur and a successful business owner, as well as being a fantastic parent to me and my twin siblings. She showed me that I could go as far as my ambitions would take me and that I shouldn't have to curb those ambitions when I became a mother. Women need role models like this who they can relate to - they don't need to be superwoman! But we also need men acting as agents of change, both by championing women they work with and by being role models themselves. By taking time off work after their partner has had a baby, or by working flexibly so they share responsibilities, like picking up their children from school, they'll make this the norm for everyone - not just the norm for women.
Government is playing its part to support women - particularly after they've had children so that they can go back to work and progress in their careers, if that's what they choose to do. That's why we are supporting working parents with up to 30 hours of childcare from next September. It's why we've made it easier for both parents to take time off work when they have a baby and why everyone now has the right to request flexible working.
But we also need to see more women at the top if we want the next generation of girls to dream big in their careers - and if we want them to know they can continue to thrive in that career after starting a family.
That's why yesterday, I was delighted to jointly announce a new ambition to have 33 per cent of the roles on the executive committees at our biggest companies - and the layer below that - going to women. Working with the Department for Business, Energy and Industrial Strategy and an independent review led by the respected business figures, Sir Philip Hampton and Dame Helen Alexander, this ambition means we will get more women as Regional or Divisional Heads, Chief Finance Officers and Chief Operating Officers, and of course more women Chief Executives! That means more women like Carolyn McCall, who's the CEO for Easyjet or Moya Greene, who is the first female CEO at Royal Mail.
We're going even further next April by introducing requirements on all large employers to publish the gender pay gap for their own organisations. This is the first time employers will be required to do this and will help drive the culture change that is needed, whether that be promoting flexible working or doing more to attract women into the higher paid sectors.
This is not just a 'nice to do' or part of a moral obligation for companies - this makes sound business sense. The potential benefit of bridging the UK gender gap in work could add £150 billion to our annual GDP in 2025 - that figure speaks for itself. And in the new world of increasing political and economic uncertainty, capitalising on the talents of every single member of staff is vital if businesses are to flourish and grow. Only when every company realises that promoting the talents of all their people has a direct impact on their bottom line, will we level the playing field in every profession.
We have come a long way but we cannot afford to be complacent. We will continue to push at the glass ceiling until we burst right through it and allow every woman to reach her full potential in the workplace.
Caroline Dinenage is Conservative MP for Gosport and Minister for Women, Equalities and Early Years