The news of Anne Kirkbride's death has come as a shock - far sharper than I would have imagined for an actress in a soap that I, like many others, grew up with, but haven't watched properly for a good few years now.
So why has the loss of someone I never knew cut so deeply?
Well, immediately it's the contrast between the enduring, public profile Anne has had as Deirdre Barlow for 43 years, and the private, unassuming manner in which she took her departure.
The only glimpse fans had had was that this Corrie veteran was simply taking a break from the role she had played for more than four decades.
Her working life was all there for public consumption and enjoyment, and yet she slipped away completely privately, with barely a hint of speculation into her health. In an era where a photo of someone caught off-guard, let alone surprisingly sick, could raise preposterous sums, it is a tribute to her loved ones and colleagues that her privacy was protected to such a degree.
This quiet, private departure is a sharp contrast to how strong her presence - with her big face, big laugh, big glasses - has been, even in the corner of the living room - for such a long time.
It's hard to rationalise now but, back in the era of three or four channels, pre-EastEnders, Hollyoaks and when Emmerdale was still a farm, Coronation Street ruled. Coming into our homes week in, week out, we knew more about its stars than our own family members.
And if the likes of Ena Sharples, Hilda Ogden and Elsie Tanner vied for Queen of the Cobbles, it was Deirdre Hunt, then Langton, finally Barlow, who was indisputably their Princess.
The only rival for that position from the same era was possibly Helen Worth, but she had her hands full with errant hubby Brian Tilsley - for years, Gail was a curiously passive spectator to the goings-on around her.
Deirdre, on the other hand, was right at the centre of the action back then, never more so than when she was the centre of a love triangle between earnest but boring Ken Barlow, and the Street's bad boy factory owner Mike Baldwin.
From the day Deirdre started her affair behind Ken's back, viewers were interested. And then when he found out about it, they were agog.
Not since the days of Princess Margaret's Peter Townsend will-she-won't-she debacle had a nation waited so keenly on a woman's romantic deliberations. Newspaper columns, discussions, votes were dedicated towards Deidre's decision, until she plumped for Ken, and a national crisis was averted. (Man Utd famously put the score Ken 1 Mike 0 on their scoreboard to cheers in the stadium.)
What could be more romantic? Well, Ken's proposal that they get married on 27 July 1981, two days before Charles wed Diana. I can still remember Deirdre bursting out, "But that's two days before... " and Ken telling her, "No, theirs is two days after ours." There was only one royal wedding in Weatherfield.
There were more Deirdre dramas to follow - another affair, a divorce, being swept off her feet by exotic toyboy Samir, being jailed for fraud at the hands of her conman lover, before a whole new era of tribulations at the hands of her daughter Tracy.
Through it all, Anne Kirkbride remained one of the Street's most robust pillars - the youngest of that generation of stars who gave their whole working life to a TV soap, came into people's homes three times a week, entertained them and, in return, earned a place in our collective affection denied much bigger screen stars.
Anne is not alone in gaining this kind of status, but she is unique in her enduring smile, vibrancy on and off screen, and the fact that, for a young school girl in NHS glasses, she made it acceptable to wear ridiculously-sized spectacles.
For fans of Corrie past and present, it's a very sad day, and for everyone else, a simple reminder that nothing and nobody lasts forever.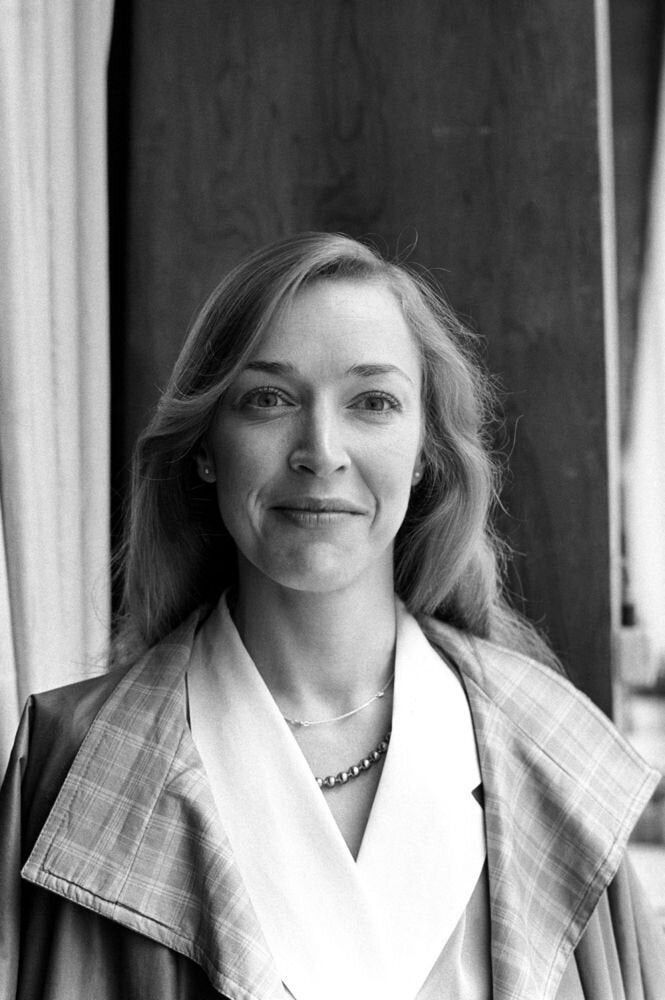 Anne Kirkbride Through The Years