A new survey across the UK's hospitality industry has found that a staggering 98% of pub managers with a dog friendly policy believe that allowing canine customers on to their premises has led to improved business. An equally high 97% of dog friendly pub, cafe and restaurant managers combined believed that welcoming dogs improves their business. These new figures have been released by the Kennel Club to mark the beginning of this year's Be Dog Friendly Week which starts today.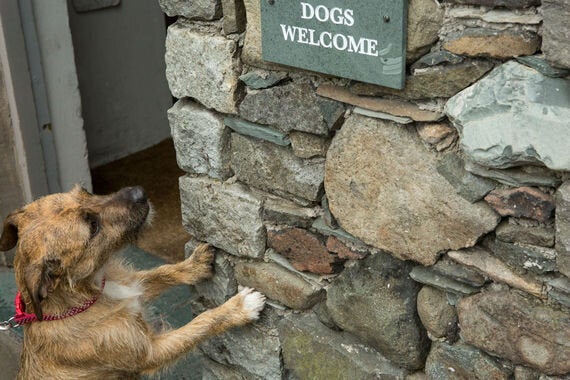 Figures from CAMRA, the people behind campaigns for quality real ale and thriving pubs in every community, show that 21 pubs in the UK are forced to close each week. With competition being so fierce across the pub and wider hospitality sector, allowing the nation's 8.5 million dog owners to bring their companions with them for a pint or a bite to eat could now make all the difference to a venue's survival. As a result, the Kennel Club is urging landlords and pub owners to trial a dog friendly policy to see the positive effects it could have on their business.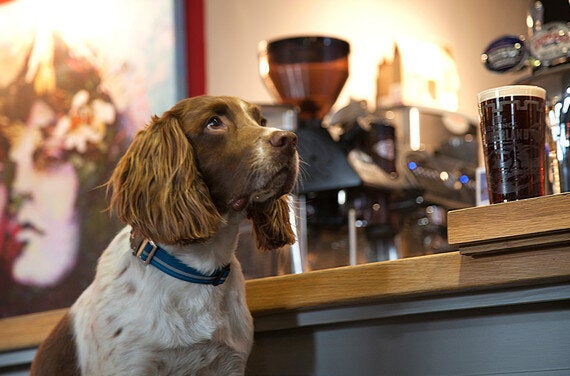 Our new research proves just how effective a dog friendly policy can be in ensuring a business's survival. British pubs are an integral part of our society and whilst it is important that the public should support them, it is also essential that pub owners do everything within their power to make their venue the kind of place people will want to visit time and again. Dog owners and their pets are a key part of any community and as these statistics show, they have proven themselves to be an asset to many pubs across the country by spending their time and money as well as helping to create a nicer atmosphere.
The survey found that 82 per cent of pub managers questioned had noticed more guests socialising with one another when dogs were on the premises, and four out of five managers also said that the atmosphere notably improves when dogs are around. These are the sort of factors that may well encourage customers to stay longer and spend more per visit and therefore support their local pubs and cafes - possibly saving countless places from closure.
Almost three quarters of hospitality businesses that do not currently allow dogs said they would consider letting man's best friend in if owners could prove that their dogs had been trained to a certain standard. One such way this could be achieved is through our Good Citizen Dog Training Scheme. It is the UK's largest dog training scheme, and awards Puppy Foundation, Bronze, Silver and Gold awards for dogs that pass the relevant tests. For example, to gain a Silver Award, dogs must complete a series of exercises including being around people eating food without reacting, not jumping up at people to greet them, and calmly mixing with other dogs and humans in a group setting. These would be very handy skills for a dog hoping to become a regular at their local pub.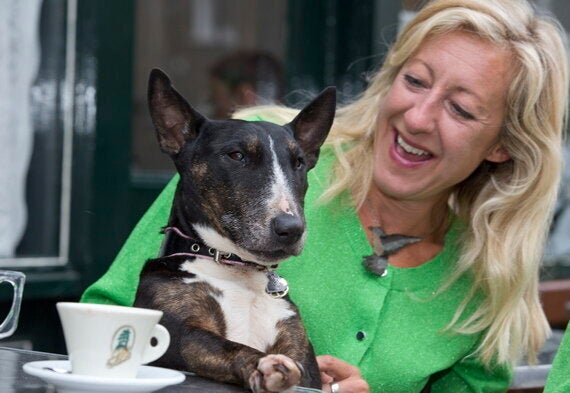 One of the Kennel Club's objectives is to correct misconceptions about dogs including their access to public spaces and premises. One of the most common of these myths is that health and safety laws do not allow dogs in to venues. When pub, cafe and restaurant managers were asked about this, an astonishing three quarters of respondents were under the impression that health regulations meant dogs could not enter their premises. Fortunately for dogs and their owners, this is not the case at all. Only food preparation areas are out of bounds; dog access to everywhere else including where food is served and sold is entirely at the management's discretion.
With one in four British households owning a dog, the general public will always be in need of places where their four-legged family members are made to feel welcome. The Kennel Club strongly encourages businesses across all industries to learn more about the benefits of being dog friendly and our Be Dog Friendly Week is the perfect time to give dogs a chance to prove they can be a great addition to any client base.
To find out more about the Be Dog Friendly campaign visit the website.