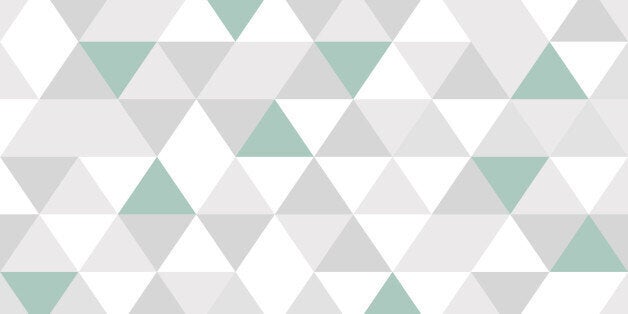 Imagine not being able to nip to the loo in work - even worse if you're having your period. This is the reality for the people driving London buses who are campaigning for the right to have a bathroom break while driving their routes.
I am completely astounded that in 2017 workers can't take this for granted - and that on one route drivers are supposed to manage without any toilet facilities at all.
This reasonable request makes up one of the ten points of the Unite the Union's London bus driver Bill of Rights. I recently joined more than 100 bus drivers who rallied outside City Hall to present their bill to the Mayor.
He is famously the son of a bus driver so I hope he understands the specific stresses drivers are under and acts quickly to include these basic rights in his policies.
The other points raised by the drivers include timely safety training, a rest break during the day, to not be asked to work when signed off sick, the right to report safety concerns without retribution and the right to drive a well-maintained and safe vehicle.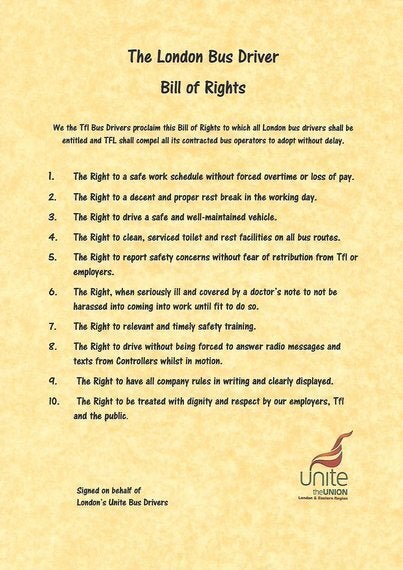 These are not difficult demands. People driving buses who don't have access to toilets, who are expected to reply to messages and radio calls while driving and who are forced to work overtime or skip breaks are not being treated fairly.
We cannot improve safety for passengers and pedestrians without first improving conditions for bus drivers.
A system that leaves tired, stressed people driving buses around London is a faulty system that compromises safety. Tireless campaigners like Tom Kearney have been highlighting this for years and it's high time safety was prioritised above anything else.
The Mayor's draft Transport Strategy gives Transport for London and the bus companies thirteen years before nobody is to be killed in or by a London bus.
A recent investigation 'Driven to Distraction' by the London Assembly's Transport Committee assessed causes of bus collisions and found bus companies were putting punctuality and performance ahead of safety for both passengers and drivers.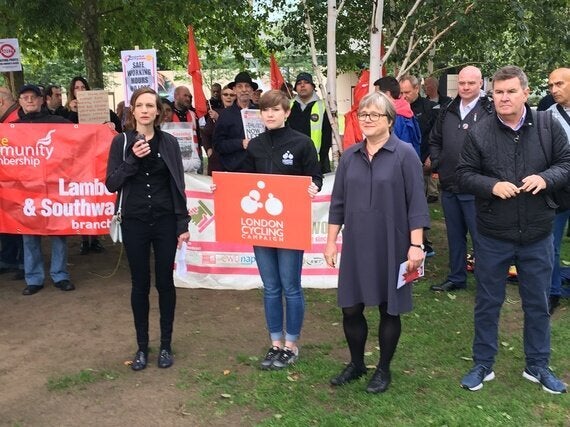 I've been following bus safety issues through my own work on the Assembly. TfL announced that intelligent speed adaptation (ISA) would be introduced to all new buses from January 2017. However, when I questioned the Mayor further, he told me that new buses will now be fitted with ISA from 2018.
While improved safety measures are welcome I will keep the pressure on the Mayor to make sure there is no further slippage and to lobby him to bring in a retro fit programme for older buses.
Recommendations from both the London Assembly and from the bus driver Bill of Rights should be integrated into the final Mayor's Transport Strategy to reduce the danger these huge, but useful, vehicles pose to Londoners on their way to school, work or the shops.