Want to wake up on New Year's Day feeling fantastic? Here's my pick of health spas, yoga holidays and wellbeing breaks that will help you start 2015 with a clear head.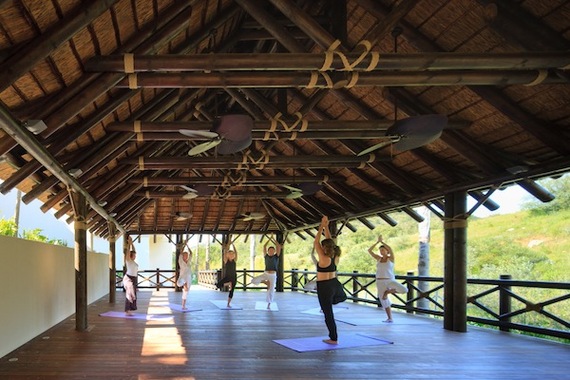 Stretch yourself out with Destination Yoga in Spain
Running from 28 December 2014 to 2 January 2015, Destination Yoga's New Year yoga retreat will suit beginner or experienced yogis who want to mix comfort with great teaching. It's led by the brilliant yoga teacher Liz Lark, who teaches creative vinyasa yoga and is expert at modifying asanas for different levels. Your base will be Shanti Som, a health hotel with decor inspired by the Orient set in a tranquil valley in Southern Spain. There will be twice daily yoga classes with one afternoon off midweek. Mornings are more dynamic, while evening sessions include the subtle elements of yoga such as mudra, bandha, mantra, visualisation and guided yoga nidra. It's relaxed, so you can have the odd glass of wine with meals if you so choose. From £995 per person. Check out Destination Yoga.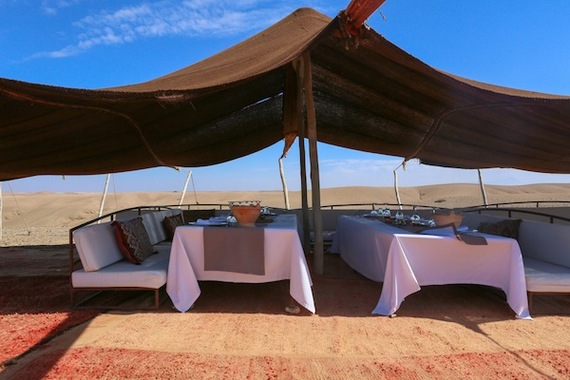 Develop a meditation practice with Mindfulness Journeys in Morocco
Running from 27 December 2014 to 1 January 2015, this New Year Mindfulness Journey is based at La Pause, a boutique hotel in the desert 30 km from Marrakech. Led by American Tibetan Buddhist Brian Hilliard and his sassy partner Shannon van Staden, the trip makes mindfulness accessible to everyone, removing the jargon from meditation teaching and approaching it with lightheartedness. There'll be two mindfulness meditation sessions daily, as well as Lujong Tibetan yoga, talks and discussions, and periods of silence for inner reflection. The menu is a combination of Moroccan and French cuisine, with wine at dinner if you wish, all served in a nomadic tent. From €1400 per person sharing. Check out Mindfulness Journeys.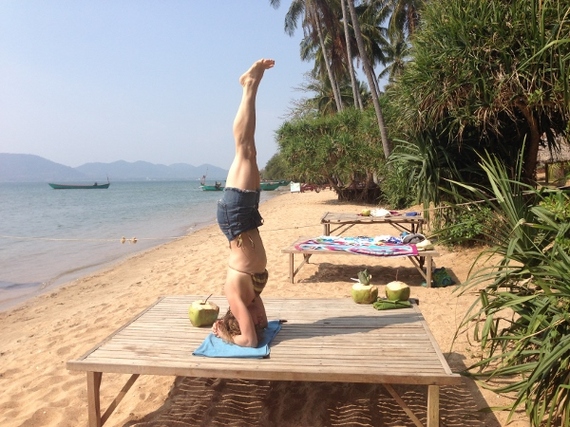 Get clarity with Reclaim Your Self in Cambodia
Running from 29 December 2014 to 7 January 2015, this Cambodia adventure features six nights on an organic pepper farm plus three nights at a peaceful retreat in Svay Prey. You'll have dynamic and restorative yoga classes with expert London-based yoga teacher Lisa Sanfilippo, alongside therapies and healthy food, and a starlit pool party on New Years Eve. Once at Svay Prey you'll be close to the Angkor Wat temples, so you can explore these with a guide in the afternoons. The trip is hosted by Reclaim Your Self's down-to-earth founder, massage therapist Jools Sampson, who has sourced a small team of experts for the retreat. From just £1000 per person for ten nights. Check out Reclaim Your Self.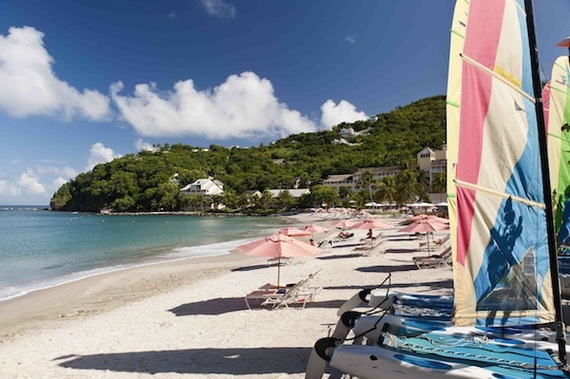 Kick back and relax with The BodyHoliday on St.Lucia in the Caribbean
Open throughout the holiday season, this sunny, unpretentious healthy holiday resort set on a wide sweeping bay will give you access to an enormous range of fitness classes and wellness activities and a 50 minute treatment each day included in your stay. Activities on offer range from stand up paddle boarding, mountain biking and volleyball to zumba, dance and spinning in a treehouse studio, and options like Tai chi, yoga and life coaching calm everything down. It's a good place to come to relax, get fit and meet others and is adults only at this time of year. On New Years Eve there'll be a 'white party' with cocktails, a BBQ and live music too. From £2410 pp for a week. Check out The BodyHoliday.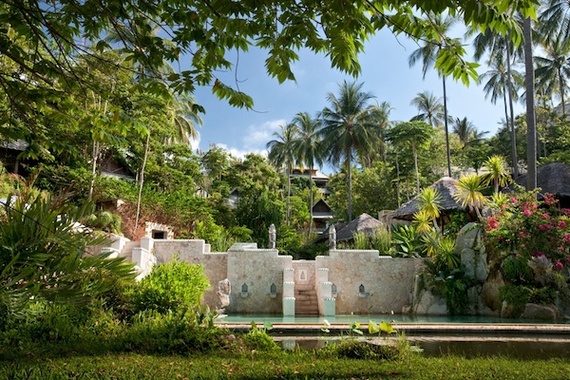 Restore and rejuvenate at Kamalaya on Koh Samui in Thailand
The New Years Eve dinner at this glorious holistic spa will be accompanied by traditional Thai music, and there'll be a fire dance on the beach, after which you'll be invited to light a big paper lantern and send it up into the sky. You can enjoy genuinely holistic wellness programmes too - choose to concentrate on yoga, detoxing, weightloss or fitness, or just come to relax. The retreat is set beside a private lagoon at the quiet end of Koh Samui, and you wouldn't know you were on a party island when you're here. Villas and thatched public spaces are serene and uncluttered, food is delicious and detoxifying, health experts are carefully picked and you'll be well looked after by gentle and genuinely calm Thai staff. From THB 6,500 (about £120) per person, per night. Check out Kamalaya.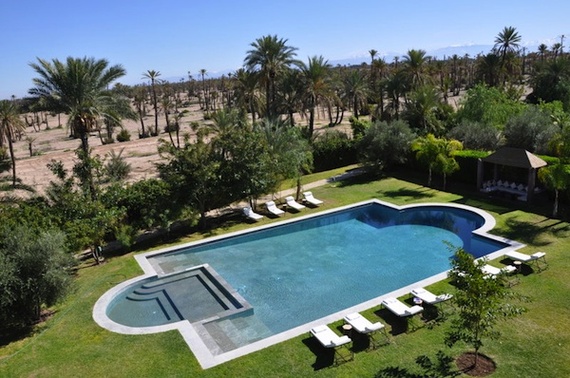 Detox with in:spa in Morocco
Running from 28 December 2014 to 4 January 2015, this upmarket healthy holiday will help you get fit and detox your system with yoga, hiking in the Atlas Mountains, personal training, nutritional consultations and workshops. An in:spa chef will create gourmet cleansing meals, juices and snacks, and you'll be based at Dar Liqama, a luxury villa located just outside the walls of Marrakech with gardens, courtyards, fruit trees, two swimming pools, a hammam and a tennis court. From £1,995 per person sharing. Check out in:spa.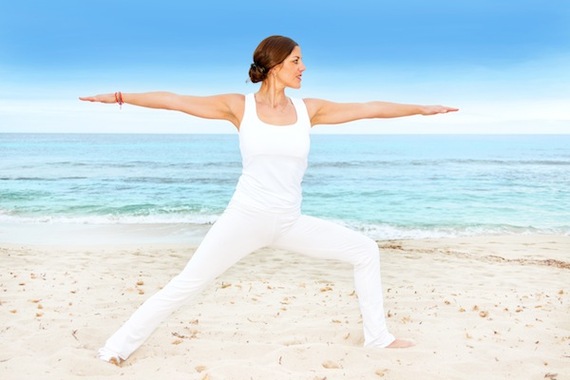 Get respite from the party season with Ibiza Balance on Ibiza
If you're spending the festive season on Ibiza, be sure to book some time with Ibiza Balance, a spa concierge company that can visit you wherever you are staying on the island and give you anything from a one-off facial to a bespoke wellbeing retreat. The company is run by talented physiotherapist and manager Anika Hölting, who has been on the island for 11 years and has trained each of her therapists herself. Choose from fitness training, private yoga, dance or Pilates, relaxing massages, beauty treatments and holistic bodywork. If you're looking for villas, Ibiza Balance recommends those offered by Bonder & Co and can advise. From €120 (approx £95) for an hour Thai massage followed by a 30 minute foot massage. Check out Ibiza Balance.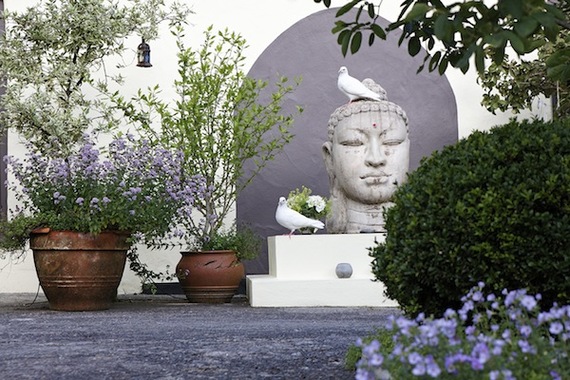 Cleanse and get fitter with Yeotown in Devon, UK
Yeotown is a gorgeous health retreat set in the lush North Devon countryside, and it's running its popular Yeotox wellbeing break from Tuesday 30 December 2014 to Saturday 3 January 2015. Aimed at recharging both body and mind, the Yeotox combines beautiful coastal hikes, core fitness sessions, daily yoga-inspired stretching sessions and qigong with a wonderfully tasty detoxifying menu. Each full day ends with a deep tissue or rejuvenating massage and sauna, and there's a lovely surprise or two along the way too. Most guests lose between 3-5 lbs, and go home determined to continue with a healthier lifestyle. The Yeotox costs £1870pp. Check out Yeotown.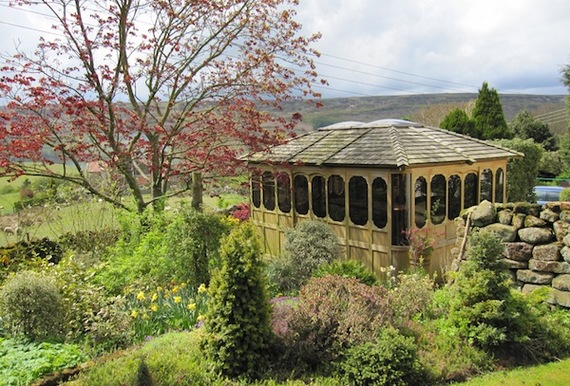 Do yoga at The Orange Tree in Yorkshire, UK
Running from 29 December 2014 to 1 January 2015, the New Year yoga retreat at this remote and thoroughly relaxing little venue features delicious vegetarian meals, yoga asana and meditation sessions, therapeutic treatments, long walks in the countryside and soaks in the hot tub. Set back from a quiet road in the Yorkshire dales, The Orange Tree is a homely and comfortable 8 bedroomed guest house whose owner, Edward Harpin, is a calm, easy-to-be-around yoga and mindfulness teacher. From £345 per person for the retreat. Check out The Orange Tree.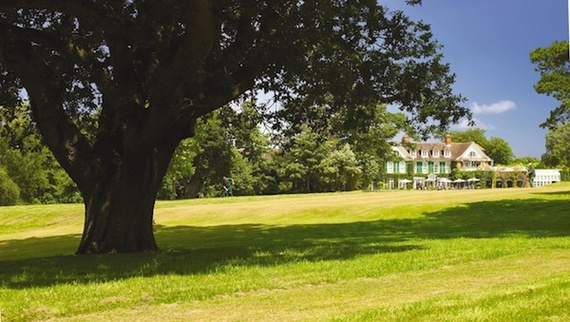 Indulge yourself completely at Chewton Glen spa hotel in Hampshire, UK
Running from 31 December 2014 to 2 January 2015, Chewton Glen's New Year House Party is a full-on luxury affair with champagne, gala dinners, cocktails and canapés and a brunch accompanied by a live jazz band. The posh and lovely Relais & Châteaux spa hotel in New Milton is a step away from both forest and beach - pick the fantastically secluded tree houses in its grounds for a treat (and your own private hot tub) or stay in a more traditional room. There's a brilliant, spacious spa, an enriching, peaceful atmosphere and a massive choice of good treatments. From £2,450 per room all inclusive based on two sharing. Check out Chewton Glen.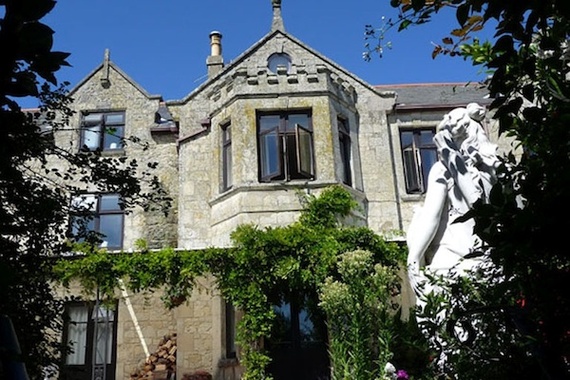 Let your hair down with Skyros on The Isle of Wight, UK
Over New Year from December 30 2014 to 2 January 2015 there are four days of singing, dancing, games, workshops, coastline walks and good food at Skyros's charming converted Georgian B&B on the Isle of Wight. The retreat is hosted by warm and welcoming creative team Alison Goldie and Jo Wood, and features a masked ball in formal dress on New Year's Eve. Skyros is known for its friendly atmosphere, and people often form lasting friendships on their retreats - their holistic holidays in Greece inspired Jimmy Carr to give up his job with Shell and get into comedy. From £425 per person sharing for the New Year retreat. Check out Skyros.
Happy New Year!