Are you pregnant and feeling scared, confused, sick, elated, a bit rubbish, amazing, possibly all of these? When I was pregnant I veered from being a manic, over-organising machine ordering too much baby gear to curling up like a grannie on my sofa with a blanket on my knees sipping endless cups of green tea. Whatever the state of your pregnant body & mind, here are my top 3 retreats to help you relax and focus on your bump, the birth and beyond.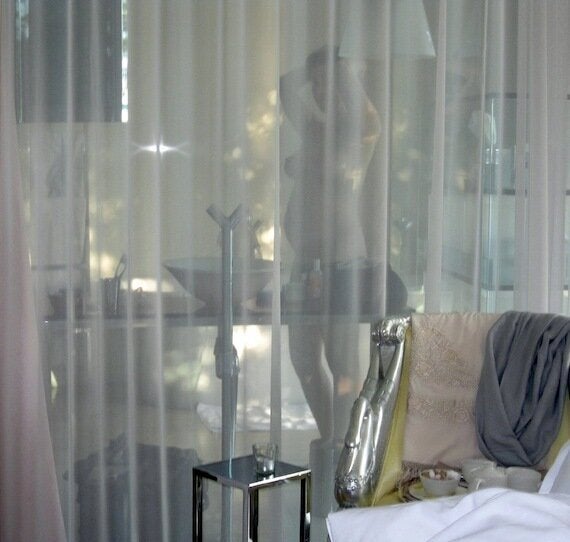 Retreat Your Self, Cotswolds
Held in gorgeous cottages in the peaceful Cotswolds countryside (pictured below), these highly nurturing weekend breaks give you time to relax as well as plenty of practical and emotional support. Run by trained nurse and doula Heather Guerrini, and natal hypnotherapist Eliza Guerrini, the weekends include seriously delicious, freshly-prepared food, informative and inspiring workshops, taster sessions of natal hypnotherapy, a pregnancy yoga class and optional pregnancy-friendly treatments. It's also a lovely chance to bond with other pregnant women. £500 per person all inclusive for two nights/three days, next dates are 25 April - 27 April 2014. Read more or book here.
Mummy and Little Me Retreats, Leicestershire
Babywear specialist Mummy and Little Me host one night, two day retreats for expectant mothers and a partner or friend at Champneys Spring spa resort in Leicestershire (pictured below). Have pampering treatments, use the spa facilities, eat healthily and enjoy expert pregnancy and parenting workshops led by calm, friendly midwife Alison Brown (who has over 20 years experience, most recently at St Mary's, the birthplace of Prince George) and GP Runa Jansari (who specialises in Obstetrics and Gynaecology and is brilliant for personal health issues). £399 per person all inclusive for 1 night/2 days, partners £99, next dates are 22-23 March, 12-13 April & 17-18 May. Read more or book here.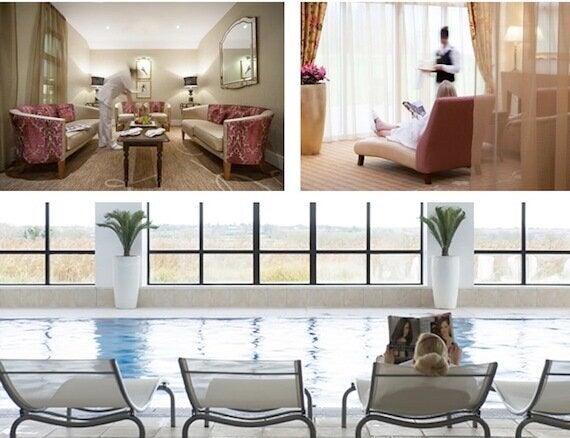 Babymoon Break at Chewton Glen, Hampshire
This lush Relais & Châteaux hotel in New Milton is a step away from both forest and beach and has a brilliant, spacious spa and an enriching, peaceful atmosphere - the perfect place to be pampered and to give in to all temptations (excepting brie, of course). Their Babymoon Break includes a Pregnancy Glow Facial, a Mum to be Massage, a luxury gift to take home and a full English breakfast for two. Your partner can book treatments, of course, and you'll both love the impeccably prepared and seasonally sourced Modern British meals at Vetiver, the light and airy restaurant. From £267.50 per person per night based on two people sharing a Garden Room - or for a treat book one of their amazing treehouses (pictured below). Read more or book here.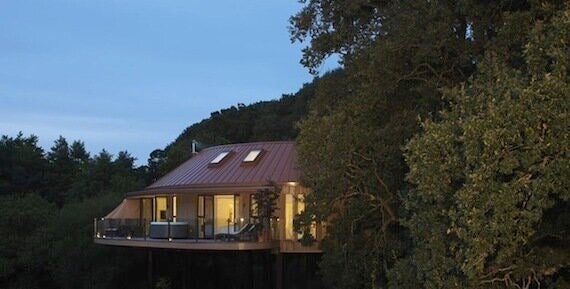 Related