Job Title: Business and Finance Manager
Company: Rosy Apple Childcare
Training: Higher Apprenticeship in Accounting
What's a typical day like for you?
As a qualified Accounting Technician my typical day starts with checking emails and carrying out any small tasks that need to be urgently dealt with. I would then move onto the work I have planned for the day such as wages, doing the accounts, completing profit and losses and general admin duties. Throughout the day I answer the phone and ensure the head office runs smoothly. On occasions I attend meetings with Directors, Managers and suppliers.
What has been the most memorable day of your Apprenticeship so far?
The most memorable day of my Apprenticeship so far was when I attended the National Apprenticeship Conference in London and gave a speech on my achievements through doing an Apprenticeship and how it had benefited me. It was a fantastic experience, speaking in front of so many people and hearing what they plan to put in place to improve Apprenticeships in the future. At this point in my career I discovered how far I had come through doing an Apprenticeship, as public speaking would have made me a nervous wreck beforehand!
Why did you decide to become an apprentice?
When I left school, I was doing well academically with B's and C's in all my GCSEs and so I followed everyone else and went to study full time in college. However, after a few months into my BTEC and A-levels I decided full time studying wasn't for me, as I am such a hands on learner I found it difficult to learn in a classroom environment. Doing an Apprenticeship gave me the opportunity to still gain valuable qualifications but also new skills from working in a professional environment, it suited my personal learning style better.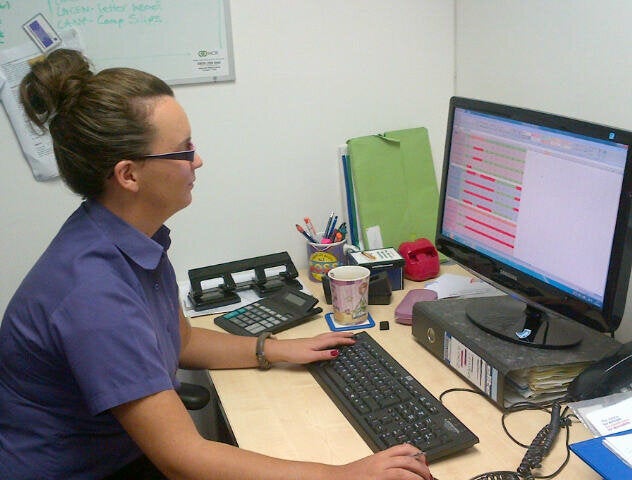 What are the best things about being an apprentice?
The best things about being an apprentice is working for an organisation which values you, as they are investing in you as a person. I had full support from my employer throughout my training and was given the opportunity to take on new responsibilities within the business and gain promotions. Doing an Apprenticeship also allowed me to earn a wage whilst studying.
What are the best things about working in the industry you work in?
The best thing about working in Business and Accounting is understanding how every business needs these areas to function. The company I work for is a childcare company, so it may not be the first industry you would think someone doing an accounting Apprenticeship would be found. However, my role helps the nurseries ensure they remain sustainable and profitable. It also means people within the organisation who are qualified to look after children can get on with their main role of caring for the little ones, whilst back room staff like myself get on with ensuring the company keeps ticking over.
What's the most surprising thing you've learnt during your Apprenticeship?
I have gained so much knowledge and skills through doing an Apprenticeship. However, the most surprising thing is the change I have seen in myself. Through doing an Apprenticeship my confidence has grown and I am proud to have achieved the position of business and finance manager at the age of just 23.
What would you say to someone thinking about applying for an Apprenticeship?
I would say go for it, if you think it will be suitable for you. Apprenticeships take a lot of dedication and shouldn't be an easy option. Before I qualified as an accounting technician I was working full time and going to night school twice a week to achieve my diploma in accounting!
What do you think are the biggest myths about Apprenticeships?
I think the biggest myths about Apprenticeships is that they are only for people who aren't clever enough to go to university. However, that is just not the case, apprentices need to be bright enough to deal with the everyday ups and downs of working within an organisation. What some people might only learn about on paper you have to deal with in real life situations and decisions you make can affect the organisation you work for.
What do you expect to be doing in 10 years' time?
In ten years, I hope to be a successful business woman, perhaps even with my own business!
Why an Apprenticeship rather than university?
It has given me the opportunity to study for qualifications whilst also earning and gaining valuable work experience. Apprenticeships allow you to get a foot on the career ladder before others have even started university.
What advice would you give someone leaving school or college now?
Do your research... there are tonnes of Apprenticeship opportunities out there, so it's about finding the right one for you. Also, learn new things about yourself, such as your learning style and what environments you enjoy working in, this will help you make the right decision for you.