There's nothing like travel to make you watch the pennies. That little treat today? Could be a meal out when you're seeing the world. That new phone? A flight.
Because once you've got the travel bug, the big question is when can you afford to get back out there - and how much do you have to save to stay? It's not so bad if you're heading somewhere like South East Asia but what about a more expensive destination like Australia?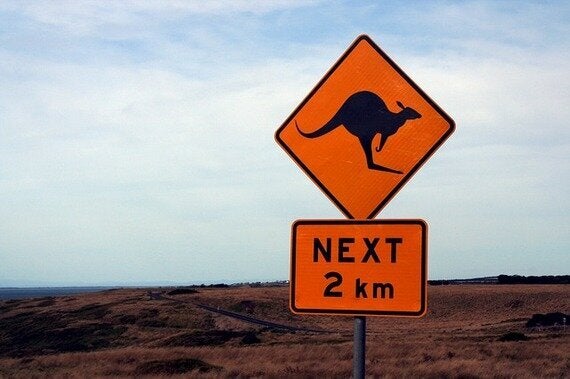 Even if you're travelling solo, it needn't cost a fortune though. Here are my tips for budgeting in Australia.
The biggest expense has to be getting Down Under in the first place. Choose an unpopular time, break your journey, mix up your airlines and try booking on a Sunday or Tuesday (traditionally the best time for discounts) and you can still find a few bargains. Skyscanner is a great way to compare all the options.
You'll probably need at least one internal flight once you arrive too so check the budget airlines - Jetstar has a regular 'Friday Frenzy' with bargain one-way fares if you're quick off the mark, Tigerair and REX (which has previously had a backpacker pass deal). It might not be glamorous but you'll see more for your money.
Accommodation's the big cost once you arrive but while tried-and-tested ideas like hostels are always good, it's worth thinking of the alternatives. If you're planning a long stay, check out housesitting opportunities - there's often a bit of petsitting on the side, but $0 rent is hard to beat.
And you don't need to be a student to stay in a University room. Travel during uni holidays and you can pick up great private rooms in student accommodation in all the country's major cities for less than a private hostel room, perfect for solo travellers.
If you're happy to drive across Australia's great open spaces, sign up to a relocation rental service - get your name down for a motorhome and be paid expenses to deliver it to its destination.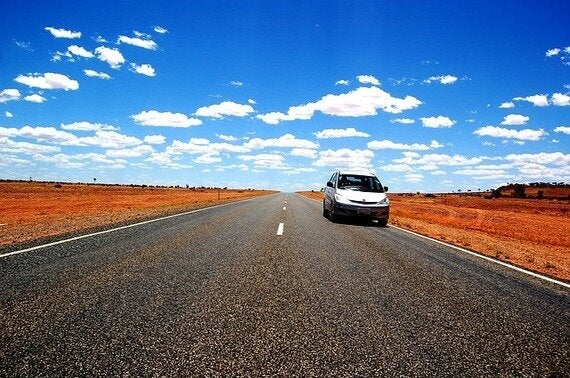 Check out sites like Coseats, which has ride-share options too. If you're travelling alone, make sure you're happy to handle the driving distances without a companion though. Australia is the sixth biggest country in the world, after all.
Cooking for yourself is the obvious way to keep costs down - easy enough to do if you're staying in a hostel with communal kitchen or housesitting too. But it's not practical (and pretty dull) for every meal. Head to the food courts in shopping malls, where you'll often find great Asian food, or follow the food trucks especially in Melbourne - use Wherethetruck.at
Fill up your water bottle at fountains as well, aka public bubblers, rather than buying each day - just avoid anything marked bore water.
Beaches, hiking trails, national parks - there's a lot of Australia and a lot that's free to explore. No wandering into the Outback alone though.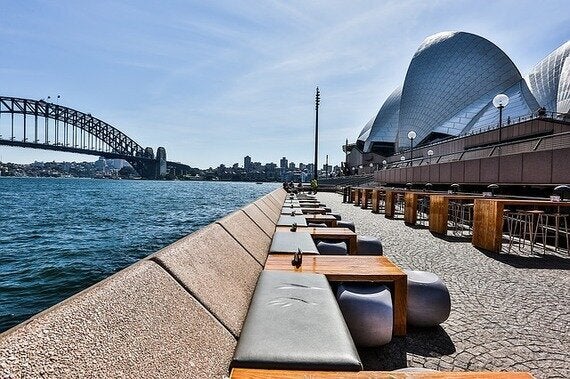 Sydney and Melbourne have free walking tours too, if you'd rather explore the cities (do tip), and most major museums have free entry at certain times. Then save your cash for the can't-miss experiences instead.
You've got to sing - well, work - for your supper, but you'll get bed and board in exchange for four to six hours work on one of the country's organic farms. It might not make you enough to keep exploring, but it's definitely an experience to remember. Check out wwoof.com.au to find out more.
If you're 30 and under, you can get a 12-month working visa too to help top up your travel fund.
Images courtesy of Pixabay