Louise Goffin has more than paid her dues. She may be Carole King and Gerry Goffin's daughter, but in forty years of writing, recording and performing, not once has she come on as an entitled-to-superstardom showbiz heiress. She has endured the same peaks and troughs as anyone coping with the capriciousness of the industry and has conclusively shown herself to be a talent in her own right. She's been thrice-burned by major labels, despite never submitting less than stellar work. Now she's riding a high as she prepares to open for her mother at Hyde Park on Sunday 3rd July, and her new collection, The Essential Louise Goffin, Vol 1, is imminent.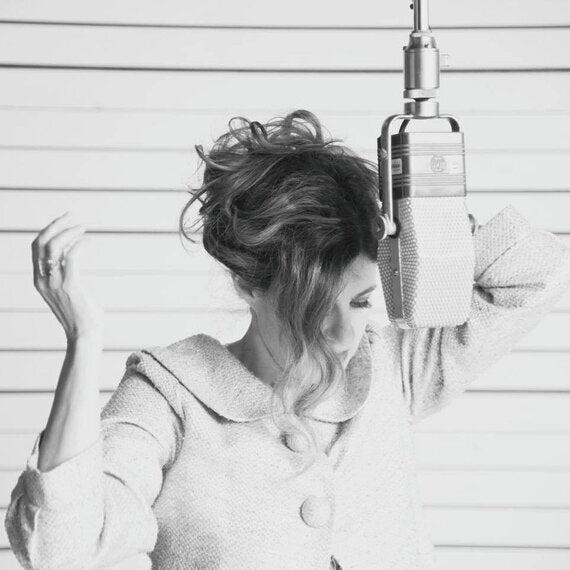 Photography: Ben Steinberger
Kid Blue (1979) was her impressive teenage debut - a mix of convincing rockers and singer/songwriter odes overlayed with an expressive voice, capable of switching from tough to plaintive in half a bar. Writing or co-writing and accompanying herself on guitar and keyboards, it was clear Louise was no production-line diva. In 1984, after a second album, she set out on a ten-day trip to London. "It turned into ten years," she laughs. "I came for ten days, and then it was Christmas and I just kept staying".
When a deal with Stiff Records went nowhere, Louise moved to Warners where, toiling with super-producers Jolley and Swain, she created This Is The Place (1988), a persuasive, grownup pop confection, flavoured with late 80s state-of-the-art, studio trappings. "They did an amazing job," she says, "but it was light and pop for me. A lot of things were programmed and I'd been used to playing with bands".
Louise began another album, this time for Warners subsidiary EastWest, part of it recorded on Dave Gilmour's houseboat studio, Astoria. After she'd devoted three years to it, the company summoned her. "They said, 'You know, Louise, it's time to go, sorry, it's been five years and you don't have a hit'. I thought my life was dead in the water. I'd been writing this great record. It was soul-destroying. Now I listen back to it and go, 'Oh, God, some cool tracks, but so much reverb and gated drums, what was I thinking?'".
The nineties turned out to be a lost decade, though not for lack of industry on her part. She toured with Tears for Fears, playing electric guitar, and leant her banjo-playing skills to Bryan Ferry. But her own output ground to a halt. "Not one single thing I did got released. An entire decade. I was a compulsive songwriter and demo-er. I'd put the reel-to-reel on and I would go: bass part, guitar part, keyboard part, vocals, backing vocals, reverb. I never stopped. But nothing came out."
At the end of the decade, back in L.A., Louise's boyfriend (now ex-husband), producer Greg Wells, was due to meet Lenny Waronker (producer and industry executive). "He and I had written some songs, and I said, 'You'd better take them in or there won't be dinner when you come home tonight.' The tape didn't even have my name on it and Lenny said, 'Holy shit! Who is this?' So I got a two-record deal based on that".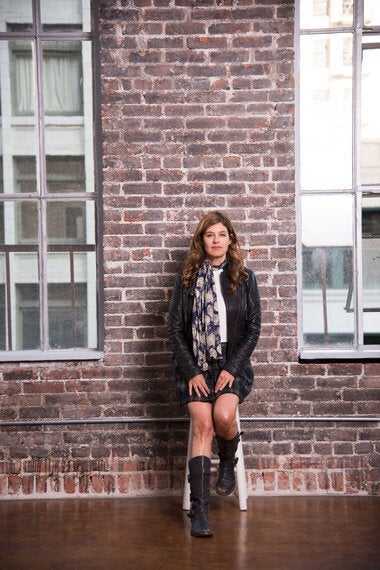 Photography: Ben Steinberger
Her confidence bolstered by the fact that the label had wanted her without knowing her background, Louise completed the album Sometimes A Circle (2001) around the demands of her first pregnancy. It came out to a great reception - critics loved its expansive production, melodies with a twist, surprise chord progressions, and imaginative lyrics. The plan was hatched to build on it with a great follow-up.
"Then I got a call to say that Dreamworks was being gobbled up by Interscope, so here's some money to say goodbye and good luck". For the second time, Louise found herself with the beginnings of an album but nowhere to put it. By now a mother of two, she was also going through a divorce. Recording took a back seat until she joined a leg of her mother's tour in 2008 and needed some merchandise to go with it. She assembled eight songs, called them Bad Little Animals, and put it out herself, inaugurating her label Majority Of One.
In 2011, a process began that saw Louise embracing her heritage. While never rejecting it, she had always kept it at arm's length. But then she was commissioned to produce her mother's well-liked and Grammy-nominated album, A Holiday Carole (released as A Christmas Carole in the UK). "I got to experience her differently. All of a sudden, I was not an artist being enmeshed with her. She was not Mom-who-came-before-me and is so ridiculously famous that I have to make sure I don't get gobbled up in that big, iconic whirlwind. Instead, I had to think, 'How do I bring out the best in this great artist? How do I make her comfortable?' I had a role that had nothing to do with being a singer/songwriter. I was associated with her but it was no longer a comparative association. It was almost like I was in the parent role".
Emboldened, Louise issued her next solo album, Songs From The Mine, in 2014. The following year, the death of her father spurred her to release the homage EP, Appleonfire. "He had no idea how much people thought of him," she tells me. "He'd say, 'I'm just an old hack'. He really did not see himself in any way remotely close to how people talk about him now that he's gone". Now she is issuing her own recording of '(You Make Me Feel Like) A Natural Woman' as the lead single from The Essential Louise Goffin Vol 1, which combines highlights from her last three albums (some remixed) with a few new recordings. "I'm very happy with it," she says. "And I'm very happy that it's volume one - the things that were left off didn't lack merit and can be on another record".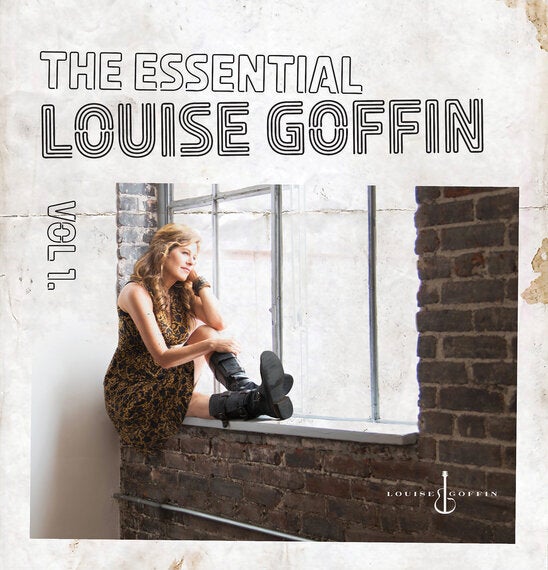 Photography: Ben Steinberger
Louise reflects on some of the lessons of her rollercoaster career ("I hate the word 'career'," she says. "It doesn't work for me with music - it's like 'ambition'!"): "I always look at myself as if I'm still a kid trying to break in, but I'm doing what people do who have this job, so that must mean that I am doing this job. I've started to feel like that because I decided not to wait around for anyone. I'm treating myself like I want to be treated. No one will treat you better than you treat yourself. The more love and attention I give to the songs I write, the more gratitude I have for the ability to live and breathe in music. Of course, life happens. People get sick that we have to take care of. Children need to come first. As adults, we can wait. I did wait and my kids are bigger now, so I can make a record every year".
Louise Goffin appears at 3.40pm on Sunday, 3rd July at the Great Oak Stage in Hyde Park, London as part of the BST Series. Tickets are available here. Find out more about Louise Goffin here and here. This article is an abridged version of a longer interview which can be read in full here.
Related