My name is Charlie and I'm a 23-year-old trans woman from London. I came out as trans about two years ago, or rather I accepted I was trans two years ago; I say accepted because I always knew I was trans I just didn't want to accept it.
I guess it was because the only time you'd see trans people would be when they were being exploited on Jerry Springer, or on the news when they'd been murdered, so though it was hard to suppress my authentic self and I was extremely suicidal in doing so, I knew that the only thing harder than not being the real me, would be being the real me.
But then around two years ago there was a shift in society and all of a sudden there were positive representations of trans people in the media, suddenly you could be more than a Jerry Springer freak show, more than a murder statistic and suddenly I was able to accept myself. However I soon realised that just because I was ready to accept myself, that didn't mean the rest of the world was, and as expected my life became a lot harder with verbal, sexual and physical assault becoming a normal part of my every day life as a trans person. So I decided to do something about it; I started Nail Transphobia.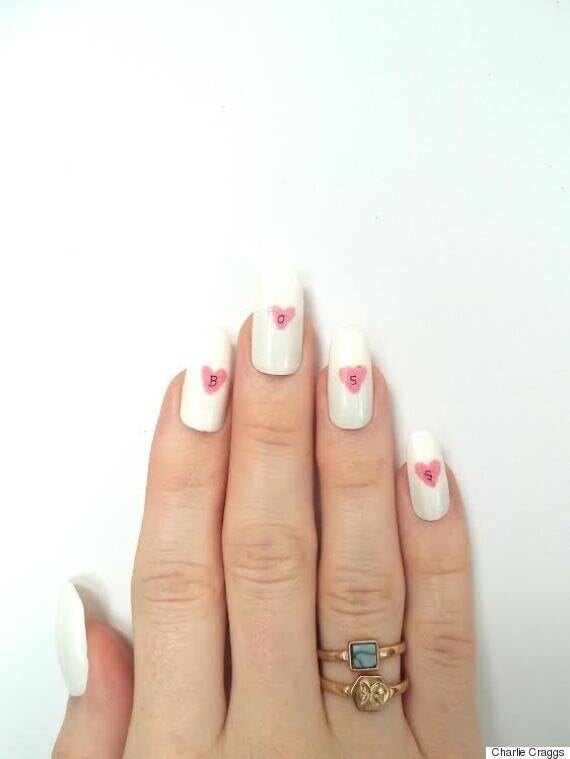 Nail Transphobia is all about fighting transphobia fabulously. I travel around the country with my pop up salon and strangers can come and get their nails done for free. This gives me the chance to sit down with someone who has usually never met a trans person before but probably has a lot of misconceptions about us. I get the chance to bond with them while I paint their nails - they can ask me questions and I can teach them how to be an ally. But what's most important is just having a chat and a laugh because what I'm really trying to do with my campaign is humanise the issue and show that trans people are just normal (actually rather nice) people. I'm trying to change hearts and minds a nail at a time.
I use nails as my catalyst for change because doing someone's nails is such an intimate interaction, I get to touch people, not just physically - as in touching their hands, but touch them on a deeper level too. As a result hopefully they'll go away with more than just a manicure, they'll go away with a new perspective - they'll go away an ally. Allies are so important in both our fight for equality and also in the fight that is our everyday lives as trans people; if it wasn't for allies stepping in when I've been attacked in the past I might not be here writing this now.
I run and fund the campaign myself and use the proceeds from my events and the nail decals I sell on my website to fund self defense classes for trans women in a bid to try and tackle the problem from both angles, because though I'm all for sitting down with someone and trying to win them over by painting their nails and having a chat, when someone's beating you up there's not really time to ask them if they want a top coat or not honey, you need to know how to defend yourself; it can be a matter of life or death.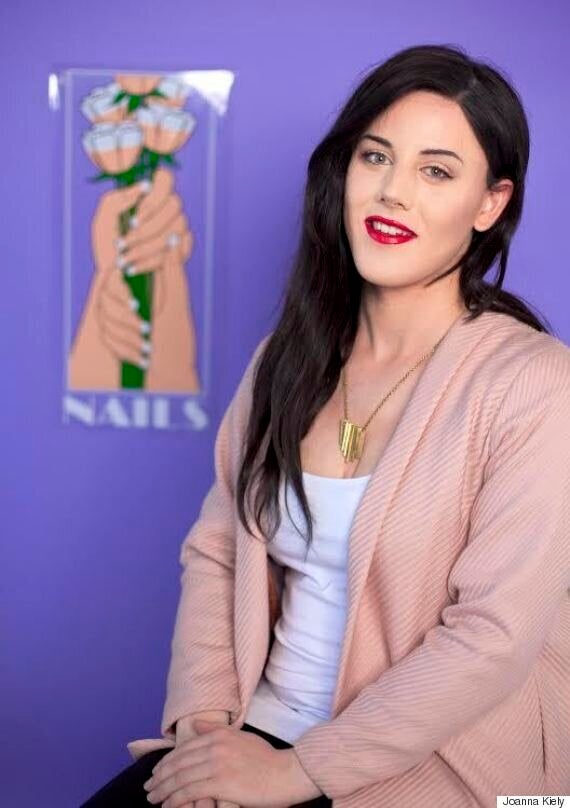 I was just featured on BBC News talking about the 25% rise in transphobic hate crime in London and how it's a part of every trans person's lived daily experience, but people are under the illusion that just because Caitlyn was named Glamour's Woman of the Year that everything's cool now. No hun, it's really not. Not only is hate crime rising, but the number of trans murders is increasing every year too.
I'm trying to tackle these problems through education and empowerment in a bid to create a safer world for trans people to navigate, but you don't have to come and get your nails done to be an ally, you can start being an ally right now - when you see someone being transphobic, be it online or on the street, call them out, have our backs, we need you on our side more than ever. However, having said that I'd obviously love to meet you and do your nails sometime so keep up to date with where I'm taking my pop up salon next on my campaign's Facebook page facebook.com/nailtransphobia and if you cant make it to any of my events but you still want to support the cause you can buy a set of the nail decals I use at my events on my website nailtransphobia.com. Let's nail transphobia once and for all!